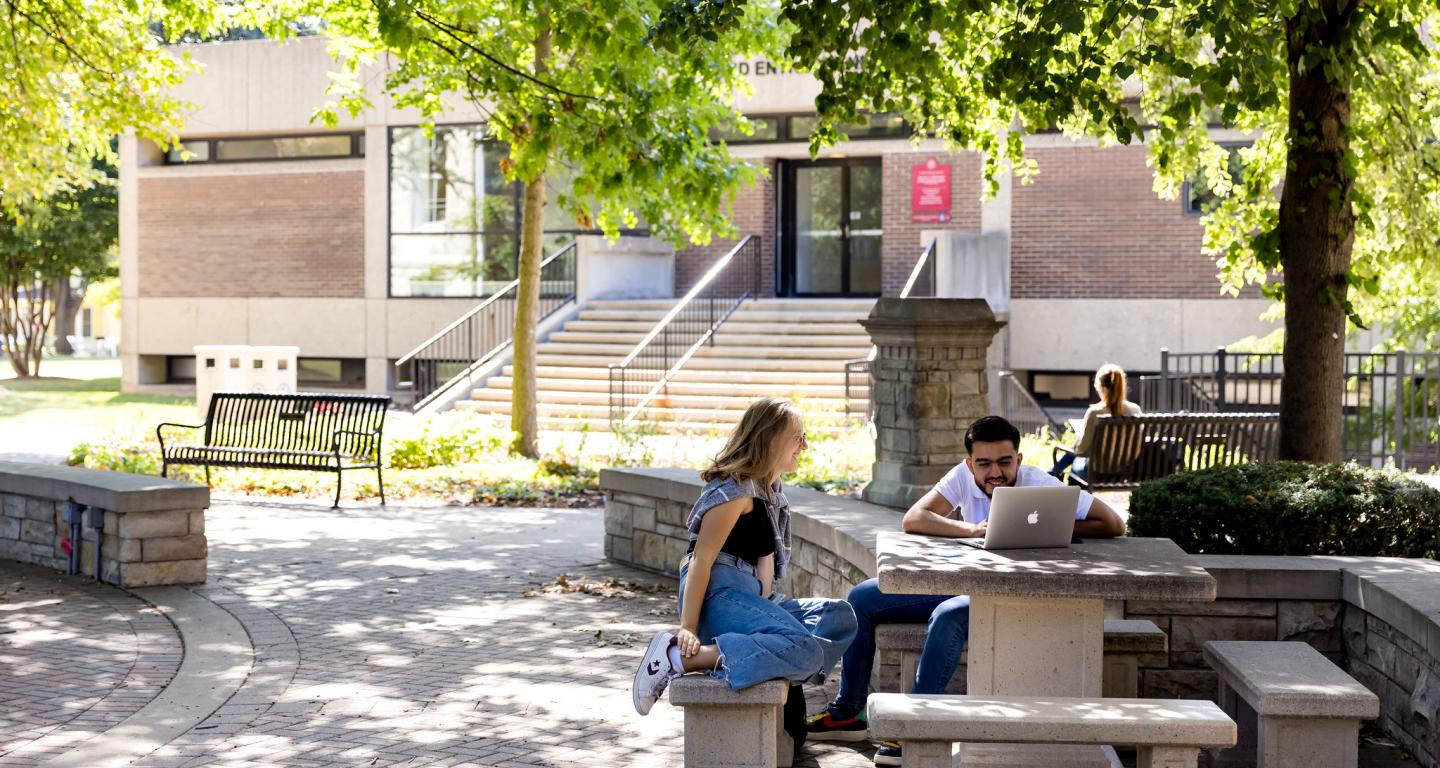 A Guide: 6 Steps to Take If You Can't Afford College
Apr 15, 2022
A Guide: 6 Steps to Take If You Can't Afford College
Let's be honest, college can be expensive, and cost can be a significant barrier to entry for many students. Before even going on a college visit or filling out a college application, many students worry about affording college. In fact, according to the Princeton Review's 2021 College Hopes & Worries Survey Report, the biggest concern that students and parents have about a college education is the cost.
So if you're wondering if you can afford to go to college, you're not alone. It's difficult to know where to start to figure out the true cost of college education, or if a college degree is even worth it. That's where we come in. Keep reading for six key factors to consider when trying to figure out if college is affordable.
1. Sticker Price vs. Net Price
It's important to understand the difference between a college's "sticker price" (or the full rate for college tuition) and what you might actually pay once you factor in financial aid, private scholarships, and other awards (or the "net price"). The numbers can end up being quite different than they first appear. Don't let the sticker price scare you off from learning more about a particular college. It is often the case that some of the priciest institutions (think Yale, which has a sticker price of $77,750 for the 2021-2022 school year once you factor in college tuition, room, and board) have some of the deepest pockets when it comes to offering financial aid package.
In fact, U.S. News & World Report ranks Yale as the No. 1 Best Value School among national universities. According to U.S. News, Yale provides need-based grants to more than half of undergraduate students and, for the 2022-2021 school year, Yale offered an average need-based scholarship or grant of more than $60,000. As you can see, that $60K goes a long way toward offsetting the sticker price. The amount of Yale's average need-based grant was actually more than the cost of tuition (if students choose to live on campus, they may still have the pay the cost of room, board, and other fees).
The moral of the story here is that, more often than not, a college's sticker price—the price advertised on their website—is simply a starting point, and though it may seem like a jaw-dropping figure, there are numerous ways to get the price down to something more affordable. But you have to know where to look and how to start.
2. FAFSA, FAFSA, FAFSA
FAFSA is an acronym you will likely come across or hear about numerous times when researching college affordability. It stands for the Free Application for Federal Student Aid, and filling out the online FAFSA is often the best place to start when trying to figure out if you can afford college.
The FAFSA is a one-stop-shop for applying for federal grants, loans, and work-study programs, regardless of which colleges you plan to apply to or which types of financial aid you hope to receive. Colleges will use the data they receive from your FAFSA submission to help determine your financial aid eligibility.
Upon completing the FAFSA prior to each year of college, you'll receive a Student Financial Aid Report, which will explain the types and amounts of financial aid that you can receive and what your expected college costs will be for the year. If you've applied and been accepted to multiple colleges, you will also be able to see how your aid packages from the different colleges compare, so you can make the best financial choice for you.
"Students should make sure to file the FAFSA regardless of what resources they anticipate to receive," said Kevin Towns, director of financial aid at North Central College. "Some scholarship applications require a FAFSA to be on file."
3. Types of Financial Aid
There are different types of financial aid available, and it's important to understand your various options and their differences. Importantly, some types of financial aid do not need to be repaid (such as grants and private scholarships), while others do need to be repaid (such as loans). This is important to take into account when you are trying to figure out college affordability, not just in the short term, but in the long term as well.
Grants – In most cases, grants received from the federal government, from your state government, or from your school or another organization, do not need to be repaid. The Federal Pell Grant, for example, is a need-based grant that is offered to undergraduate students to the tune of $6,495 per year for the 2021-2022 school year (note that grant amounts can change from year to year). Other types of grants available from the federal government (and awarded based on your FAFSA) include: Federal Supplemental Educational Grants (FSEOG), Iraq and Afghanistan Service Grants, and Teacher Education Assistance for College and Higher Education (TEACH) Grants.
Scholarships – When you hear the word scholarship, you might think about merit-based scholarships given to star athletes or top-ranked students. And while those certainly exist, scholarships can also be awarded based on financial need, or based on unique qualities like your background or special interests. Scholarships, in most cases, do not need to be repaid, and can range in amounts that cover the full cost of tuition to a few hundred bucks that might defray the cost of books or activity fees. There's no limit to the number of scholarships you can apply for, and every little bit helps when you are trying to find ways to make college affordable.
There are many resources that can help you find and apply for a wide range of scholarships. The best places to start are often the financial aid office at the colleges you are applying to, as well as your high school guidance or college counselor's office. Beyond that, use the U.S. Department of Labor's Scholarship Finder, and get creative by searching for available scholarships for college-bound students through your local government, your church, as well as through local or national organizations aligned with your anticipated major or area of study.
According to Towns, "Students should start early with applying for scholarships. There are often many scholarships that don't get administered because there are no applicants."
Work-Study – The federal government's work-study program provides part-time jobs for college students to help pay for education-related expenses. The main goal here is to make some money that you can put toward the cost of college, but this program has the added benefit of helping you gain hands-on experience in your field of study, while still keeping the priority on your school work. In order to be eligible for this program, find out if the schools to which you are applying are enrolled in the Federal Work-Study Program.
4. Loans
Worried you can't afford college? In the previous section, we highlighted sources of financial aid that do not need to be paid back. Oftentimes, even after you've factored in grant and scholarship money, there is still a gap that needs to be filled to cover the full cost of college. That's where student loans can be helpful. First, it's important to understand that a private student loan is just that—money that's loaned to you to help pay for college expenses and will need to be paid back by a future date.
When trying to figure out if you can afford the cost of college, this can be tricky, because a student loan can help make college affordable in the short term, but those payments will eventually come due, and often for an amount greater than the original size of your federal student loan due to interest. Loans are a common part of the financial mix to help students pay for college—about 70% of college students took out student loans in 2019—but you have to be mindful of the longer-term financial impact when taking out a loan.
Student loans are available through the federal government, or through private entities such as banks or financial institutions. There are a number of things to consider prior to taking out a student loan, including the size or amount of the loan, the interest rate, and the repayment plan. The federal government, through the U.S. Department of Education, offers subsidized and unsubsidized loans to eligible students. Students demonstrating financial need may qualify for a subsidized loan that offers better terms than an unsubsidized loan, such as lower interest rates and flexible repayment plans. In order to apply for a federal student loan—yep, you guessed it—you need to fill out the FAFSA.
Private student loans—those offered by banks and financial institutions—may have higher interest rates (meaning they can ultimately cost more) and less flexible repayment plans than federal student loans, especially compared to subsidized federal student loans.
5. Community College
If you're doing the math and the financial calculus is still not adding up to where you think you can afford college, all is not lost. Community college is a lower cost option that can set you on a path toward a college degree. According to the CollegeBoard, in 2020, the average sticker price for annual tuition and fees at public, in-district community colleges was $3,770; compared to $10,560 at public four-year, in-state colleges; $27,020 at public four-year, out-of-state colleges; and $37,650 at private four-year colleges. Going the community college route not only enables you to save on tuition, but as most community colleges are local, meaning you don't have to worry about how to afford an apartment in college because you can continue to live at home and commute to classes.
Plus, if you're unsure of what you want to study or if college is even the right path for you, community college is a great way to find your academic footing before making a big financial investment. Once you've completed some introductory courses and have figured out what major or career you'd like to pursue, most community colleges have admission agreements with other institutions that will enable you to transfer your credits toward earning your bachelor's degree at a four-year college.
6. Bottom Line: Is College Worth It?
As we mentioned at the beginning, college can be expensive, and many students and their families worry about the cost. We've identified numerous ways that you can make college more affordable, but ultimately you have to answer the question: Is college worth it? And not just in terms of the financial cost, but is earning a college degree also worth the time and energy that you have to put into it?
The answers will depend on a number of factors, and will be different for each person depending on their own unique circumstances. But by and large, research shows that college graduates earn more money than those without college degrees, to the tune of hundreds of thousands of dollars over the course of their careers. According to a 2019 report by the U.S. Bureau of Labor Statistics, bachelor's degree holders earned an average of $64,896 per year, compared to $46,124 for those with only an associate's degree, and $38,792 for those with only a high school diploma. Plus, those without a college degree reported higher rates of unemployment than those with a college degree.
However, not everything should be considered strictly in terms of dollars and cents. Many people look back at their college years as some of the best of their lives, and it is certainly a critical time period that has a strong influence on what you'll do with the rest of your life and the person you'll become. According to a 2016 study by the Pew Research Center, a person's education had a significant impact on their level of satisfaction with their jobs, family lives, and even their overall happiness. The report found that higher levels of education corresponded with higher levels of satisfaction with one's job. Additionally, those with less than a high school education were more than twice as likely as those with a bachelor's degree or higher to say they were not very happy with their lives.
Finding the best college for you
College may not be for everyone, but it should not be off limits to anyone, especially on the basis of cost. Look for a school like North Central College that believes that a degree is an important investment with lifelong returns, and that cost should never be a barrier to your education. North Central partners with students and their families to maximize affordability through a number of financial resource options. In fact, 95% of new students attending North Central College receive some form of financial assistance, including need-based and merit-based scholarships.
To apply to North Central College, visit northcentralcollege.edu/apply. For more information about tuition and financial aid, visit northcentralcollege.edu/tuition-aid.
Jeremy Borling is the director of communication at North Central College. He has spent his more than 15-year career in communications working in the fields of higher education and financial services. He has a BA degree in journalism from North Central College, and a MS degree in communication from Boston University.