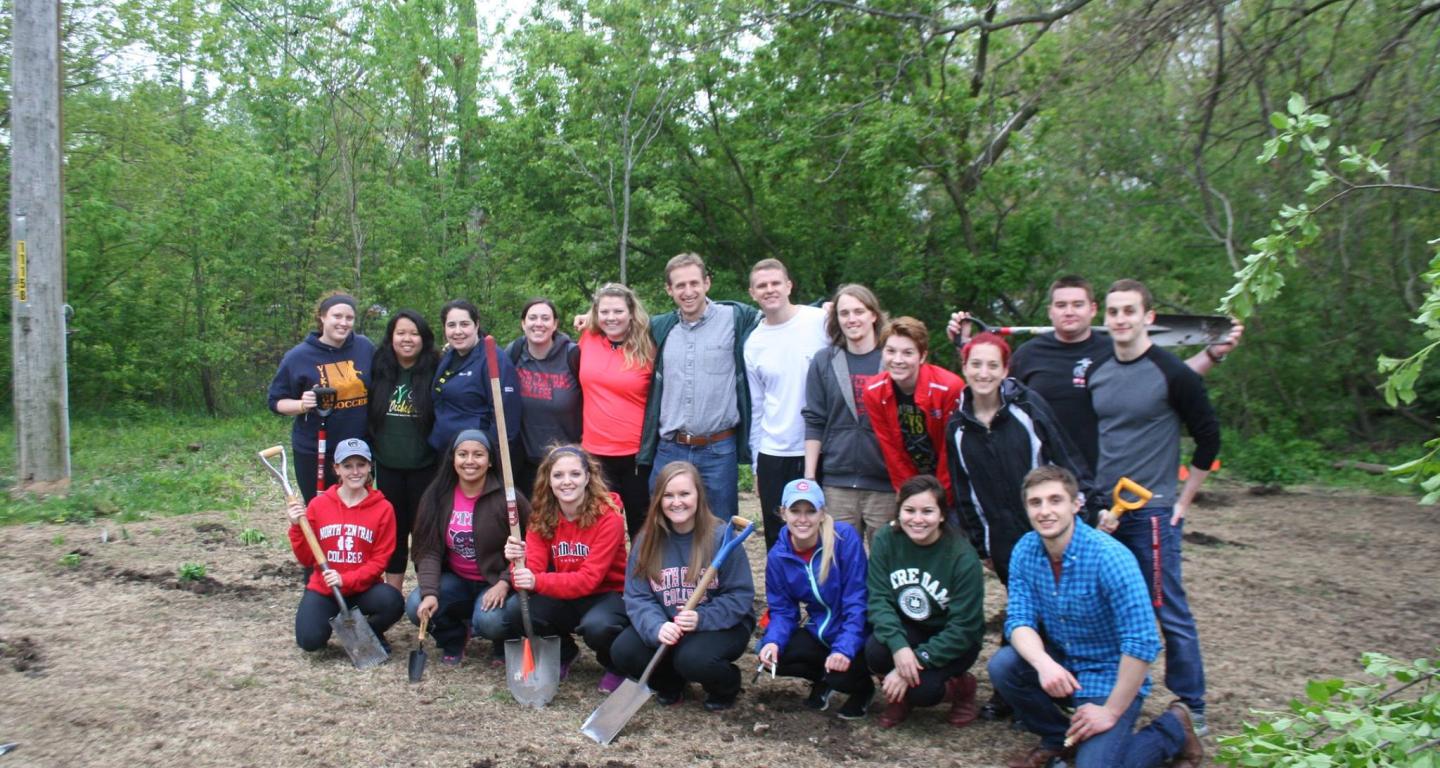 What Do Environmental Scientists Do?
Aug 24, 2022
What Do Environmental Scientists Do?
The environment around us—the air we breathe, the water we consume, and the soil we utilize—are some of the many critical natural resources we need to survive. A deep understanding and firm grasp of our environmental health is crucial and is where environmental scientists play a key role. The field of environmental science is essential to all of us because there is no 'Planet B' for us to inhabit. As environmental concerns grow more prominent each day, the need for environmental scientists does too. Keep reading to learn more about environmental science, as well as what an environmental scientist is, what environmental scientists' responsibilities are, and the critical skills to become one. 
Is environmental science a good career?
Environmental science careers are a rewarding path as each one offers the opportunity to leave a positive impact and make a difference in the world. Environmental scientists' primary responsibilities are to understand, protect, and preserve our environment by drawing on other areas, such as biology, chemistry, ecology, geology, and physics, to examine different issues and human impacts relating to the environment. Understanding the broad scope of the environmental problems and what is involved in doing so, such as degradation, conservation, recycling, and replenishment, is a large part of environmental scientists' work of protecting the natural resources available and human health. If you're wondering how to become an environmental scientist, read more on the career pathway before committing to the field of study.
With the world more in tune with environmental hazards, such as climate change and population growth depleting more resources, the demand for environmental scientists and specialists continues to grow. According to the U.S. Bureau of Labor Statistics, environmental scientist jobs are estimated to grow eight percent from 2020 to 2030, which is about as fast as the average for all occupations. Many of these jobs will likely remain concentrated in state and local governments, in addition to companies that offer consulting services. As a good practice, businesses should take the time to consult with an environmental research scientists to minimize their overall environmental footprint, whether that is conserving resources, preventing pollution, or ensuring they are following the most up-to-date environmental regulations and policies. Environmental scientists will continue to be needed to help analyze problems and develop solutions with the environmental impact and public health in mind.
Environmental studies is a similar yet varying field that is beneficial to know. Where environmental science involves the scientific study of systems related to the environment, environmental studies is informed by science and takes on a broader view, looking at the natural sciences and social sciences. Together, individuals in the fields work to understand the world better and the different issues and impacts on the environment.
What skills do environmental scientists need?
After learning more about environmental science, you may wonder what education and skills environmental scientists need. For a career in environmental science, it is highly recommended, if not required, to have a bachelor's degree. With an environmental science degree, you will build a strong foundation of knowledge and skills to prepare you for a wide range of jobs within the field. While pursuing your degree, it is also important to look for opportunities where you can gain career-building experiences, such as becoming a research assistant or field analyst position.
Located in Naperville, Illinois, students enrolled in North Central College's environmental studies program benefit from being situated near a broad spectrum of habitats. Students can learn from various environments and ecological challenges with a complex mixture of urban, suburban, agricultural, prairie, wetland, and woodland habitats. Your studies and the experiences you gain will equip you with a number of critical skills, including:
Analytical

Creative and innovative thinking

Critical-thinking

Detail-oriented

Interpersonal

Problem-solving

Teamwork

Written and oral communication
"The goal is to provide the disciplinary literacy and the necessary skills to continue developing their understanding once they leave North Central College for the real world," stated Paul Bloom, associate professor of physics. "We ultimately supply students with the skills to frame issues within the business, society, or even science regarding the environment. This is necessary for moving our civilization towards sustainability, equity, and justice goals." With these skills in mind, below are a few of the many career paths available to environmental science majors after graduation.
Conservation scientist
A conservation scientist is an environmental professional who strives to preserve and protect the quality of ecosystems such as forests, parks, rivers, lakes, or environments where cattle and livestock feed. They may also work with landowners to provide suggestions for improvements to proper land-use practices. Depending on interests, a conservation scientist can specialize in different areas of conservation and environmentalism.
Environmental chemist
Passionate about sustainability, conservation, and protection of natural resources, environmental chemists analyze new chemicals and their impact on the environment and vice versa. This role is crucial to assessing the long-term risks of contaminants in soil and groundwater, both to ecological and human health.
Environmental engineer
As an environmental engineer, you would be responsible for developing solutions to environmental problems by using engineering principles to improve recycling, waste disposal, and water and air pollution control, among other issues. A bachelor's degree in environmental engineering or a related field, such as civil, chemical, or general engineering, would be the recommended path to becoming an environmental engineer.
Environmental health specialist
Environmental health specialists are public health professionals who consult, educate, and enforce regulations that govern various issues to improve the overall quality of the environment in their communities. Often, environmental health specialists can choose from several specialties, from air pollution and food protection to pesticide management and environmental and occupational health.
Do environmental scientists make a lot of money?
Environmental science is a great career path if it aligns with your interests and skills not only because it leaves a positive impact on the environment and planet but allows you to earn a sizable income. Similar to most fields, environmental studies salary levels may vary depending on your job, with the highest-paid roles being those in leadership. As of May 2021, the median annual income for an environmental scientist is $73,230, with the highest 10 percent earning more than $129,070. When looking at the top industries in which environmental scientists and specialists worked, the median annual wages were as follows:
Federal government, excluding postal service: $103,530
Engineering services: $77,450
Management, scientific, and technical consulting services: $75,810
Local government, excluding education and hospitals: $75,000
State government, excluding education and hospitals: $67,710
In some cases, environmental scientists can increase their salaries and distinguish themselves as more qualified candidates for higher-up positions by furthering their education with a master's or doctoral degree. Environmental scientists can also generate additional income from writing, making appearances as speakers, and consulting.
Do environmental scientists travel a lot?
In environmental science, jobs on both sides of the spectrum regarding travel are available. While environmental science professors likely do not need to travel often for their job, geologists, on the other hand, may find themselves traveling to different locations where they can conduct explorations and collect data. At the end of the day, the amount of travel all depends on the specific career you are interested in pursuing within the field. If you prefer to have travel be a part of your job, consider the following roles. 
Geologist

Urban planner

Environmental planner

Wildlife biologist

Environmental health and safety officer

Water quality scientist
If you would like to learn more about majoring in environmental studies, take some time to explore programs at different college and university websites. Students enrolled in North Central College's environmental studies program dive headfirst into a rich curriculum designed to help students learn how to be scholars and advocates for the environment. Learn more about how North Central College can help you push past possible as a student and in your career. 
Kara Kots is the senior social media specialist in North Central College's Office of Communications. There, she contributes her content, writing, and communication skills.  
Sources:
Program in Environmental Studies. North Central College. https://www.northcentralcollege.edu/interdisciplinary-programs/program-environmental-studies. Accessed June 21, 2022.
Environmental science. Britannica. https://www.britannica.com/science/environmental-science. Accessed June 21, 2022. 
Environmental Scientists and Specialists. U.S. Bureau of Labor Statistics. https://www.bls.gov/ooh/life-physical-and-social-science/environmental-scientists-and-specialists.htm#tab-6. Accessed June 23, 2022.
Environmental Science Professor Salary. ZipRecruiter. https://www.ziprecruiter.com/Salaries/Environmental-Science-Professor-Salary#:~:text=Based%20on%20recent%20job%20postings,average%20annual%20salary%20of%20%2462%2C989. Accessed June 23, 2022. 
Guide To Becoming an Environmental Health Specialist. Indeed.com. https://www.indeed.com/career-advice/finding-a-job/how-to-become-environmental-health-specialist. Accessed June 27, 2022.
7 Environment Jobs That Require Travel (Plus Salaries). indeed.com. https://www.indeed.com/career-advice/finding-a-job/environmental-jobs-that-travel. Accessed June 28, 2022.