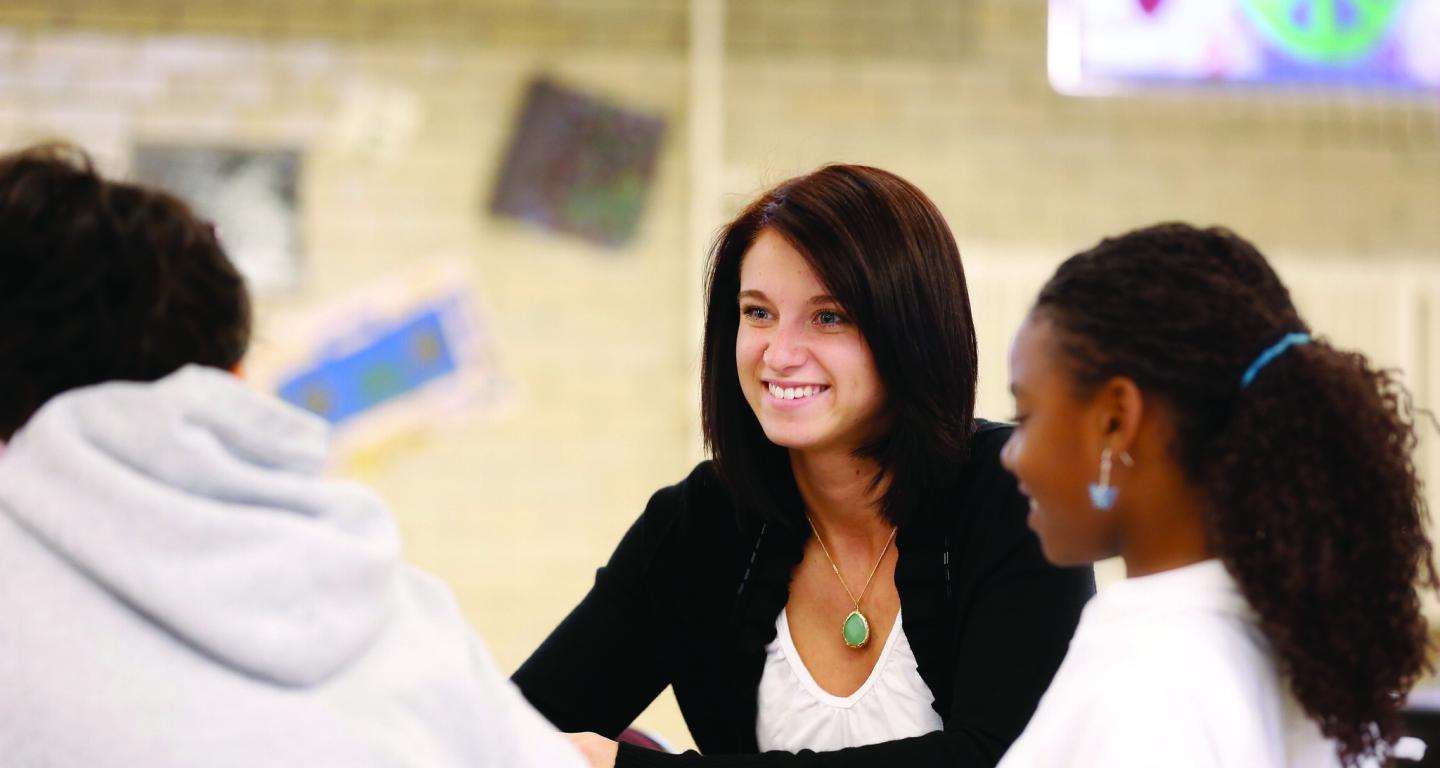 10 Sociology Topics to Research
Dec 07, 2022
10 Sociology Topics to Research
Sociology is one of the most commonly chosen majors by college students year after year. What is sociology? It is the social science that deals with the study of social life, change, causes, and consequences of human behavior. There's no denying the inevitable pull of sociology research. According to Lou Corsino, professor of sociology and chair of the Department of Sociology and Anthropology at North Central College, "Anywhere that two people or two groups interact, that's sociology." In other words, anytime we ask ourselves why one person said or did something to another, we're doing the work of sociological research. 
While everyone is an amateur sociologist in some form, however, informally chatting about human interactions is a lot easier than compiling ideas into a research paper or a dissertation. If you plan to study the subject, at some point, you will need to narrow your focus to one of many sociology topics. So what are research topics in this broad area of social science, and how can you choose what sociology research topic is best for you?
In this piece, we'll examine the most common types of sociology research topics fall into, give you a sense of what research methods will help you find an area of focus, and step back to question why research into human behavior is so vital to us. Hopefully, this will help match student to the topic in a way to make your research smoother.
What are topics in sociology?
Much like the nature of social interaction itself, sociology covers a lot of ground, and thus there is no shortage of interesting sociology research topics. Depending on where you study and with whom, a sociological study can include a lot of different ideas. 
The key is to examine how people's lives intersect with one another. Anywhere people cross over and engage in common practice, customs, rituals, or simply the building blocks of society like commerce, government, and essential services, there is a good sociology research topic to be found.
Writing for Owlcation, sociologist Brittany Kennedy uses a helpful model that runs the spectrum of those interactions and creates a list with a round number of 10 that is easy to remember and logically inclusive. Let's look at those broad areas and break down what some more specific ideas could be within each of them.
1. Race, Nationality, and Ethnicity
The process by which humans identify and group themselves is a key component of how we think and treat one another. These ideas are particularly critical in our world right now, as long-held assumptions about these ideas are being tested and reshaped almost daily. Exploring these areas could include defining the difference between race and ethnicity, delving into the concept of patriotism, looking at how immigrant cultures influence and become part of a population over time, differing views of national identity from country to country, and more. 
2. Mass Media
For generations, we have been gripped by newspapers, magazines, radio, film, television, the Internet, and other forms of media and influenced by what we read, hear and see from these sources of information. And for close to two decades now, social media has become extremely powerful in its capacity both to make the world smaller and potentially drive us further apart. You could study how various people or groups are represented in the mass media, the civility or lack thereof in media discourse, the balance between journalism and entertainment, the nature of celebrity, and how it's constructed by the mass media, among other ideas.
3. Youth Cultures
Every passing generation tends to obsess with youth culture as they struggle to come to terms with teenagers and young adults and how the young people in a culture construct their own distinct social network. There are great ideas caught up within youth culture because it's a world unto itself—you can do fascinating work looking at how youths engage with the media, define sexuality, construct social class, engage in social movements, set trends in consumer culture, evolving social behavior, and look for help and support with growing up.
4. Sociology of Gender and Sexuality
An ever more complicated area of study, the gulf between men and women remains a fixation in the sociological study even as issues of homosexuality, queerness, and transsexuality bring infinite new dimensions to the subject of self-definition. You could look into issues of gender inequality in the workplace, culture, politics, media, and athletics, as well as medical and financial implications of gender and sexuality, the use of language around gender and sex, subsets of media related to particular areas of gender and sexual identity, and medical sociology research topics around how physicality relates to gender and sexuality.
5. Social Movements
Anytime social issues rise to the level of activism and organized activity, a social movement is created that is a ripe source for study. For lack of a better term, studying social movements involves choosing an "-ism" or an "-anti" and applying social research to it—feminism, socialism, classicism, racism, environmentalism, anti-hate movements, anti-vaccination supporters, and so on.
6. Cults, Clans, and Communities
There is a lot to be learned from studying how people group themselves according to common beliefs. That includes studies of prominent world religions like Catholicism, Islam, Judaism, Hinduism; cults like the Manson family, Heaven's Gate, and the People's Temple; belief-affiliated hate groups such as the Ku Klux Klan, Nation of Islam and Westboro Baptist Church; and fraternal orders like the Freemasons, the Elks, and the Moose. These groups have tremendous influence and the potential to create meaningful social change as well as do serious damage to societal order and civil liberty. As such, dissecting why people join these groups and how they behave is a critical venture.
7. Class Conflict and Inequalities
The intersection of classes and how we organize each social structure around "haves and have-nots" is one of the most pressing sociological issues.  You can do research on the definition and effects of poverty, differences in the impact of taxation, how race and ethnicity are tied to income inequality, differing levels of education and how they divide people, wealth and its impact on political affiliation, and much more under the umbrella of social class.
8. Spirituality, Superstition, and Legends
Though it can often be dismissed as an area just on the fringes of society, belief and investment in myths are a foundational aspect of any society. You can study historical ideas of myth and legend, like pantheons of gods in the ancient world, fairy tales and tall tales, and origin myths, or you can explore dynamics of the world today, like conspiracy theories, life on other planets, and the culture around monster and creature sightings. 
9. Consumerism
An area where you can find relatively easy sociology research topics is consumer culture because the artifacts are readily available in stores and on websites, and the research is published in numerous places in the form of sales figures. You can study societal issues around buying art and antiques, intellectual property like music and likeness rights, fine dining and food and wine culture, collecting as a hobby and way of grouping people, and even media and sports fandom and how people spend their money on it.
10. The Family
Last but not least is the closest topic to each of us—how we get along with relatives. There is a multitude of interesting directions to studying the family, including conflicting approaches to raising children, the effects of divorce and single parents on families, non-traditional family life, how race and ethnicity plays into the family dynamic, and much more.
How do I choose a topic?
David Kidwell wrote on EduBirdie about how a student can choose a topic for a sociology paper or project and presented some good basics to start with. He said, "Choosing a good topic for your sociology research should clearly outline a problem or make an argument that you want to make … Avoid too general or vague statements that can be read or understood differently. The trick is to come up with those sociology topics that inspire you and help your readers to find the solutions."
When asked how he advises his students with the first step in their research, Corsino said, "Perhaps the best advice I give students is that the various mysteries that beguile sociology cover such a broad range of topics that students can always find something interesting to study on their own or work together with a faculty (member). This is the beauty of sociological thought." 
In other words, sociology is everywhere and in everything we do, so let your own natural curiosity guide you into the research methods of sociology. Don't think about a grade or what will be simplest—think about a part of social interaction or human interactions you would genuinely like to know more about and dive into it.
Why do we study sociology?
Ultimately, as interesting as sociology might seem, you'll want to look at why you're getting involved and what the benefits are. 
Corsino likens sociology to unraveling important puzzles the right way—taking it step by step and savoring the process.
"I like to think about research as detective work," he said. "There is something to be discovered or uncovered. And there are clues along the way in terms of various types of data. In the end, one tries to solve the mystery, as best we can by drawing reasonable conclusions.  It takes work, but it is exciting when it comes together."
If you need to think about it more concretely than that, Rubayet Al Sami provided another list for you to think about on Study Connexion—10 great things you can accomplish that are reasons to study sociology:
Broaden your skillset and make yourself more likely to find a career. 

Detect and solve social problems. 

Learn about planning and development of businesses and municipalities.

Understand society from a scientific perspective.

Discover the role of institutions in the development of individuals.

Figure out how to preserve and grow your own culture.

Find a great complement to other majors that will increase your potential to learn.

Broaden your outlook by examining differing perspectives.

Gain a greater insight

into

international relations by looking at how their people interact.

Examine your own outlook and motivations to find what matters most to you.
Looking to get into sociology and choose one of the areas of research we mentioned? Be sure to look for a school like North Central College that offers a challenging, intriguing sociology curriculum with plenty of opportunities to enhance your education, like a minor in Chicago Area Studies, completing Community Engaged Learning projects, and enhancing your research with a prestigious Richter Grant. 
Find out more about North Central College today.
Jacob Imm is the associate director of communication in the North Central College Office of Marketing and Communications. He has 12 years of collegiate communications experience and has worked with hundreds of college students. He has a bachelor's degree from the University of Notre Dame and a master's degree from Northern Illinois University.
Sources:
Brittany Kennedy, Owlcation. https://owlcation.com/social-sciences/Great-Sociology-Research-Topics. 
David Kidwell, EduBirdie. https://edubirdie.com/blog/70-sociology-research-topics. 
Rubayet Al Sami, Study Connexion. https://studyconnexion.com/reasons-to-study-sociology/. 
Sociology Program, North Central College. https://www.northcentralcollege.edu/program/sociology.