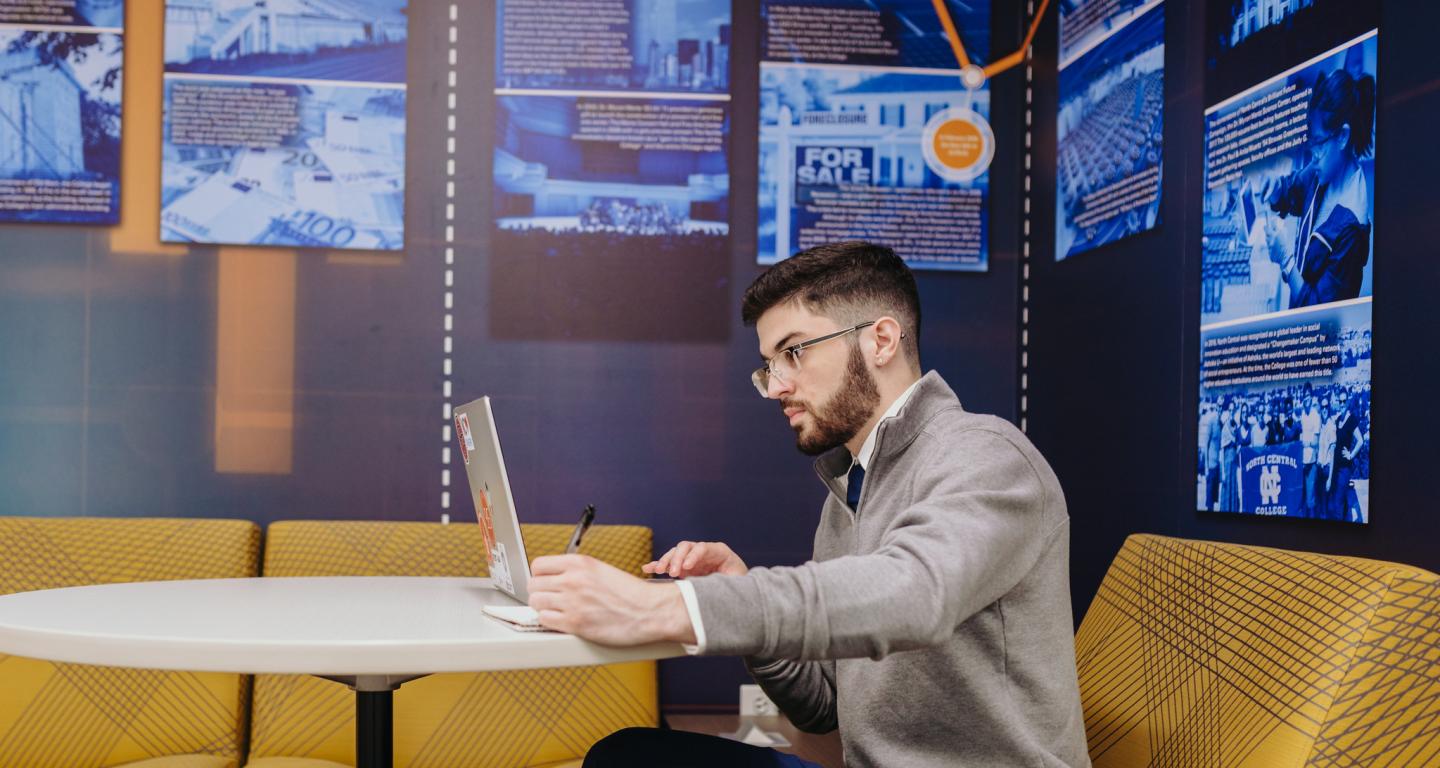 Media Releases
North Central College online MBA recognized among 'Best Online Programs' by U.S. News & World Report
Jan 24, 2023
The latest ranking marks The first time the College's online MBA program was recognized by U.S. News
For the first time, North Central College's Master of Business Administration (MBA) program has been ranked among 2023 U.S. News & World Report's Best Online MBA Programs. U.S. News assessed schools in the online MBA program category based on a variety of objective factors, including student engagement, faculty credentials, and services and technologies. Designed for individuals looking to complete or further their education, this year's edition evaluates more than 1,800 online bachelor's and master's degree programs.
"North Central's fully online MBA program is an anchor of the College's growing number of graduate program offerings," said Abiódún "G-P" Gòke-Pariolá, provost and vice president for academic affairs at North Central College. "We take great pride in the fact that the College's graduate courses are taught mostly by full-time faculty members who love to teach, and who take time—even in an online setting—to build relationships with their students so they can help them realize their professional goals and ambitions."
North Central College has designed its online MBA program to focus on graduating job-ready professionals with highly in-demand skills. The program is taught by seasoned North Central faculty members and offers stackable specializations in financial management, international business, human resources, and general business.
The online MBA is a 12 course (36-credit hours) degree program that can be completed in as little as a year, in which students learn how to strategically manage high-performance teams and solve real-world business challenges. The program is designed to equip students with key competencies and innovative skills to advance their careers. The professional development experience provides each student with mentorship from Chicago-area business leaders and opportunities to network with colleagues while engaging in value-added seminars.
"Our online MBA program allows learners to gain relevant skills and create tangible value for their organizations," said Dr. Diane Bruce, dean of the School of Business and Entrepreneurship at North Central College. "It is also delivered in a flexible format to support the busy schedules of today's professionals. We are delighted to receive this U.S. News & World Report recognition of our legacy of excellence to a global community of ambitious professionals."
Prospective students can see how North Central compares to other institutions and how the rankings are calculated on USNews.com. For more information on North Central College's online MBA program, visit our web page.