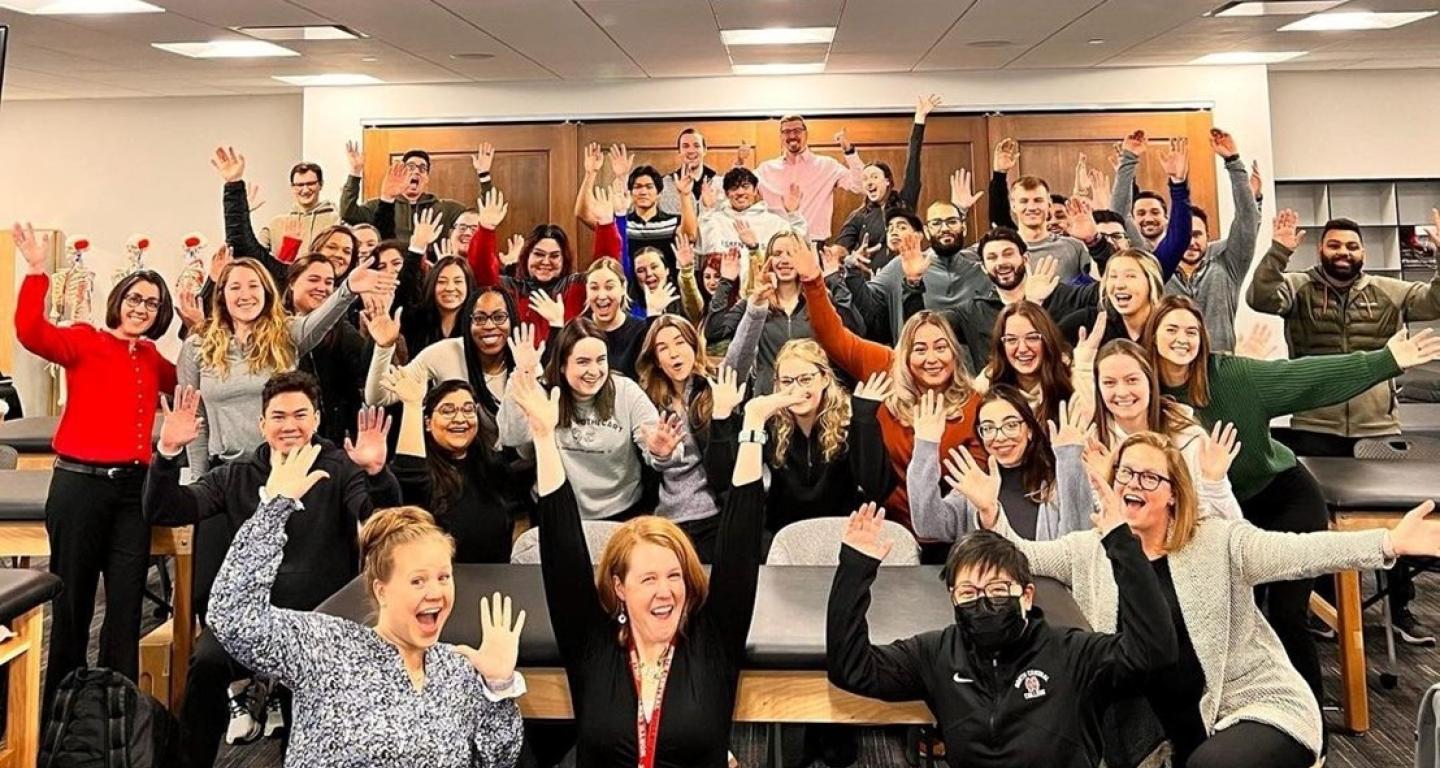 North Central News
First cohort of students begins North Central doctor of physical therapy program
Feb 23, 2023
North Central's department of physical therapy recently welcomed its first cohort of students.
Faculty have been hard at work for over a year building the doctor of physical therapy (DPT) program. The program was announced in January 2022, and it received its Candidate for Accreditation from the Commission of Accreditation in Physical Therapy Education last fall. This semester, DPT faculty welcomed 48 students into the program's first cohort. 
"This moment has been much anticipated for a very long time," commented Sara Scholtes, the DPT program's founding director and professor and chair of the department of physical therapy. "We are very excited to finally have students in the classroom who are as passionate as we are to continue to build the NCC DPT program." 
That passion is easy to see from the program's Instagram page, @nccdpt, run by Cam Jadali, assistant professor of physical therapy. The page includes photos of the students hard at work, as well as gathering in costume to celebrate their own special holidays, and a cheerful "First Day" video celebrating the long-awaited launch.  
 
The DPT program is off to a productive start, engaging the first cohort in hands-on experiences. Students are quickly gaining expertise in knowledge and skills essential to their careers. 
Even with this auspicious debut, the program is not done growing. The physical therapy department will be conducting searches soon to add to their nine full-time faculty and one staff position. 
The College offers congratulations to all involved in launching the DPT program, and for all the new students, a warm welcome to the North Central community.