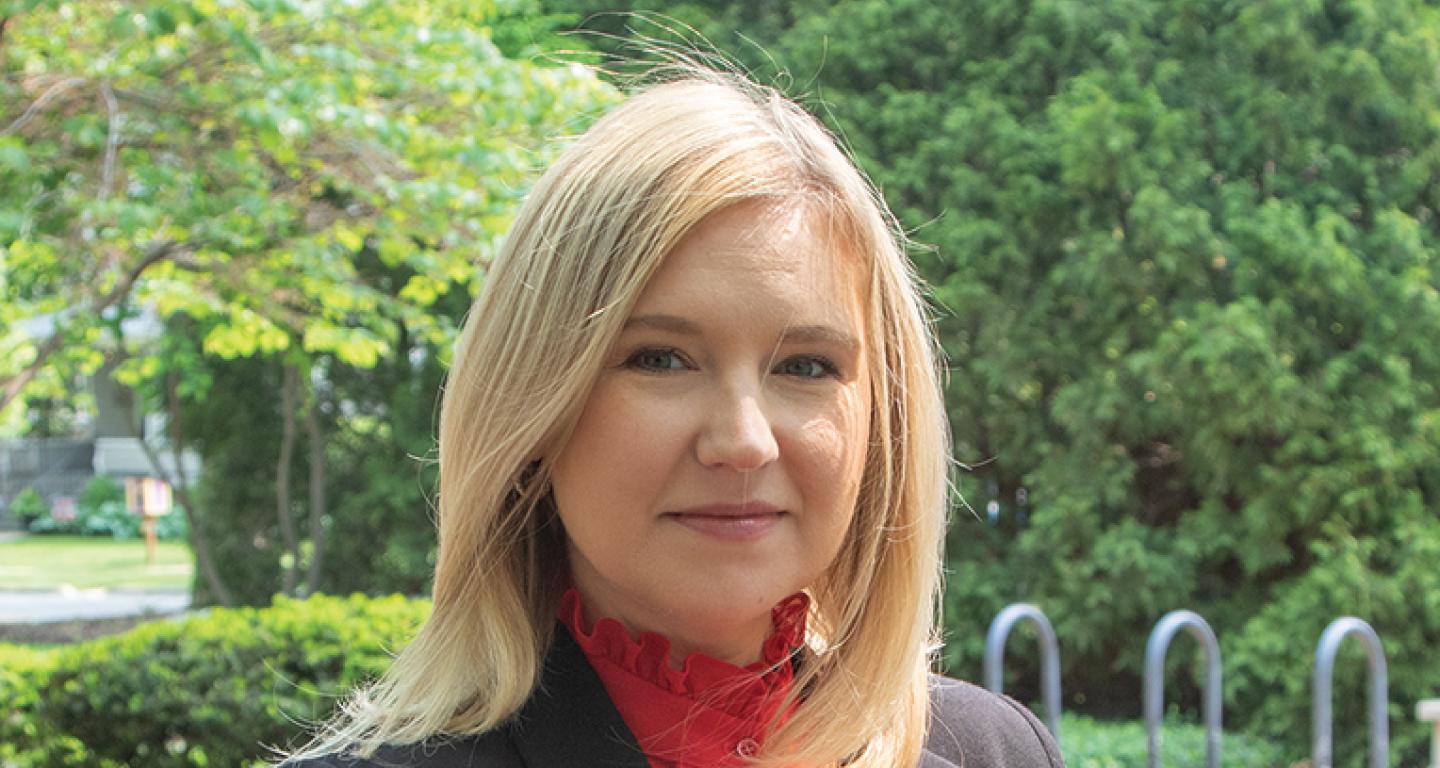 Media Releases
Dr. Agnieszka Hanni joins North Central College Senior Leadership Team as Vice President for Enrollment Management and Marketing
May 25, 2023
North Central College has appointed Dr. Agnieszka "Aggie" Hanni as its new vice president for enrollment management and marketing, serving as part of the institution's senior leadership team and as a member of the President's cabinet. In her role, Hanni will oversee student recruitment and admission, along with financial aid and enrollment-related marketing. Her official start date is June 1, 2023.
Hanni arrives at North Central College from University of Wisconsin Oshkosh (UWO), where she was associate vice chancellor for enrollment management, the university's chief enrollment officer. She also chaired and co-chaired many initiatives at the institution, including the Student Success Council, and was a member of the Recruitment and Marketing Team/Strategic Enrollment Council, among other groups. Prior to UWO, Hanni was assistant director of enrollment at National Louis University.
"After conducting a thorough national search, Dr. Hanni was the search committee's enthusiastic first choice to fill this critical leadership role," said North Central College Interim President Dr. Donna M. Carroll. "Aggie brings a robust mix of professional experience, market strategy, and analytic depth, along with a collaborative style that aligns well with our Cardinal culture."
A first-generation college student, Hanni immigrated to the United States at the age of 17. She earned her bachelor's degree in psychology from Elmhurst University, and her master's degree in the same field from National Louis University (NLU). At NLU, also earned a Ph.D. in community psychology and an Ed.S. in higher education leadership.
"I am very impressed by the outstanding academic profile of North Central College, its renowned athletic identity, and the obvious passion of faculty and staff for student success through transformative educational experiences," said Hanni. "It's a tremendous honor to be a member of this community and to build on North Central's distinguished history."