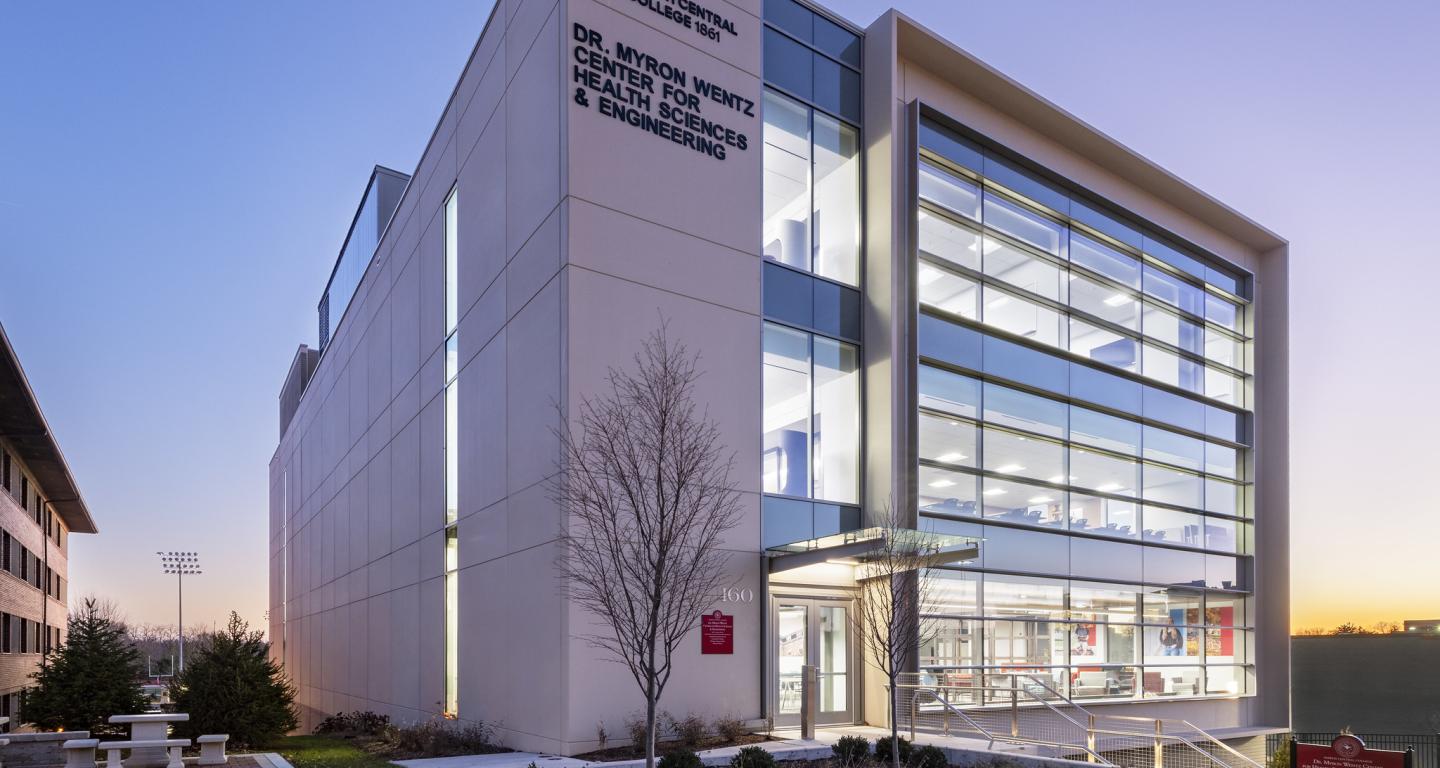 Media Releases
North Central College approved to offer Occupational Therapy Doctorate Degree
Sep 11, 2023
North Central College's Occupational Therapy Doctorate (OTD) degree program has been granted candidacy status by the Accreditation Council for Occupational Therapy Education (ACOTE). The initial student cohort will begin spring semester 2024.
"The addition of the Occupational Therapy Doctorate program makes North Central College a leading destination for occupational therapy education and preparation in our region," said Dr. Michelle Sheperd, director of the occupational therapy program and associate professor of occupational therapy. "From our dual admit program, to our bridge program for certified occupational therapy assistants, to our entry-level masters and doctorate degree programs, we are proud to be able to cover all spectrums for those who want to become OTs."
The entry-level OTD program will help students develop the foundational knowledge, leadership skills, and ethical behaviors to become purposeful and competent practitioners. Students will learn to serve others with a variety of injuries, illnesses and disabilities such as Alzheimer's, autism, or loss of limbs. As with North Central's other graduate health science programs, the OTD program is grounded in the College's liberal arts tradition and will prepare students for inter-professional collaboration within their workplace and communities.
"North Central College is dedicated to developing health science leaders and practitioners," said Dr. Mary Groll, interim dean of North Central's School of Education and Health Sciences and chair of the department of medical sciences. "Our location in Naperville, with access to several of the region's leading healthcare providers, combined with the College's rich history of liberal arts education, has enabled us to provide students with a distinctive, hands-on educational experience that is client-centered and research-based."
The College's newest graduate-level offering is a 27-month program, including two summer semesters. The required 112 credit hours are offered in a hybrid format, including two 12-week fieldwork sessions that provide hands-on experience. The program culminates with a capstone project focused on research and leadership.
Those interested in joining the OTD program's inaugural spring 2024 cohort can apply now through the Occupational Therapist Centralized Application Service (OCTAS) deadline of December 1, 2023.
For more information about the College's OTD program or admission requirements, please visit northcentralcollege.edu/OTD. To learn more about other graduate programs within North Central's suite of health science offerings, please visit northcentralcollege.edu/graduate-studies.
The entry-level occupational therapy doctoral degree program has applied for accreditation and has been granted Candidacy Status by the Accreditation Council for Occupational Therapy Education (ACOTE) of the American Occupational Therapy Association (AOTA), located at 6116 Executive Boulevard, Suite 200, North Bethesda, MD 20852-4929. ACOTE's telephone number c/o AOTA is (301) 652-AOTA and its web address is www.acoteonline.org.
The program must have a pre-accreditation review, complete an on-site evaluation, and be granted Accreditation Status before its graduates will be eligible to sit for the national certification examination for the occupational therapist administered by the National Board for Certification in Occupational Therapy (NBCOT). After successful completion of this exam, the individual will be an Occupational Therapist, Registered (OTR). In addition, all states require licensure in order to practice; however, state licenses are usually based on the results of the NBCOT Certification Examination. Note that a felony conviction may affect a graduate's ability to sit for the NBCOT certification examination or attain state licensure.