Christopher Drennan
Associate Director of Admission/Campus Visits
Admissions
---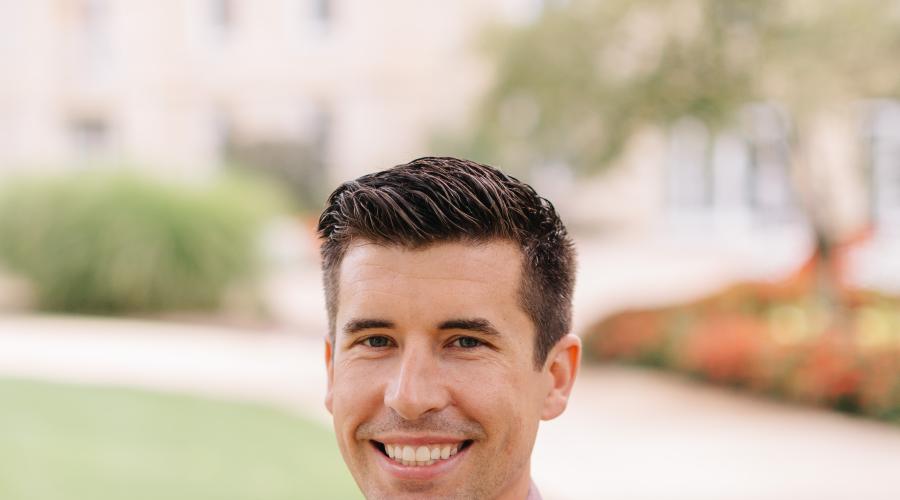 Favorite thing about North Central:
Location, Location, Location! With the campus in beautifiul and historic downtown Naperville, North Central is in a prime location. In addition, the train station just north of campus is great for accessing all of Chicagoland! This gives our campus a much bigger feel and allows for an unlimited amount of opportunities for internships, research, jobs, and entertainment.
My other favorite thing is that our academic year is on Trimesters. This boils down to less classes at a time! This effectively allows for students to get involved in many different things at once such as work, clubs, sports, double majors, etc. In addition, students have a 6 week break between Thanksgiving and New Years where they can choose to: go home to enjoy the holidays with family and friends, take an extra class, participate in service trips like working in an orphanage in Haiti or Hurricane Sandy Relief in New York, study abroad for 3 weeks, do an internship, do research with a professor, or simply work.
Words I use to describe North Central students:
Informed, Involved, Principled, Productive, Leaders
Why did I choose to become an admission counselor/staff member at North Central?
I really enjoyed my time here as a student-athlete on the basketball team and as a Graduate Assistant Basketball Coach. There is a great environment here at NCC and I am proud to be a part of it as well as expose others to everything that North Central has to offer.
Favorite Naperville Restaurant:
Front Street Cantina and Heaven on Seven
Favorite Season in Naperville:
Spring
Advice to Students:
Get Involved! There are so many great opportunities at NCC, in Naperville, and in Chicago that our students are accessible to so take advantage of them!
Accepted Seniors:
Schedule a personalized visit today!