Marketing & Communications
Clark Teuscher
Sports Information Director
Contact
+1 630 637 5302
ccteuscher@noctrl.edu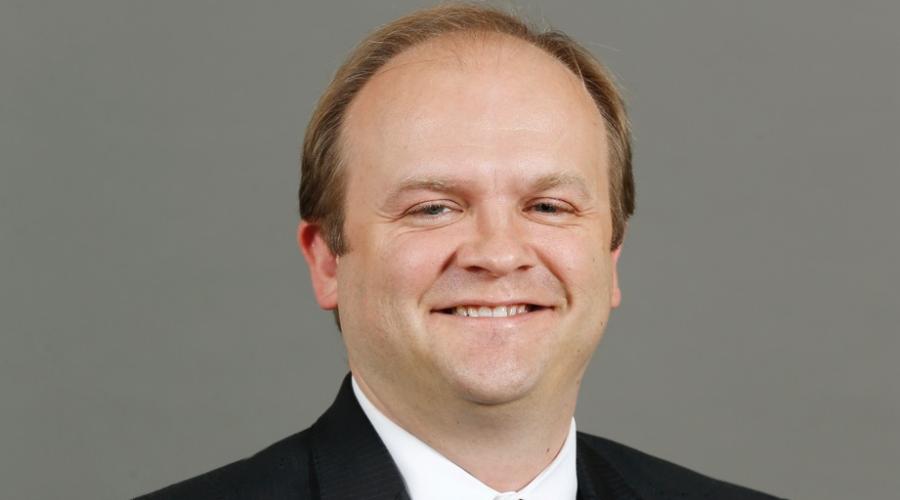 Clark Teuscher took over as the Sports Information Director at North Central College in July of 2008. He is responsible for managing the publicity, promotional, and marketing needs of the College's athletic department and its 25 sports programs.
Teuscher and his office are responsible for the tracking, recording and distribution of results from home athletic events, production of athletics-based publications and media relations, while also contributing to other projects in the athletic department and elsewhere on campus. He launched and manages North Central College's athletic website,northcentralcardinals.com, as well as each of the athletic department's social media accounts. He also worked cooperatively with Naperville Community Television (NCTV) to institute live video coverage of home events for several sports, as well as the weekly Red Zone and Cardinal Report programs, for which he continues to serve as a weekly on-camera guest.
Teuscher is a key member of the nominating committee for the College's Athletic Hall of Fame and served as the media coordinator for the 2013 NCAA Division III Indoor Track & Field Championships at North Central, in addition to eight NCAA Tournament games for football and three for men's basketball. In 2009, he co-authored the 'North Central College History of Athletics' book as part of the College's Sesquicentennial Celebration.