Accounting and Finance
David Gray
Professor of Accounting; Chairperson, Department of Accounting and Finance
Contact
+1 630 637 5586
dlgray@noctrl.edu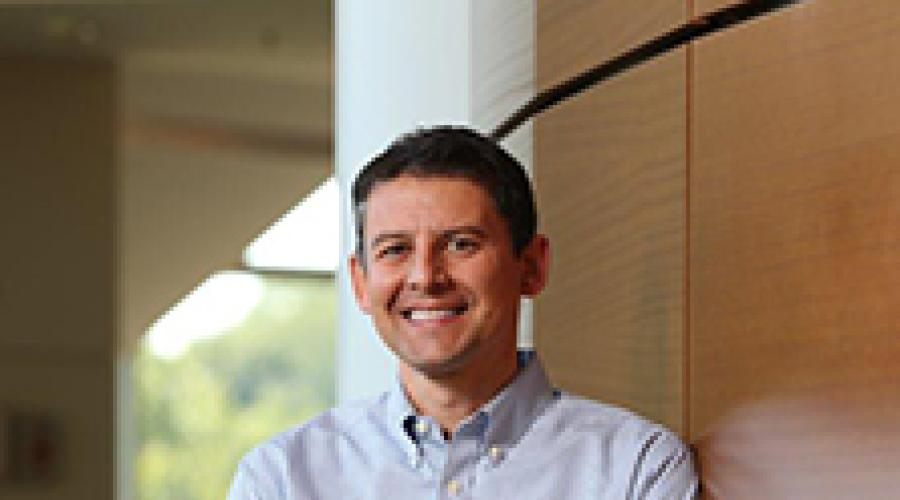 David Gray arrived at North Central College in 2007 with over 15 years of public accounting and consulting experience. During Gray's early career he served as a member of the audit staff in Grant Thornton's Chicagoland practice. Gray held several positions with RSM (formerly McGladrey) where he advanced to a role of Director of Financial and Performance Improvement Consulting. Throughout his consulting career Professor Gray worked primarily with middle-market manufacturing companies where he delivered cost accounting, financial modeling, and due diligence support assistance.
Professor Gray is committed to improving accounting pedagogy and was recognized by the Illinois CPA Society with the 2015 Outstanding Educator Award for continuous and outstanding contributions to accounting education in the state. Additionally, in 2019 Gray received the Clarence F. Dissinger Award for distinguished teaching and mentoring by a senior faculty member.
Selected Scholarship
Gray, D.L. (2020), "Are Operating Lease Costs Sticky for Retail Firms?", Burney, L.L. (Ed.) Advances in Management Accounting (Advances in Management Accounting, Vol. 32), Emerald Publishing Limited, pp. 75-100. https://doi.org/10.1108/S1474-787120200000032003
Gray, D., & Daly, A. (2019). Home Technology Innovations, Inc.: Transitioning to the New Lease Accounting Standard. Journal of Accounting Education, 49 (100636). https://doi.org/10.1016/j.jaccedu.2019.100636
Gray, D., & Huels, B. (2018). Are Gift Cards Really Liabilities? A Class Exercise Exploring Starbucks Corporation. North American Accounting Studies, Vol. 1 (No. 1), PP 1–16. https://neiudc.neiu.edu/naas/vol1/iss1/1/
Gray, D. (2017). EcoBags, Inc.: Production Planning in a Standard Cost Environment. IMA Educator's Case Journal, 10 (4), Article 2. https://www.imanet.org/educators/ima-educational-case-journal/iecj-index/2017/volume-10-issue-4?ssopc=1
Gray, D. & Hamsmith, G. (2009). Divisional Concerns at Patterson's Fine Chocolates. Journal of Case Studies, Vol. 29.
Courses Taught
Intermediate Accounting
Financial Analysis and Insights
Managerial Accounting
Seminar in Financial Accounting