Modern & Classical Languages
Elena Garcia-Martin
Associate Professor of Spanish
Contact
+1 630 637 5287
egarciamartin@noctrl.edu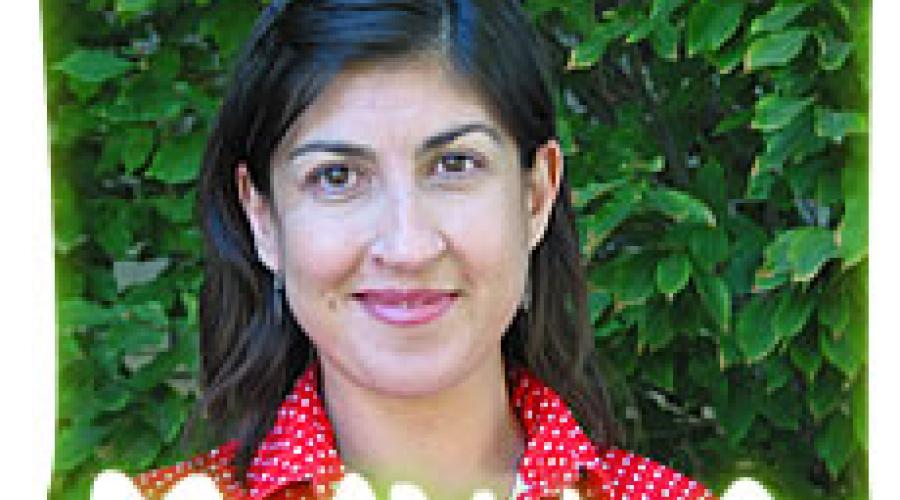 Elena García-Martín is Associate Professor at North Central College where she specializes in Spanish Studies and Spanish drama, with interests in minority cultures and Comparative Cultural Studies.
Prof. García-Martín's research, which spans across centuries and geographies, includes work on Early Modern cultural production, on theatre as a language learning tool and on contemporary community theatre. Her latest work has appeared in Hispanic Research Journal, Comedia Performance, Performance Paradigm and Romance Quarterly and her book Rural Revisions of Golden Age Drama appeared in Bucknell UP in 2017. She recently published with Prof. Bayona an edited volume about pedagogies in mixed language classrooms entitled Second Language and Heritage Learners in Mixed Classrooms. At the moment, she she is busy preparing a manuscript about theatres of inclusion. At North Central, she coordinates the Professional Spanish Minor and teaches courses in translation and in Spanish language, culture, and drama.
Download CV
Selected Scholarship
Manuscripts
2017 Rural Revisions of Golden Age Drama: Performance of History, Production of Space. Lewisburg: Bucknell UP, summer 2017. 214 pages.
2022 Bayona, P., & Garcia-Martin, E. Second Language and Heritage Learners in Mixed Classrooms (p. 320). UK: Multilingual Matters—Series: New Perspectives on Language and Education, 2022. (Edited Volume)
https://www.multilingual-matters.com/page/detail/?K=9781800415003
In process Disposable/Displaced bodies in the Drama of Spain. Theaters of Inclusion.
Peer Reviewed Articles
2021 "Kindness, Embodied Alterity and Disability Identity on the Contemporary Spanish Stage," ​ Performance Paradigm. Vol 16. Special Issue on "Performance and Radical Kindness." October 2021. (149-163)
https://www.performanceparadigm.net/index.php/journal/index
2021 "Social networks, Social Justice and the People's Right to the Golden Age Canon: the SGAE or the comedia villain of the Digital Age?" Ed. Erin Cowling , Glenda Nieto Cuebas , Tania de Miguel Magro , and Mina García . Social Justice in Theatrical Works of Golden Age Spain. U of Toronto Press. 2021: (191-210) https://utorontopress.com/9781487525286/social-justice-in-spanish-golden-age-theatre
2018 "Historic and Symbolic Violence in the Romani Fuenteovejuna of TNT-El Vacie: Gender, Race and Interculturalism." Romance Quarterly. 65.4 https://www.tandfonline.com/eprint/YBieuaf2Yf2mScz...
2018 "Empathy, Catharsis and Altruism in Cervantes's Los tratos de Argel, read as a Redemptorist Play." Cervantes: Bulletin of the Cervantes Society of America. 38.2 (129-164). http://muse.jhu.edu/issue/39690
2017 "Foreign Bodies in Jorge Rojas' Performance Art: between Ritual and Satire." Foreign Bodies: Performing Exile. Ed. Judith Rudakoff. Intellect Books Bristol, UK_ U of Chicago Press, (93-110) Dec 2017. http://www.press.uchicago.edu/ucp/books/book/distributed/P/bo27342386.html
2014 "Tradición e Innovación en La pasión según Antígona Pérez: Crónica Americana en dos actos, de Luis Rafael Sánchez." Introducción a la cultura de Occidente. San Juan: Centro de Publicaciones Académicas Universidad de Puerto Rico. 4.6 2015: (477-489). http://www.uprm.edu/cms/index.php?a=file&fid=13973
2012 "Gendered Representations of the Militant Church: Ana Caro's and Luisa Roldán's Rhetoric of War and Religion." Early Modern Women: An Interdisciplinary Journal, Center for the Humanities, University of Miami, Coral Gables, FL 33124. 7.1, October 2012: (69-100).
2011 "Interculturalism and the Comedia: K+S+E+C Act's adaptation of Cervantes's Numancia." Comedia Performance. 8.1, Spring 2011: (42-76).