English
Jennifer Smith
Associate Professor of English; Chair, Department of English in the College of Arts and Sciences; Director of the Writing Center
Contact
+1 630 637 5294
jjsmith@noctrl.edu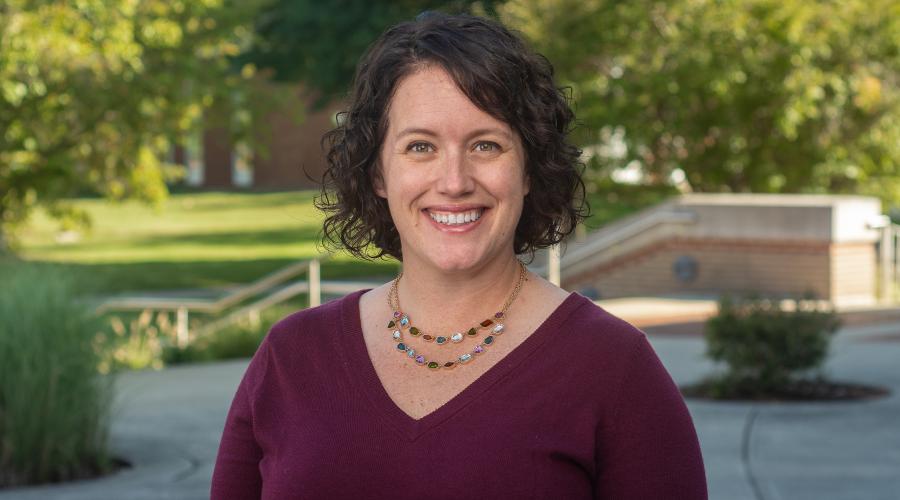 Selected Scholarship
Book
The American Short Story Cycle. Edinburgh University Press, 2018. (paperback 2019)
Articles and Book Chapters
"Glaspell's Short Fiction and Magazine Culture." forthcoming in Susan Glaspell and Her Contexts, edited by J. Ellen Gainor, Cambridge University Press, 2020.
"Autobiography, Modernism, and the Midwest," The American Midwest in a Scattering Time: How Modernism Met Midwestern Culture. Ed. Sara Kosiba. Hastings, NE: Hastings College P, 2018. Short-listed for the 2019 David D. Anderson Award for Outstanding Essay in Midwestern Literary Studies by the Society for the Study of Midwestern Literature.
"Collection, Cycles, Sequences," The Edinburgh Companion to the Short Story. Eds. Paul Delaney and Adrian Hunter. Edinburgh: Edinburgh UP, 2018.
"Teaching the Short-Story Cycle, Teaching American Literature," Pedagogy: Critical Approaches to Teaching Literature, Language, Composition, and Culture 16.2 (2016).
"Sherwood Anderson and the Contemporary Short-Story Cycle," Rodopi Dialogue Series: Sherwood Anderson's Winesburg, Ohio. Ed. Precious McKenzie Stearns. Amsterdam: Rodopi, 2016.
"The Short Story Cycle in American Fiction," in Critical Insights: The American Short Story. Eds. Michael Cocchiarale and Scott D. Emmert. Amenia, NY: Grey House, 2015.
"Writing Ritual, Resisting Resolution: The Short Story Cycles of Hemingway and Steinbeck." Short Fiction in Theory and Practice 3.2 (2013): 175-192.
"Locating the Short-Story Cycle." The Journal of the Short Story in English 57 (2011): 59-79.
"Birthed and Buried: Matrilineal History in Michelle Cliff's No Telephone to Heaven." Meridians: feminism, race, transnationalism 9.1 (2009): 141-162.
Additional Publications
"The Story Cycle," forthcoming in The Encyclopedia of American Fiction, 1980-2020, edited by Patrick O'Donnell, Stephen J. Burn and Lesley Larkin, Wiley-Blackwell.
"Sherwood Anderson." Encyclopedia entry and annotated bibliography forthcoming in Short Story Criticism, Gale.
"6 Books for TV Lovers." Edinburgh University Press Blog. 14 Dec. 2017, https://euppublishingblog.com/2017/12/14/6-books-for-tv-lovers/
"Born in the Workshop: The MFA and the Short-Story Cycle." Triquarterly Online, Jan. 2012. http://www.triquarterly.org/craft-essays/born-workshop-mfa-and-short-story-cycle
"Dean Young's Fall Higher." Indiana Review, vol. 33, no. 2, 2012.