Admissions
Kristin Guido
Associate Director of Admission Outreach
Contact
+1 630 637 5810
kaguido@noctrl.edu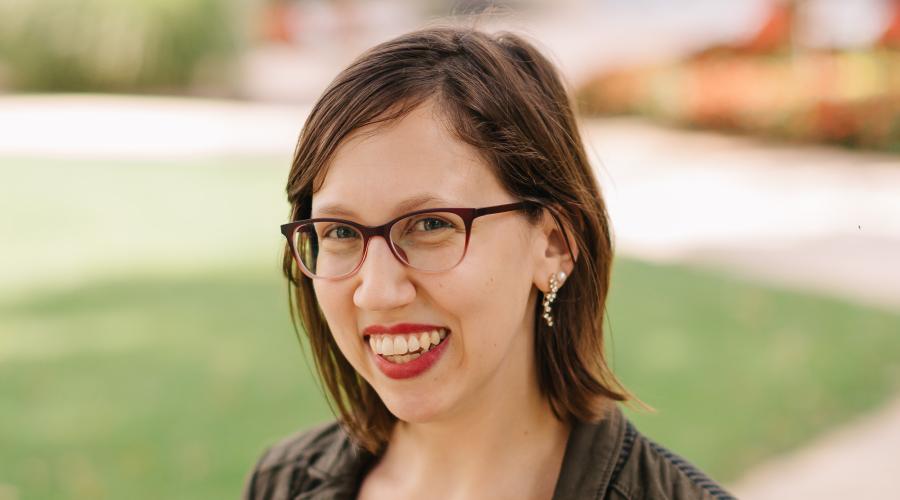 Favorite thing about North Central: From students to faculty, coaches to staff, there is a strong sense of community at North Central. The people you interact with are there to help you identify your strengths, find your passion, and then connect you to that profession. I don't where I would have ended up without my mentors' inspiring guidance. Also, I loved dancing at North Central - I was on the Dance Team all four years, and I co-founded Cardinal Dance Company with my friends. Currently, I am the staff advisor for Cardinal Dance Company.
Words I use to describe North Central students: motivated, friendly, loyal
Why did I choose to become an admission counselor at North Central? Being an undergraduate student and then graduate student at North Central College offered fantastic, dynamic professional preparations and connections - the strength of the Cardinal family. I enjoy showing prospective students how North Central can be the perfect fit. It is a privilege and a passion of mine to work with students during the transition to post-high school life, a very important and exciting time.
Favorite Naperville Restaurant: It is difficult to choose just one; there are so many options in downtown Naperville. Blue Sushi Sake Grill, Allegory, and Santo Cielo are my new favorites. Fiamme is great for burrata. I also enjoy getting coffee from Sparrow from time to time.
Favorite Season in Naperville: Autumn at North Central is a beautiful, refreshing, and spirited time to be on campus… and hockey season. I am a Chicago Blackhawks fan, too!
Advice to Students: Visit (whether in-person or virtual) all of the schools you are interested in and learn as much as you can about each! Talk to various people from that institution to gain multiple perspectives: professors, staff, current students (admission counselors can help you do this!) If you determine that North Central is the best fit, we welcome you warmly to the North Central family.