Academic Affairs
Kathryn Pszotka
Coordinator of First-Year Student Experience, Director of Campus Galleries, Adjunct Associate Professor of Art
Contact
+1 630 637 5393
klpszotka@noctrl.edu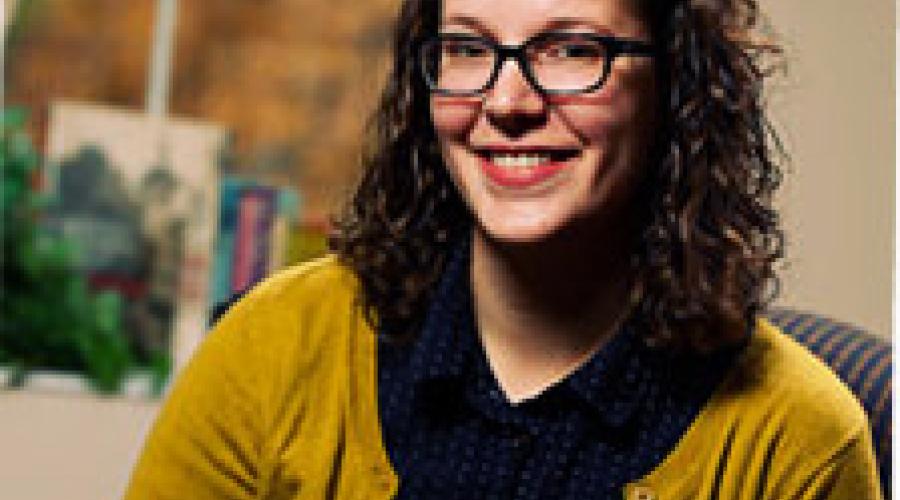 Kate Pszotka serves as the Coordinator of Transfer & First Year Student Experience and Associate Professor at North Central College. For over 13 years, Kate has been a dedicated studio artist, maker, and college educator in the Chicagoland area. Many students, faculty, and staff on campus already know her as a half time faculty member within the Art & Design Department and an allied faculty member in the Cardinal Directions program. As Coordinator of Transfer and First Year Experience, Kate works within Academic Affairs to coordinate programming and support the on campus experience of all first year and transfer students. She also serves as the faculty liaison for those teaching Cardinal Directions First Year Seminars. As a First Gen & Transfer student herself, this role is a natural fit!
Kate's interests in general education, career readiness, community-engaged learning, first year & transfer student experiences, overlap with her artistic interest in exploring the concepts of home, place, and object memory as well as how art can help facilitate conversations.
She holds an MFA in Studio Art from Mills College in Oakland, CA, and a BA in studio art from North Central College.
LINKS
First Year Orientation Information
Transfer Orientation Information
Courses Taught
Ceramics I, 2D Design, 3D Design, Drawing I, Sculpture, Intro to Art, CARD102|Speaking