Music
Lawrence Van Oyen
Professor of Music; Director of Bands
Contact
+1 630 637 5628
lgvanoyen@noctrl.edu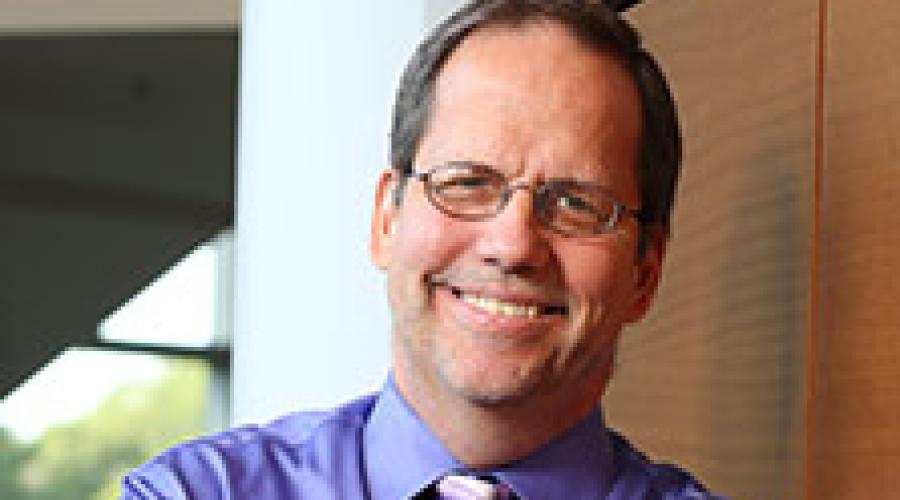 After graduating from Michigan State, Dr. Van Oyen taught for three years in the Michigan public schools. Upon completing his master's degree he served as the director of bands and instructor of saxophone at Peru State College in Nebraska. Since 1992 he has served as the director of bands and instructor of saxophone at North Central College. During his tenure at North Central College he has twice received the Dissinger Award for distinguished teaching and leadership. Under his leadership the North Central Concert Winds has developed a reputation for its technical precision and musicianship.
Selected Scholarship
Dr. Van Oyen works as a clinician and adjudicator for concert bands, jazz ensembles and marching bands throughout the Midwest. He is currently involved in research with Dr. Richard Wilders of the math department regarding the relationships found in Math, Music and Art. Their research has been published in the national math journals Mathematics Teacher and Mathematics Teaching in the Middle School.
As a performer, Dr. Van Oyen won the Eastern Michigan Concerto contest. He is the principal alto saxophonist on the recording "Sea Drift; Wind Music of Anthony Iannaccone" on the Albany label. He has performed as a saxophone soloist and clinician throughout the Midwest and is a highly sought after private instructor.
Dr. Van Oyen is the founder of the "Chords for Kids" concert program at North Central. The program is designed to provide a concert outing for children with special needs and their families. He has presented at both the state and national NAfME conventions regarding the preparation and presentation of these concerts.
Courses Taught
Concert Winds
Music Theory
Instrumental Conducting
Saxophone lessons
Saxophone Quartet
Woodwind Quintet