Medical Sciences
Mary Groll
Chairperson, Department of Medical Sciences; Program Director of the Developing Master of Science in Medical Science Program; Professor of Health Sciences
Contact
+1 630 637 5721
megroll@noctrl.edu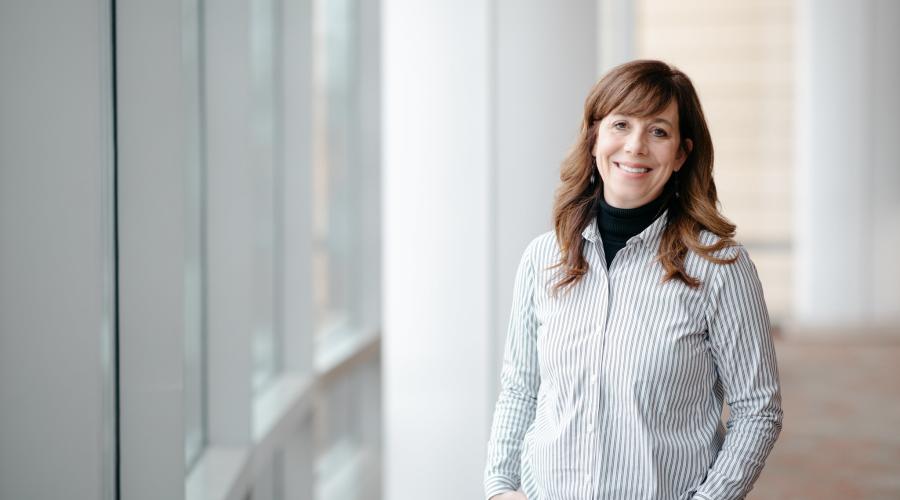 Dr. Mary Groll, MD, MS is an experienced medical educator, board-certified pediatrician and Clinical Associate Physician in the Department of Pediatrics/Community Based Primary Care at Ann & Robert Lurie Children's Hospital of Chicago. Dr. Groll received her medical degree from Northwestern University where upon graduation she was presented with the Fredrick Stenn Award in Humanism and inducted into the Alpha-Omega-Alpha Honors Society. She completed her pediatric residency at the University of Chicago and since then has worked as a pediatric critical care hospitalist, and attending physician within the Division of Emergency Medicine at Ann & Robert Lurie Children's Hospital in Chicago and Lawndale Christian Health Center.
During her service in the Department of Emergency Medicine at Lurie Children's, Dr. Groll was an instructor, research mentor, and Department of Pediatrics Advocacy Board member. She was a dedicated clinical preceptor for pediatric residents, and Feinberg School of Medicine physician assistant and medical students. Her curricular work at Feinberg included precepting Problem Based Learning classes for first and second year medical students, as well as work in the medical humanities offerings. She was small group leader for the Patient, Physician and Society curriculum for third and fourth year medical students and assisted in the Medical Ethics, Community Engagement and Service Competency as well as Equity and Advocacy Units. In addition, she was the Principal Investigator on several scientific studies with publications in pediatric health literacy, medical education and medical history. Dr. Groll has received many accolades for her service as an educator and pediatric care provider, including the Ann & Robert Lurie Children's Child Advocacy Award, Division of Emergency Medicine Service Award, and the Feinberg School of Medicine Teaching Award. Her experience in PA education includes present service as a exam writer for PAEA's Internal Medicine and Family Practice End of Rotation Exams, prior PA didactic teaching experience at a community PA program which included chair positions on the Curriculum and Student Progress Committees, Course Directorships of the Pharmacology Series, Science of Medicine, Diagnostic Methods, Medical Spanish and Simulation Boot Camps.
Her goals are to help collaboratively develop exemplary medical science programs at North Central College that are innovative, reflect best practice in medical education, and produce compassionate and competent medical leaders in their respective field of study.
Selected Scholarship
11/20 Allen, M., Groll M.E. Health Care Students Psychological Wellbeing in a Diabetic Ketoacidosis Simulation.(2020) Clinical Simulation in Nursing,(39) 1-6
5/18 Groll, M. E., Woods, T., & Salcido, R. (2018). Osteomyelitis: A Context for Wound Management. Advances in skin & wound care, 31(6), 253-262.
1/17 Whalen A.L, M.E. Groll, & R.H. Sims (2017) A Victorian New Woman: The Pioneering Career of Dr. Lucy A. Gaynor Alpha Omega Alpha quarterly magazine, Pharos Spring 2017
7/11 Fishbein, A. B., Tellez, I., Lin, H., Sullivan, C., & Groll, M. E. (2011). Glow gel hand washing in the waiting room: a novel approach to improving hand hygiene education. Infection control & hospital epidemiology, 32(7), 661-666.
2/14 Poster Presentation-Pediatric Academic Society 2014 Vancouver, BC Canada Nonagenarians' Oral Narrative of Early 20th Century Pediatric Care and Vaccine Preventable Illness
5/13 Poster Presentation-Pediatric Academic Society 2013 Washington, DC Pediatric Hand Hygiene Efficacy and Attributes of Ineffective Washers
5/13 Pediatric Academic Society 2013 Washington, DC Texting4Advocacy
4/12 Platform Presentation Pediatric Academic Society 2012 Boston, MA "Chinese Foot Binding, Cholera and a Bloody Revolution: The Pediatric Advocacy of Medical Missionary Dr. Lucy A. Gaynor"
4/12 Poster Presentation-Pediatric Academic Society Boston, MA 2012 Pediatric Office-Based Hand Hygiene Education: A Prospective Study of Disease Prevention and Behavioral Modification
10/12 Chicago Area Medical Archivist Annual Symposium Presented Chinese Foot Binding, Cholera and a Bloody Revolution: The Pediatric Advocacy of Medical Missionary Dr. Lucy A. Gaynor
2/11 Platform Presentation Pediatric Academic Society 2011 Denver, CO Attend and Defend: Resident Enrichment in Legislative Advocacy
5/10 Poster Presentation Pediatric Academic Society 2010 Vancouver, BC Canada Medical Home Education and Future Emergency Department Utilization
5/09 Platform Presentation Pediatric Academic Society 2009 Baltimore, MD Hand Hygiene Education: A Novel Approach to Patient Education
4/09 Poster Presentation, 5th Annual Lewis Landsberg Research Day, Feinberg School of Medicine Chicago, Illinois Hand Hygiene Education: A Novel Approach to Patient Education
1/09 Influenza: The Past, Present and the Published ACCA Seminar Benedictine University; Lisle, Illinois and Concordia University; River Forest, Illinois