Academic Affairs
Maureen Spelman
Visiting Professor of Education; Coordinator of Character Initiatives
Contact
+1 630 637 5735
mvspelman@noctrl.edu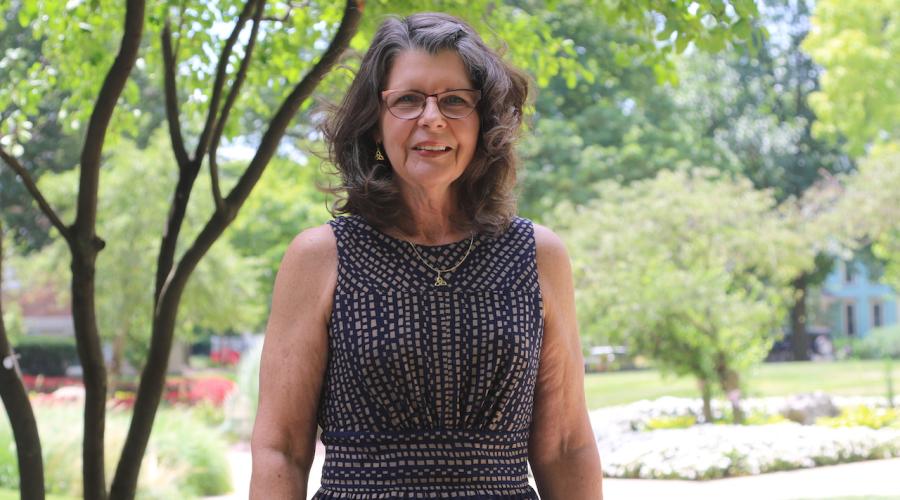 Dr. Spelman has been privileged to serve as a professional educator in various capacities. In the field, her P-12 professional roles have included: classroom teacher, junior high school department chair, primary level reading teacher, and elementary school principal. At the university level, Dr. Spelman has served as an adjunct instructor, assistant professorial lecturer, professional development consultant, literacy coach, assistant professor, associate professor, and full professor. She has provided professional development programs for parochial and public schools in the Chicago metropolitan area. The overarching vision that has guided her journey as a professional educator has been one of ensuring that all children have access to high-quality teaching and learning.
As a parent, teacher, administrator, and consultant Dr. Spelman has had numerous opportunities to observe the positive impact of high-quality teaching, strong school leadership, and school culture on student outcomes. Her service and research agenda examines effective teacher preparation programs, recent trends in professional development practices, data driven interventions and instruction, as well as the impact of educational leadership.
Download CV
Selected Scholarship
Spelman, M., Bell, D., Thomas, E., & Briody, J. (2016.) Combining professional development & instructional coaching to transform the classroom environment in prek-3 classrooms. Journal of Research in Innovative Teaching, 9(1), 30-46. LaJolla, CA: National University Publications.
Thomas, E., Bell, D., Spelman, M., & Briody, J. (2015). The growth of instructional coaching partner conversations in a prek-3rd grade teacher professional development experience. Journal of Adult Education, 44(2), 1-6.
Rohlwing, R., & Spelman, M. (2014). Characteristics of adult learning: Implications for the design and implementation of professional development programs. In L. Martin, S. Kragler, K. Bauserman, & D. Quatroche (Eds.), Handbook of professional development in education: Successful models and practices, PreK-12. New York: Guilford Press.
Spelman, M., & Rohlwing, R. (2013). The relationship between professional development and teacher learning: Three illustrative case studies of urban teachers. Journal of Research in Innovative Teaching, 6(1), 149-164. LaJolla, CA: National University Publications.
Spelman, M., & Bell, D. (2012). Transforming literacy instruction in urban settings: Combining professional development and instructional coaching to improve student achievement. In L. Martin, M. Boggs, S. Szabo, & T. Morrison (Eds.), Joy of teaching: ALER 34th Yearbook (149-168). Texas A&M: Association of Literacy Educators and Researchers.
Courses Taught
MEDU 601 Data-driven Decision-making