Admissions
Nicole Vrabec
Senior Transfer Admission Counselor
Contact
+1 630 637 5804
nmvrabec@noctrl.edu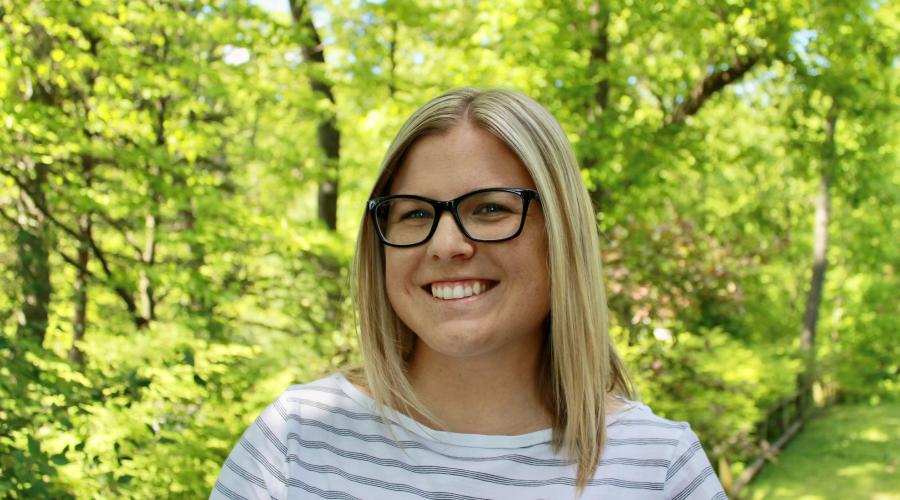 Hello!
Need to reach me? You can call/text me at 630-447-9636 or 630-637-5804 from 8:00am to 4:30pm on weekdays or email me at nmvrabec@noctrl.edu.
- Joliet Junior College
Fall 2023 dates to be announced at a later date
- College of Lake County - all table visits are located in the Student Commons (near Café Willow)
Fall 2023 dates to be announced at a later date
- McHenry County College - all table visits are located in the College Transfer Hub (near Advising) in Building A
Fall 2023 dates to be announced at a later date
Individual Appointments at your convenience. I strongly recommend seeing campus to know if NC is a good fit for you. This gives you an opportunity to see campus in-person with one of our admission counselors and/or tour guides (current NC student). You can view tour availability and register here. Please read our health and safety guidelines thoroughly if you come to campus.
- Individual Appointments at your convenience. I strongly recommend meeting with me to discuss your enrollment process. You can schedule an appointment here: https://calendly.com/nmvrabec.
- Virtual Information is available on our website! Click here to find more details on our virtual campus tour and campus photo gallery.

Meet with me for an unofficial transcript evaluation:
Contact me directly (nmvrabec@noctrl.edu) to have an unofficial evaluation of your transcripts. We are currently offering virtual appointments through Zoom, or over the phone, as well as campus visits.
Note:
Our next traditional start term possibility, Fall 2023, begins Wednesday, August 23. For full admission, financial aid and registration consideration, there is a target date of August 2, 2023 for Fall semester file completion. If you cannot complete your file by this date, call our office at 630-637-5800 to discuss your situation. We are also admitting students for our Spring 2024 semester, which starts on January 8, 2024.
----------------------------------------------------------------------------------------------------------------------------------------------------------------------------------------
Learn about your Admission Counselor:
Favorite thing about North Central: North Central College offers an atmosphere and community that is unlike any other! We provide family-like assets and experiences that can make anyone feel at home! Our faculty and staff work hard to make your college experience one you will never forget! Through interactive events and programs, we strive to set you up for the most success.
Words I use to describe North Central students: Determined, friendly, sociable, driven, and dedicated!
Why did I choose to become an Admission Counselor/staff member at North Central? Being a North Central alumna, I wanted to give back to the community that helped shape the woman I am today! It offered me a place where I could learn and develop the skills that I use in both the workplace and everyday life. My goal is to make each student feel as welcomed and prepared as I did when I started my journey at North Central.
Favorite Naperville restaurant: The Lantern is my favorite restaurant because it is a staple of Downtown Naperville! It has been operating for over 50 years and not much on the inside has changed! The free popcorn machine, which has been around since the 70's, is one of my favorite features!
Favorite season in Naperville: My favorite season on campus is autumn! The changing leaves and sweater weather give campus a home-like feel! The Riverwalk is beautiful all year round, but in autumn it is a sight like no other!
Advice to students: Don't hesitate to reach out if you have any questions about North Central or the transfer process! During your time as a student, my biggest piece of advice is to GET INVOLVED! Our campus has a lot to offer, from clubs to intramural teams or research opportunities to theatre, there is for sure a good fit for you!