Ramona M. Wis
Mimi Rolland Professor in the Fine Arts; Professor of Music
Music
---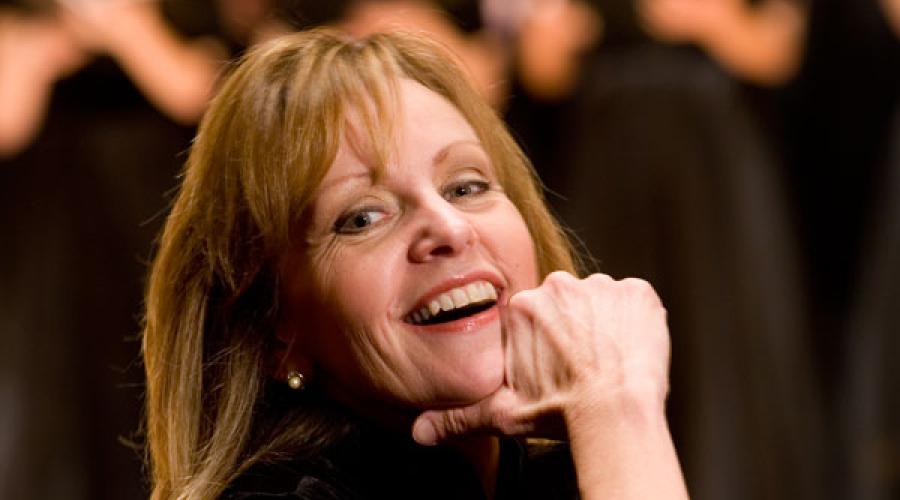 Biographical Info
Dr. Ramona M. Wis
Dr. Ramona Wis is the Mimi Rolland Endowed Professor in the Fine Arts, Professor of Music, and Director of Choral Activities at North Central College in Naperville, Illinois. She conducts the Concert Choir, Chamber Singers, and Women's Chorale and teaches courses in conducting, music methods, and servant leadership.
An active festival conductor, clinician, writer, and public speaker, Dr. Wis has presented workshops across the country and in Canada, including presentations for the British Columbia Music Educators Assocation, the International Conference of the Greenleaf Center for Servant-Leadership, Midwest Band and Orchestra Clinic, GALA Choruses, the Tennessee Arts Academy, American Choral Directors Association, and the Illinois and Ohio Music Educators Associations. Her book, The Conductor as Leader: Principles of Leadership Applied to Life on the Podium has quickly become a leadership classic among conductors and music teachers, as well as those interested in leadership outside the music profession.
Dr. Wis has served as President of the American Choral Directors Association in Illinois and on both ACDA and IMEA executive boards. She has sung under Robert Shaw, James Levine and Margaret Hillis, and has conducted and performed in professional, theatrical, community, and academic settings for more than 35 years. Dr. Wis is also a 200-hr. Certified Yoga Teacher (CYT/RYT), continuing her work on the body/mind connection.
Selected Scholarship
In addition to her book,The Conductor as Leader: Principles of Leadership Applied to Life on the Podium (GIA Publications, Inc., 2007), Dr. Wis has written for The Choral Journal, Music Educators Journal, Teaching Music and the China Europe International Business School Review. Dr. Wis is a contributing author to Strategies for Teaching: Guide for Music Methods Classes, Toward a Description of Musical Experience, edited by Bennett Reimer and Jeffrey Wright, and the newly released The Musical Experience: Rethinking Music Teaching and Learning (Oxford University Press, 2014), written by doctoral faculty and fellows of Northwestern University.