Accounting and Finance
Sarah S. Lureau
Associate Professor of Accounting
Contact
+1 630 637 5386
sslureau@noctrl.edu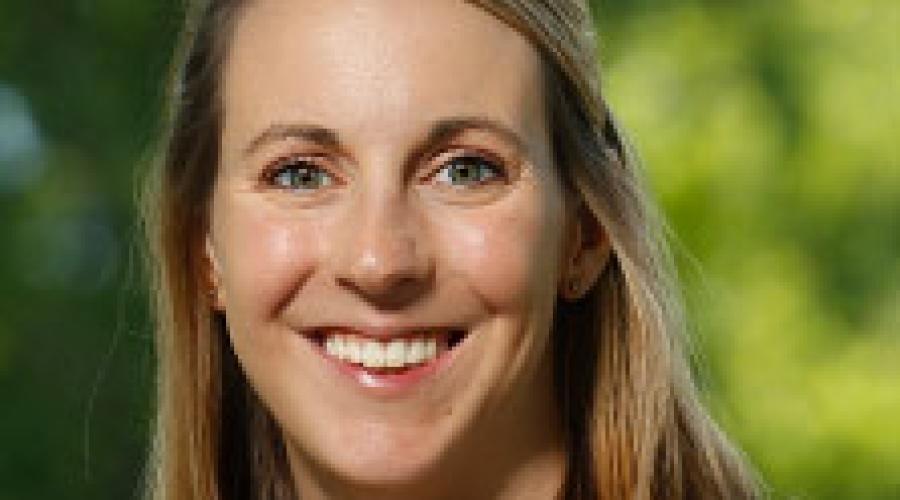 Sarah joined the faculty at NCC in the Fall of 2008. Prior to coming to NCC, Sarah worked as a Senior Auditor for PricewaterhouseCoopers in New York City where she specialized in Real Estate accounting. In addition to being a Certified Public Accountant, CPA, Sarah is also a Certified Fraud Examiner, CFE. Sarah focuses her research on developing practical classroom applications/cases and community engagement work in order to "flip the classroom" to enhance the learning process for her students. The community-engaged learning projects Sarah has implemented provide meaningful activities allowing for academic growth and professional and ethical development.
Sarah is also known on campus for her pioneering work in digitally enabled teaching and learning. In 2016, North Central College awarded Sarah with the Outstanding Senior Faculty Clarence F. Dissinger award that recognizes distinguished teaching by senior faculty.
Sarah serves as the Faculty Advisor for the Student Accounting Society (SAS) and is also a member of the Illinois Accounting Teachers' Conference planning committee. Additionally, Sarah actively engages in community work for local not-for-profit organizations.
Download CV
Selected Scholarship
"Does it Pay to be Ethical?," Review of Business Research Journal, November 2006.
Courses Taught
ACC 201 Accounting Principles I - Financial
ACC 310 Accounting Information Systems
ACC 317 Intermediate Accounting I
ACC 460/560 Accounting for Not-For-Profits
ACC 470/570 Auditing & Attestations Services
ACC 290 Business Ethical Dilemmas and Fraudulent Tactics
FYE 100 First Year Experience Seminar