Thaddeus Rada-Bayne
Visiting Assistant Professor of Psychology
Psychology and Neuroscience
---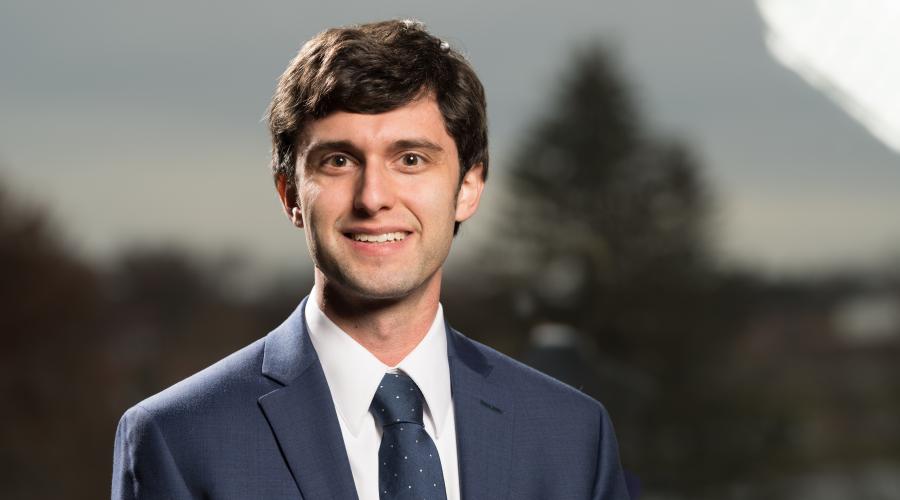 A native of Chicagoland (born and raised in Brookfield), Dr. Thaddeus Rada-Bayne first became interested in psychology as a student at the College of DuPage. Transferring to Roosevelt University to complete his bachelor's degree in psychology, he discovered industrial-organizational (I-O) psychology, the area of the field dedicated to applying psychology to the world of work. He pursued this specialty in graduate school, earning masters and doctoral degrees from Bowling Green State University in Ohio.
Since graduating with his Ph.D., Professor Rada-Bayne has taught full-time for the past three years, spending two years at Edinboro University in northwest Pennsylvania, and one year at Augsburg University in Minneapolis. In addition to teaching, these positions offered him the opportunity to engage undergraduate students in his research, and to provide course advising and career mentoring. He is thrilled to be back in the Chicago area as a member of the North Central community.
In his spare time, among other hobbies, Professor Rada-Bayne is an avid roller coaster enthusiast. He has ridden over 300 roller coasters in the U.S., Canada, and England, and is a member of the American Coaster Enthusiasts with his wife Alison (who is also an I-O psychologist).
Selected Scholarship
Highhouse, S., Nye, C. D., Zhang, D. C., & Rada, T. B. (2017). Structure of the DOSPERT: Is there evidence for a general risk factor? Journal of Behavioral Decision Making, 30, 400-406.
Wang, Y., Highhouse, S., Lake, C. J., Petersen, N. L., & Rada, T. B. (2017). Meta-analytic investigations of the relation between intuition and analysis. Journal of Behavioral Decision Making, 30, 15-25.
Zhang, D. C., Highhouse, S., & Rada, T. B. (2016). Sex differences on the cognitive reflection test. Personality and Individual Differences, 101, 425-427.
Highhouse, S., & Rada, T. B. (2015). Different worldviews explain perceived effectiveness of different employment tests. International Journal of Selection and Assessment, 23, 109-119.
Courses Taught
PSYC 255--Research Design and Experimentation