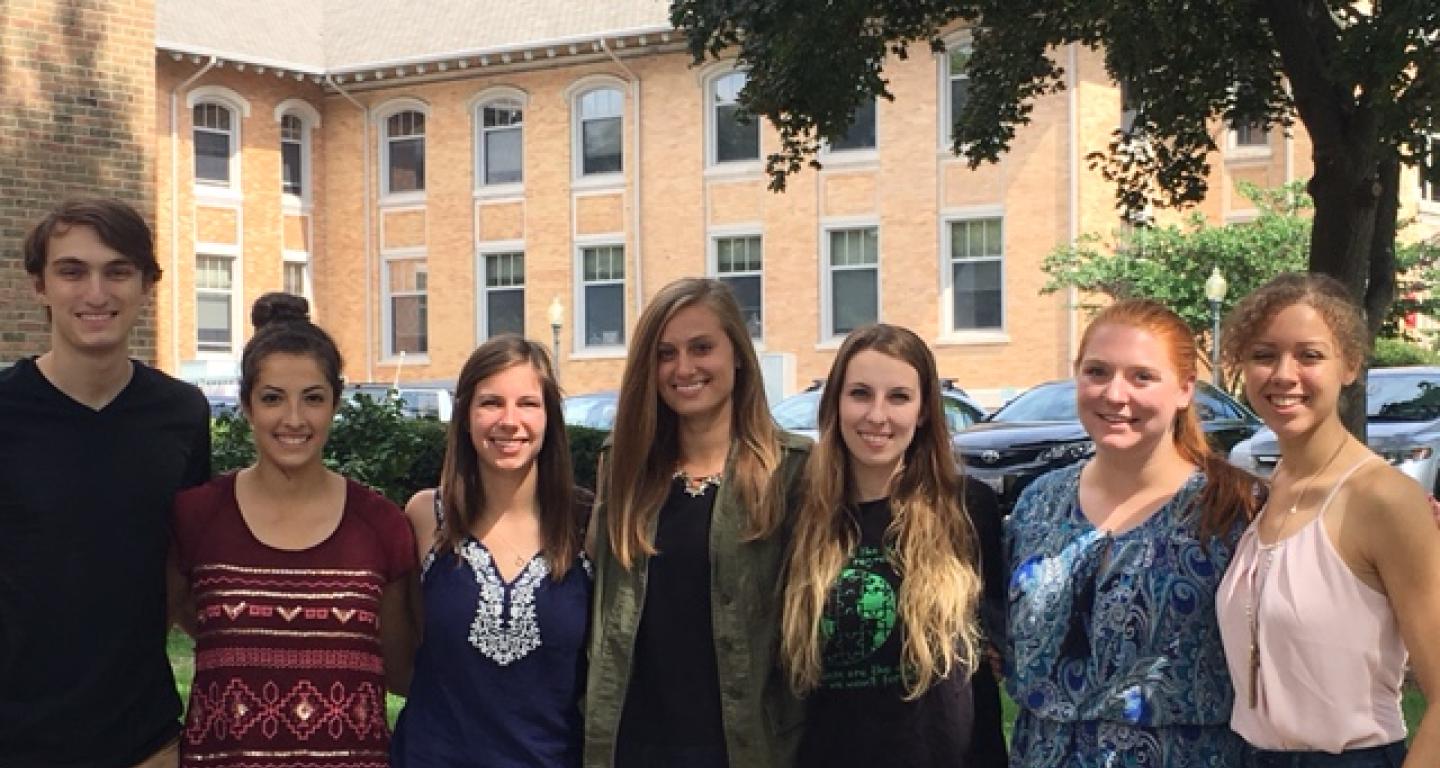 About the Study Abroad Ambassador Program
The Study Abroad Ambassador Program was created several years ago as part of an increased effort to promote study abroad on campus from a student perspective. Study abroad returnees are ideal resources for current North Central College students interested in studying abroad. Having studied, lived, and traveled abroad, returnees represent an experience that many students are considering but, for a variety of reasons, have not yet explored. As a Study Abroad Ambassador, you will have the opportunity to highlight the variety of programs North Central College offers, while sharing your own life-changing study abroad experience.
You will be trained for this position and will be expected to fulfill various responsibilities, including, but not limited to: 
Make five (5) classroom presentations and one (1) team/club/organization presentation
Represent your program at and assist with our annual Study Abroad Fair
Participate and engage in our office's social media efforts
Three trainings are scheduled early fall term for you to learn about the Ambassador program, our study abroad programs, and to practice your presentation. Upon completion of your Ambassador duties you will be paid, so your time and efforts are not only appreciated but rewarded. Study Abroad Ambassadors also often act as mentors for perspective study abroad students.
Want to apply to be an Ambassador? 
Students interested in being an ambassador next year will learn about the program and how to apply at the Welcome Back Reception and Retreat during winter term.