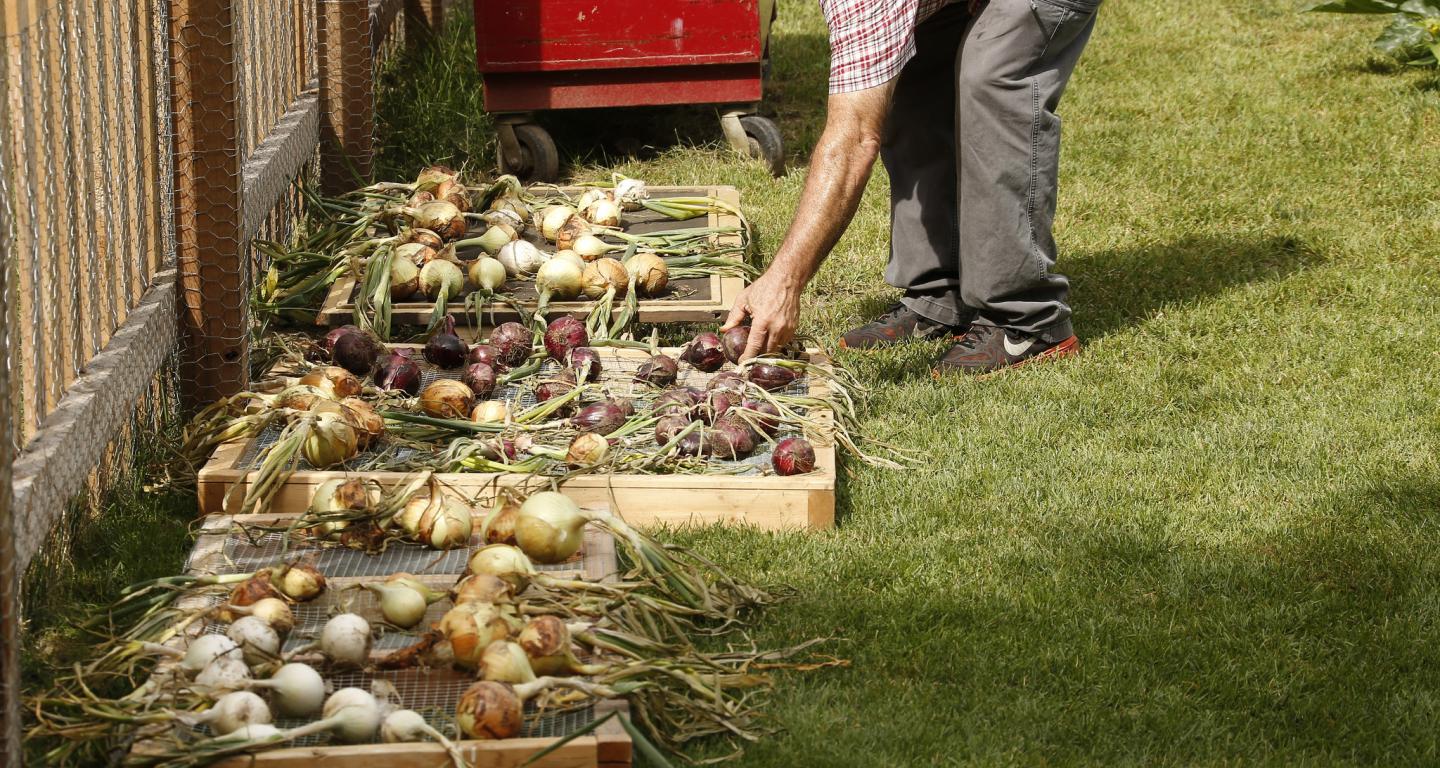 Sustainable Chartwells
The College is fortunate to work with a forward thinking food service vendor offering not only sustainable foods, but also compostable tableware. Low-impact and environmentally responsible food options are available at Kaufman Dining Hall, The Cage, and Rolland Center Boilerhouse Café. These options include:
Ocean-friendly seafood
Cage-free eggs
Antibiotic-free poultry and pork
Hormone-free milk
Locally grown food (including produce from the College's campus community garden)
Fair-trade coffee and tea
The campus dining locations also offer compostable flatware, napkins, plates, and cups. More information can be found online at the Chartwells website.
A food audit completed by the Student Governing Association in 2011 showed that 206 pounds of food scraps were being thrown out each day in Kaufman Dining Hall. These results led the College to integrate a composting program into the "Cardinal Green" culture and receive funding from the Illinois Department of Commerce and Economic Opportunity to renovate Kaufman Dining Hall to accommodate a long-term food scrap collection program. All food scraps from Kaufman Dining Hall are collected during daily food service and composted by a third-party facility. It is estimated that this project is now composting nearly 37 tons of food scraps annually.
The campus community garden is located along Chicago Ave., between Ward Residence Hall and the 224 E. Chicago Ave. house. The campus community recognizes the garden project as an opportunity to promote locally grown, healthy food options in the dining hall. The sustainable garden is complete with compost bins and irrigation from the campus pond. The garden's success is due to the overwhelming support from faculty, staff, students, and neighbors of the College, whose volunteer efforts contribute to continued weeding, planting, and harvesting.
​​​​​​​Used Kitchen Oil and Grease Waste
The College's used oil and grease waste hauler reuses the waste material from Kaufman Dining Hall and The Cage as a green energy source. The company collects used fryer oil to research a new type of green diesel fuel. Materials from campus grease traps are also collected and transported to a farm in Indiana to be used as fuel in an anaerobic digester used to generate electricity.