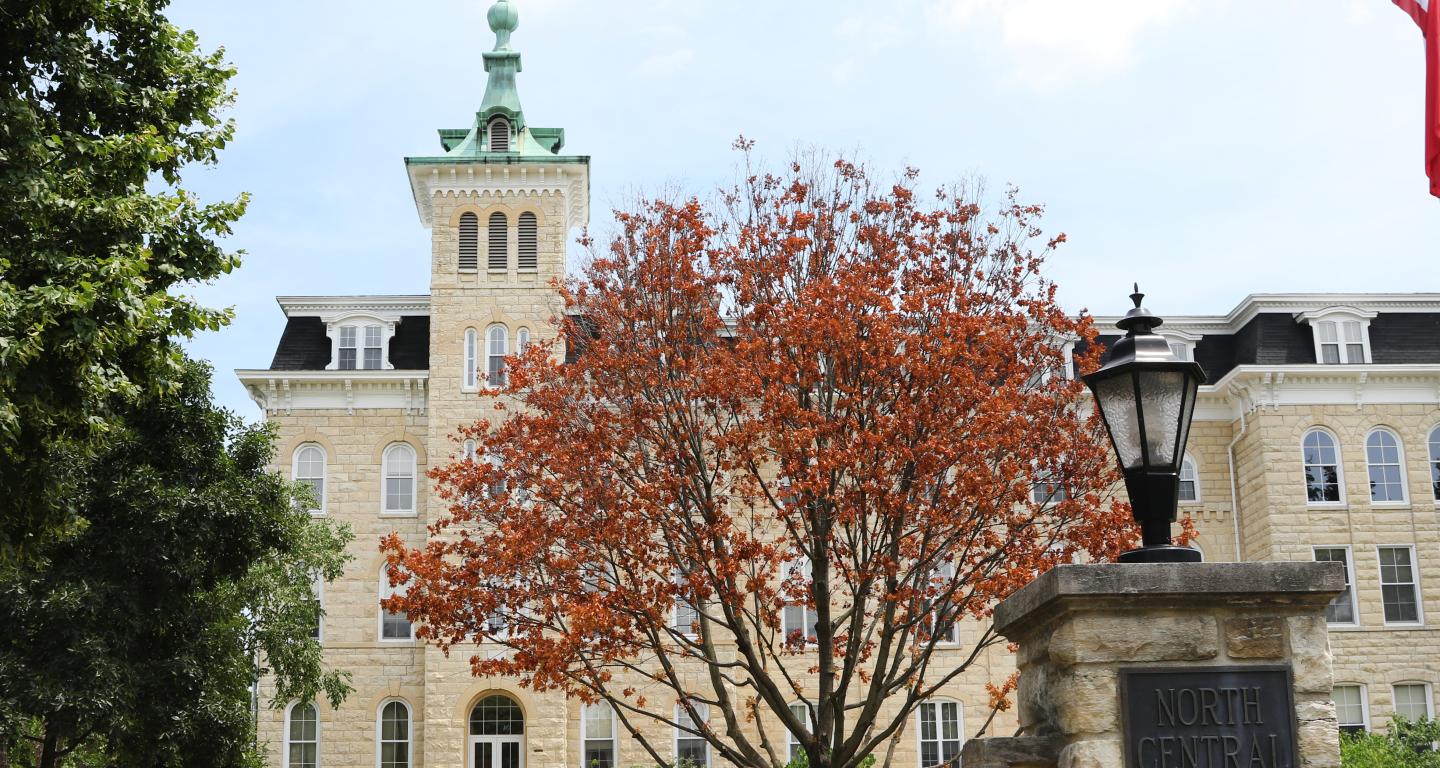 You've worked hard in school — both in and out of the classroom — and we want to reward you for your achievements. Merit-based scholarships are awarded during the application review process and are based on your course work, grade-point average (GPA), and ACT or SAT test score.
Academic scholarships are renewable provided you maintain the required GPA each year and maintain full time undergraduate status. Merit scholarships are not based on need. Your application for admission and academic credentials are used to award these funds unless otherwise noted.  Your achievements and special talents in other academic and activity areas, like education and the fine arts, could result in additional scholarship opportunities.
Academic Merit
Academic, Achievement, Dean, Honor, or Presidential Scholarship

Scholarships for strong high school students who are encouraged to apply for admission early.
Application review begins by Oct 1 and continues on a rolling basis.
Amount is determined during the application review process and is an award of $17,000-$25,000 per year ($68,000-$100,000 over four years).
Award based on a combination of GPA and ACT/SAT test scores.
Contact the Office of Admission for further details on eligibility.
Available for 4 academic years provided the minimum GPA requirement is maintained.

International Scholarships

Must be an international student.
Range up to $27,000 (up to $108,000 over four years) per academic year.
Available for four academic years provided the minimum GPA requirement is maintained.
Talent
As an incoming student, you may audition for talent scholarships in the areas of music, theatre, art, and forensics. They are renewable depending on department funding and your continued participation. For further information, contact the Office of Admission.
The Montaigne Scholarship
Students who plan to enroll in the Shimer Great Books School at North Central College may participate in a scholarship competition. Students write an essay based on their reading of a work by Michel de Montaigne, the 16th century French writer who invented the essay form itself. All students who submit a successful essay will then be invited to visit the Shimer School and meet current Shimer School students and faculty for a discussion of their essays.  Winners will receive the Montaigne Scholarship up to $5,000 annually in addition to their current academic scholarship.  Scholarships are renewable at the same dollar amounts and do not increase in subsequent years.
Alumni
Incoming students can be recommended by an alumnus/alumna of North Central College to receive a $1,000 annual scholarship. Recommendations must be received by December 31st prior to the year the student will enter the College. Please contact the Office of Admission for questions.  Each alum is only entitled to one recommendation per school year and students cannot stack alumni scholarships to receive more than one.  If you know an alum, have them recommend you for this scholarship through the Alumni Office.
FIRST Tech Challenge and FIRST Robotics Competition
An incoming freshman may apply for this scholarship if the student has actively participated in the FIRST Tech Challenge or the FIRST Robotics Competition during junior or senior year of high school, with a minimum 3.0 high school GPA.
Donor/Endowed
North Central has been fortunate to receive donations from generous alumni and friends of the College for the establishment of endowed scholarships. We award these scholarships to worthy students each year. When available, applications are through the Office of Financial Aid.
TO APPLY for endowed scholarships from our donors, please visit https://northcentralcollege.academicworks.com and sign in with your Merlin ID and Password.
Several donors and affiliates of the College also offer opportunities for incoming students. Listed below are some brief overviews of a few of the opportunities listed on Academic Works.
Church-Related
Grant for Children of Full-Time United Methodist Clergy

$3000
Parent must be full time UM clergy person
Renewable
United Methodist Grant Fund of the Northern Illinois Conference

Student must be member of UMNIC
Financial need is considered
Renewable as long as financial need continues and student maintains 2.0 cum GPA
United Methodist Scholarships and Religious Vocations/Leadership

Religious Vocations/Leadership recipients must be preparing for lay ministry or church employment
UM Scholarship  recipients must be a full and active member of a UM church for at least one year
Music
John Miller Cowlishaw Memorial Scholarship for Music

Students majoring/minoring in music, music edu, or musical theatre
Minimum cum GPA of at least 3.0 is required
Communication
Bockholdt Speech/Communication Scholarship

Student must be full time and interested in speech communication and theatre
Emerging Writers Spotlight Scholarship 

Applicants must be h.s. seniors or incoming transfer students
$1000 renewable scholarship for students with english major or minor
Student will have opportunity to be published in

North Central Review

literary journal
Mock Trial Scholarship

Open to h.s. seniors and incoming tranfers student. 

Current NCC students are not eligible to apply

Student must commit to participate in NCC mock trial team
Renewable with continued involvement in mock trial
Student may need to come to campus for interview before awards are made
Education
Scholarship for Education Majors/Minors (John J. Bohlander, Roger K. and Mildred Rife Goodwin, Jeanene Yule)

cum GPA of at least 3.0 is required
Renewable
No late applications will be accepted
Teach First Generation Scholarship

Must be a first generation college student

$1000 stipend, renewable, with active participation in Teach First program
Dunham Scholarship

Must live in the Dunham Fund Service Area, the geography bounded on the north by Illinois State Route 38, on the south by U.S. Route 34, on the east by Illinois State Route 59, and on the west by Illinois State Route 47

Financial need is considered
Engineering
Dunham Scholarship

Must live in the Dunham Fund Service Area, the geography bounded on the north by Illinois State Route 38, on the south by U.S. Route 34, on the east by Illinois State Route 59, and on the west by Illinois State Route 47

Financial need is considered
Math/Science/Business
Verne E. Dietrich Memorial Scholarship

Incoming freshman majoring in physics, chemistry or math
Harold Emery Meiley Scholarship

Must be a Naperville or DuPage county resident
Career objective must be computer sci., business, engineering, pre-med or pre-law
Minimum ACT score of 23
Financial need considered
Renewable, with eligible cum GPA
Leadership
Bill Shatzer and Suzanne Shatzer Doerge Scholarship

Student must demonstrate leadership and determination to overcome disadvantages
Financial need considered