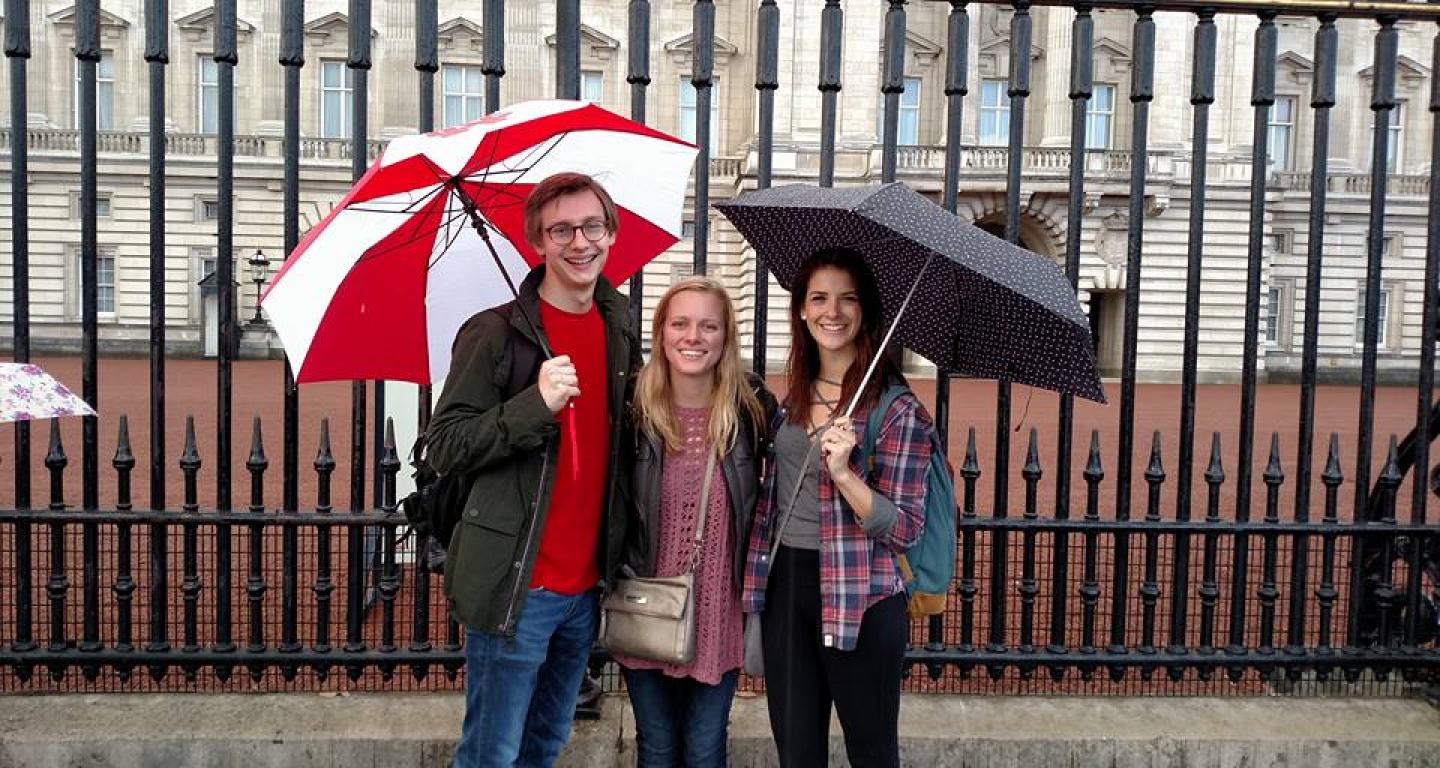 Your health and safety, both on the North Central campus and studying abroad, is the foundation of a successful academic experience. The health and safety of our students abroad is always our top priority, and because of this we value and appreciate open communication with each student regarding their needs to be healthy and successful.
If you have any pre-existing health concerns or require any accommodation while you're abroad, health or otherwise, we ask that you inform your study abroad advisor as soon as you feel comfortable. The more we know, the more we can help you have a successful and healthy experience abroad.
Study abroad advisors who should be contacted regarding health, safety, and accommodation are:

Kimberly Larsson
---
Director of Study Abroad; Interim Director of Center for Global Education
Center for Global Education
+1 630 637 5289
kmlarsson@noctrl.edu
Pre-Departure Orientations and Health Abroad
A great motto for study abroad is 'expect the unexpected,' and unfortunately, it is when students least expect it that accidents always seem to happen. To help students be proactive on their health and safety abroad, we hold two pre-departure orientations for students in the winter and spring terms before studying abroad.
In the spring term, we hold a Parent/Guardian Information session for families where we cover health and safety abroad. 
Health Information Form
During pre-departure preparation, we also ask that all students going abroad complete a Health Information Form. This form asks students to disclose their health history and current health status to the study abroad advisors. Study abroad advisors then follow-up with students to clarify their needs abroad (e.g., having prescription medication, meeting with a mental health clinician, securing academic accommodation) to determine if it is possible to meet these requests at their host university and in their host country. In some situations, we ask students to visit their clinician(s) and have the clinician(s) complete a form outlining instructions to managing a health condition abroad.
To view an example of the Health Information Form, please click here.