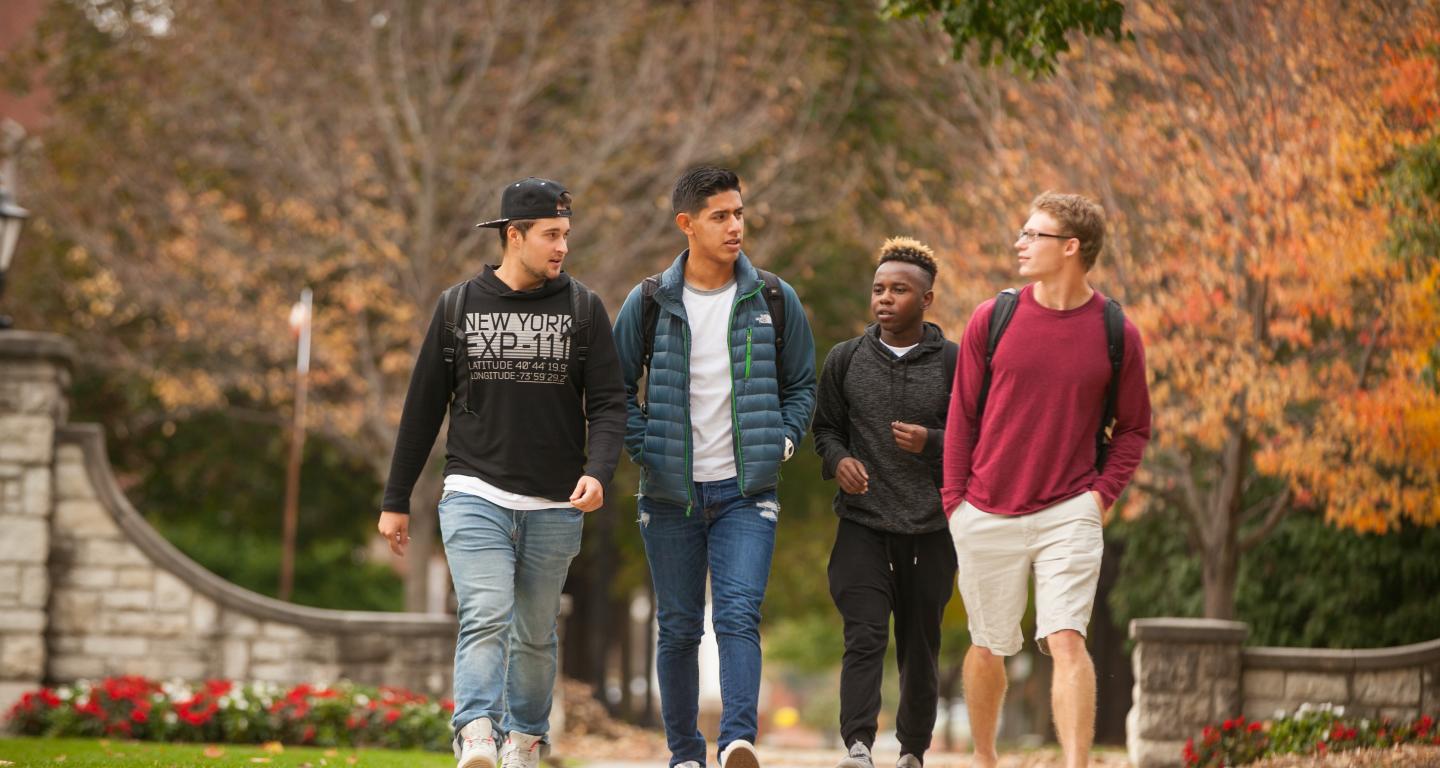 You're about to enter a busy and exciting time. As the year progresses, a few other items may require your attention. The following is a checklist of the steps involved in the college admission and financial aid processes. This information will help make your transition to North Central as smooth as possible.
Financial Aid and Scholarships
For more information on freshman scholarships based on your academic and co-curricular interests, please reach out to your admission counselor.
Beginning October 1st: Complete your financial aid paperwork, including the Free Application for Financial Aid (FAFSA) form. North Central's FAFSA code is 001734.
Tuition Deposit
Submit your $100 tuition deposit to ensure your place in the class at North Central. You can Submit your deposit online, by check using the postage-free envelope provided in your acceptance packet, or by contacting the Office of Admission at 630-637-5800 to submit a credit card deposit. Deposits are nonrefundable.
Housing Deposit
If you plan to live on campus, complete and submit your online roommate questionnaire with a $100 room deposit to reserve your space in the residence halls. You will need your North Central login credentials to complete the questionnaire; please refer to your acceptance packet for those details. Housing deposits must be submitted with a tuition deposit. All deposits are non-refundable. Residence Life provides a list of items to bring (or not bring) to your residence hall room.
Immunization Records
Submit your immunization records after you submit your tuition deposit.  Students cannot register for Orientation and classes until the immunization records have been received at the College.  Call the Dyson Wellness Center with any questions at 630-637-5550.
First-Year Experience
The First-Year Experience (FYE) program will provide the necessary curriculum supports, academic skills, technological information, service opportunities, survival tips and, most importantly, connections to a faculty advisor in your major.  Fall Welcome Week is part of the FYE program.
Summer Orientation and Placement Exams
Visit campus for Summer Orientation.  You will be assigned an orientation date and will receive that date in the mail. Orientation will begin around 8:00am and end around 5:00pm on your assigned date. Each session will include a student portion as well as a family program for any family members or guests. Please call the Office of Orientation at 630-637-5410 or email orientation@noctrl.edu with any questions.
Cardinal Camps
Sign up for a Cardinal Camp to get a valuable jump-start to your college experience.  Each unique opportunity is designed to connect you with new friends, faculty and staff while introducing the core values that are central to a North Central College liberal arts education.  Shared moments of adventure, discussion, exploration and service provide an unforgettable immersion into life as a Cardinal – a life that will be shaped into an "informed, involved, principled and productive" leader.
Fall Welcome Week
Start your fall term and academic year off the North Central way. Buy your books and supplies, find out more about clubs and organizations, connect with faculty and staff resources around campus, meet other new first-year students, and have fun along the way!
Final High School Transcripts
Make arrangements to have your final high school transcript and any college or university transcripts sent to North Central College.
AP Credit
Degree-seeking students may receive credit by examination through the Advanced Placement Program. Visit the Registrar's Office for more information.
Dual Credit
Did you take a college course during high school? Please request official college or university transcripts to be sent to North Central College. If you attended a local community college, see if your course transfers to North Central by viewing our course substitution guides.
Books & Supplies
The College's Bookstore is open Monday-Saturday during the school year. Call ahead to confirm hours and ask questions at 630-637-5635.
Veteran Benefits
If you are a veteran, contact Julie Carballo or call 630-637-5155 to schedule your required benefits meeting to discuss necessary paperwork.  If you are eligible to receive veteran benefits as a dependent, contact Therese Lux or call 630-637-5254 to schedule your required benefits meeting.
Reserve Officer's Training Corps (ROTC)
North Central College students are eligible to participate in the U.S. Army ROTC Rolling Thunder Battalion or the U.S. Air Force ROTC Detachment 195 leading to a commission as a military officer. In addition to having the full undergraduate experience at North Central, cadets take one ROTC course per term at either Wheaton College (Army ROTC) or Illinois Institute of Technology (Air Force ROTC). Ten credit hours of military science course work is accepted in transfer credit toward your North Central degree.
For more information about being a ROTC cadet at North Central College, including the North Central ROTC Room & Board grant, contact Julie Carballo, Veteran & Military Student Services Coordinator at ROTC@noctrl.edu or 630-637-5155.