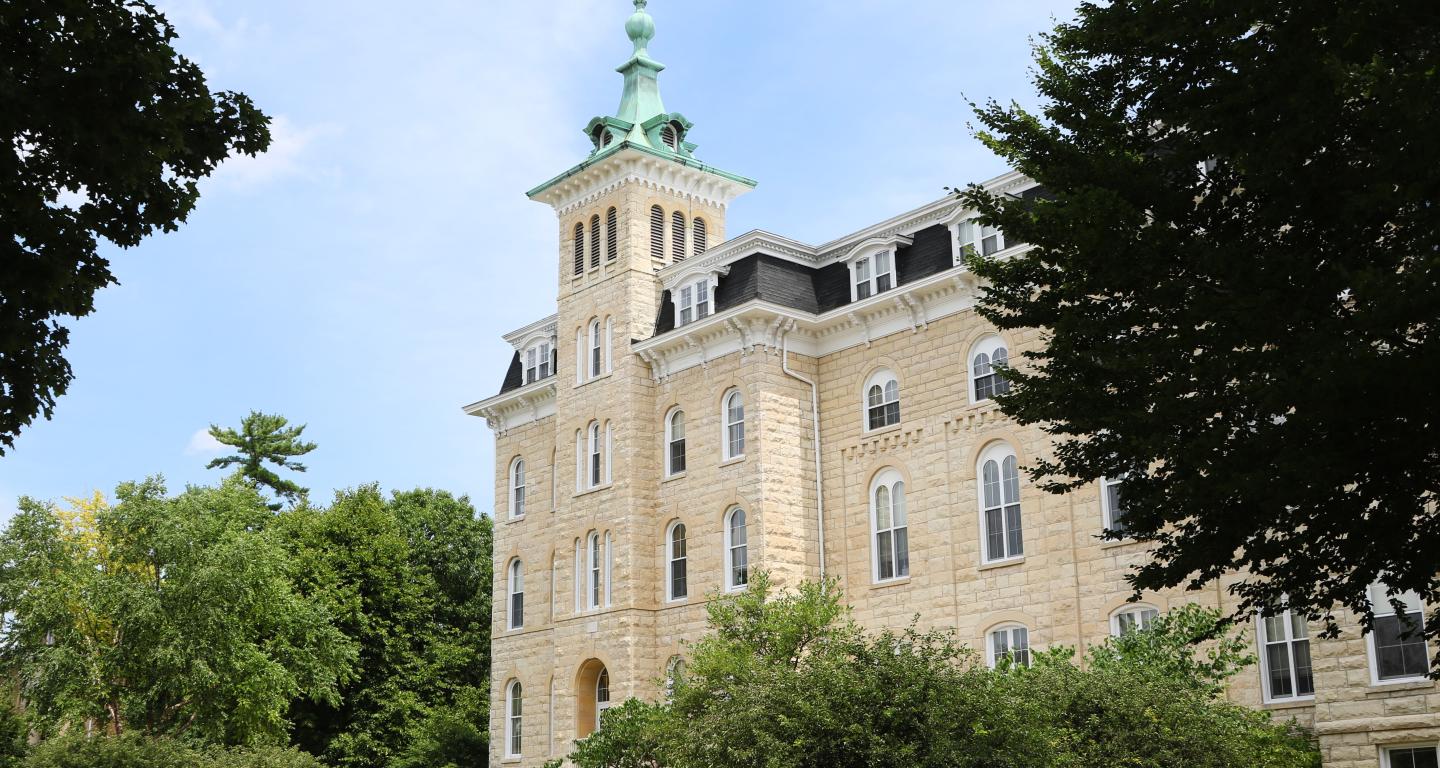 North Central College works with undocumented students to help them apply for admission and work toward earning a Bachelors degree. The Office of Admission does not discriminate in the admission process based on a person's immigration status. An undocumented student is a person born outside of the United States who has resided in the U.S. for a significant number of years without the legal permission of the federal government. The information provided here is intended to help these students with the admission and financial aid processes at North Central College. 
Applying for Admission
To complete an online application for admission without a social security number and when not applying for a visa as an international student, please choose the third answer to the citizenship questions, Not a U.S. Citizen or Permanent Resident. Please mark the intended visa status question as Unknown, and fill out other questions as appropriate. Visit the Freshman or Transfer admission webpages to continue with the admission process.
Applying for Financial Assistance
After acceptance to the College, students can find financial assistance that may be provided through private scholarships or private grants, and these are in addition to merit scholarships earned through the application process. Please complete the application for additional financial aid consideration and return to the Office of Financial Aid for consideration.
Questions about Admission or Financial Aid
If you have any questions, please call the Office of Admission at 630-637-5800 or email admissions@noctrl.edu to connect with your admission counselor about the admission or financial aid processes.
Desde 1861, North Central College ha sido un lugar donde nuevas ideas nos llevan hasta posibilidades sin límites. Somos un colegio independiente dedicados al poder de artes liberales y ciencias para transformar estudiantes a líderes en sus careras y comunidades. Nuestros casi 3,000 estudiantes estudian más de 65 programas sin licenciatura y con licenciatura. Su educación es más rica por el apoyo de facultad y empleados, comodidades a la clase mundial, y oportunidades para aprender más lejos de la sala de clase. Estamos a cinco minutos caminando del centro de Naperville y diez minutos de la estación del tren Metra, y ofrecemos varias oportunidades a nuestros estudiantes para aprender, crecer profesionalmente, y también para hacer memorias y divertirse. Aquí, nuestros estudiantes son "Central".
Aplicar a North Central y ayuda financiera
Nuestra aplicación es gratis para todos por nuestro sitio de web northcentralcollege.edu/apply. Hagan favor de seleccionar la aplicación apropiada. Para estudiantes del primer año, tienen que llenar la aplicación y mandar sus transcripciones oficiales de la secundaria y sus calificaciones oficiales del ACT/SAT. Letras de recomendación o declaración personal son opcional. Para estudiantes que se van a transferir, tienen que llenar la aplicación y mandar sus transcripciones oficiales de todos los colegios/universidades que han atendido. Si tienen menos de 27 horas de crédito al tiempo de aplicar, manden sus transcripciones de la secundaria junto a sus calificaciones del ACT/SAT. Letras de recomendación o declaración personal son opcional.
Para ser elegibles para becas, otorgamientos, o prestamos tienen que completar algunos pasos primero. Becas son disponibles por parte de North Central y muchas son solo para estudiantes que han sido aceptados. Hay becas de afuera que son disponibles para todos estudiantes. Llenar la Gratis Aplicación Federal para Ayuda Estudiantil (FAFSA) es importante para ver si califican para otorgamientos o préstamos. La Aplicación se abre Octubre 1, hagan favor de llenar la forma lo más antes posible y mandarla a North Central. Nuestro código es 001734. Si el estudiante no es elegible para llenar la FAFSA, por favor llenen la forma de North Central College: Aplicación para consideración de ayuda financiera adicional.
Visita North Central College
Hay varias maneras de visitar North Central. Visitas en ingles están disponibles Lunes a Viernes por individual o grupos grandes, y Sábado para grupos pequeños, excepto en días de festejo. Tenemos visitas individuales en español por solicitud durante la semana, y grupos pequeños ciertos Sábados cada mes. Visitas en grupo son disponibles solo para estudiantes del primer año, visitas individuales están disponibles para estudiantes del primer año y transferir.
Para ayuda o preguntas en español hagan favor de comunicarse con la consejera de admisión bilingüe, Lorena Lopez. Se pueden comunicarse por teléfono al 630.637.5822 o por correo electrónico a lllopez@noctrl.edu.