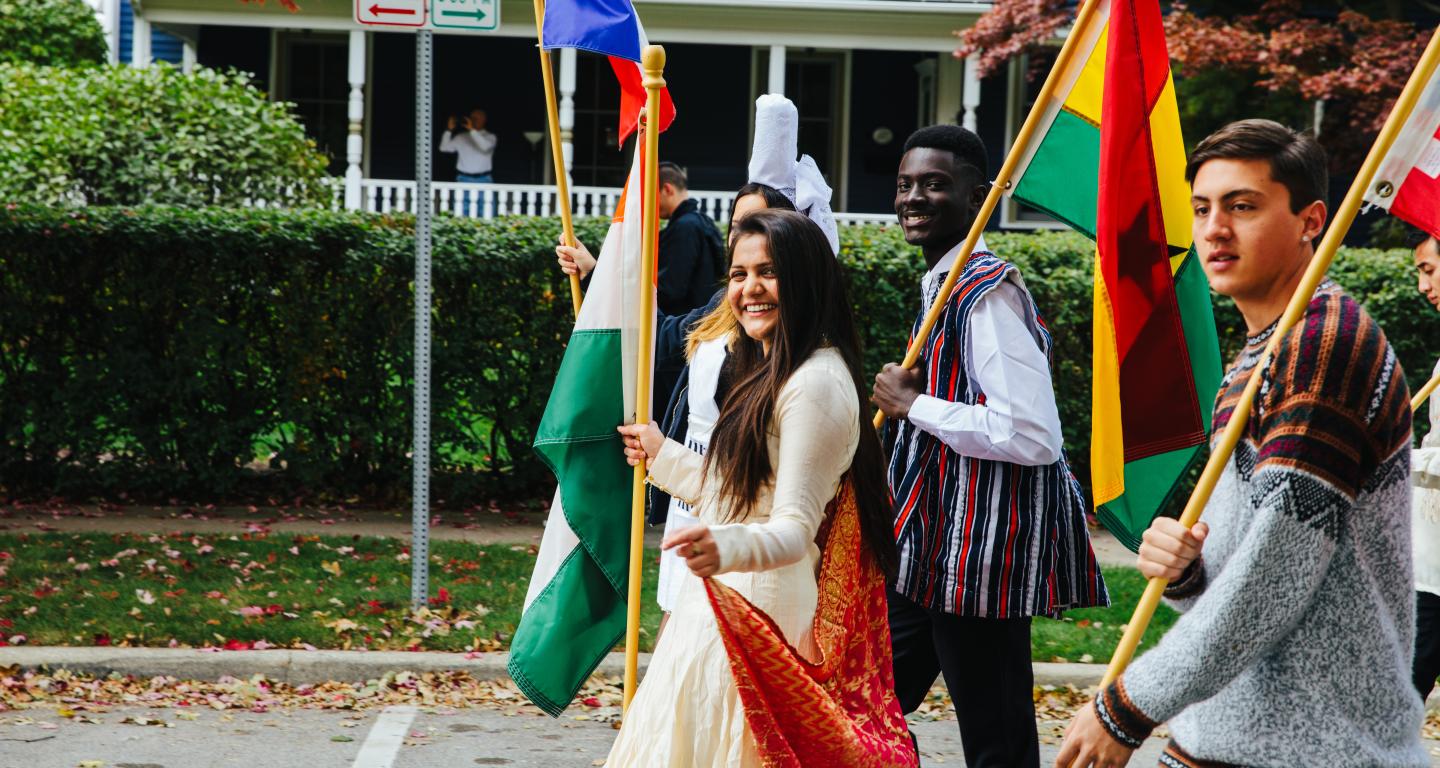 International Opportunities
At North Central, you'll have the chance to:
Spend one semester, a whole year, or D-Term studying at one of North Central's more than 50 partner universities in Europe, Asia, Latin America or Africa.
Select International Housing
Share your first-year on campus housing experience with other students from around the world. 
Choose from dozens of service missions to help bring relief to the less fortunate corners of the world.
Enjoy multinational friendships
Share the classroom with fellow students from diverse cultures expands your global horizons.
We take great pride in our international faculty. At North Central, you can choose to learn with professors from more than a dozen different countries.
Travel with your classmates and a favorite professor to intriguing destinations—China, Italy, Japan, Morocco and more. Get course credit while immersed in a different culture.
Create your own research project
If you've ever dreamed of exploring a favorite field of research, take the first step by applying for a Richter Grant. Maybe you prefer to combine your studies with humanitarian service? Apply for a Mironda Heston Scholarship for Public Service Grant.
Join the International Club
One of largest clubs on campus celebrates our cultural diversity. From the annual International Retreat to the International Roundtable Lunch, you'll share in North Central's global focus.
Learn a second (or third) language
In today's global economy, a second language earns you a career advantage while growing your understanding of the larger world. Choose from Spanish, German, French, Arabic, and Japanese.
Whether you help an international student feel at home or make a home for yourself across the seas, you'll develop a hands-on, face-to-face understanding of our interconnected world while getting a chance to serve those far removed from its comforts.
At home or abroad, you can expect the unexpected on the learning adventure of a lifetime.