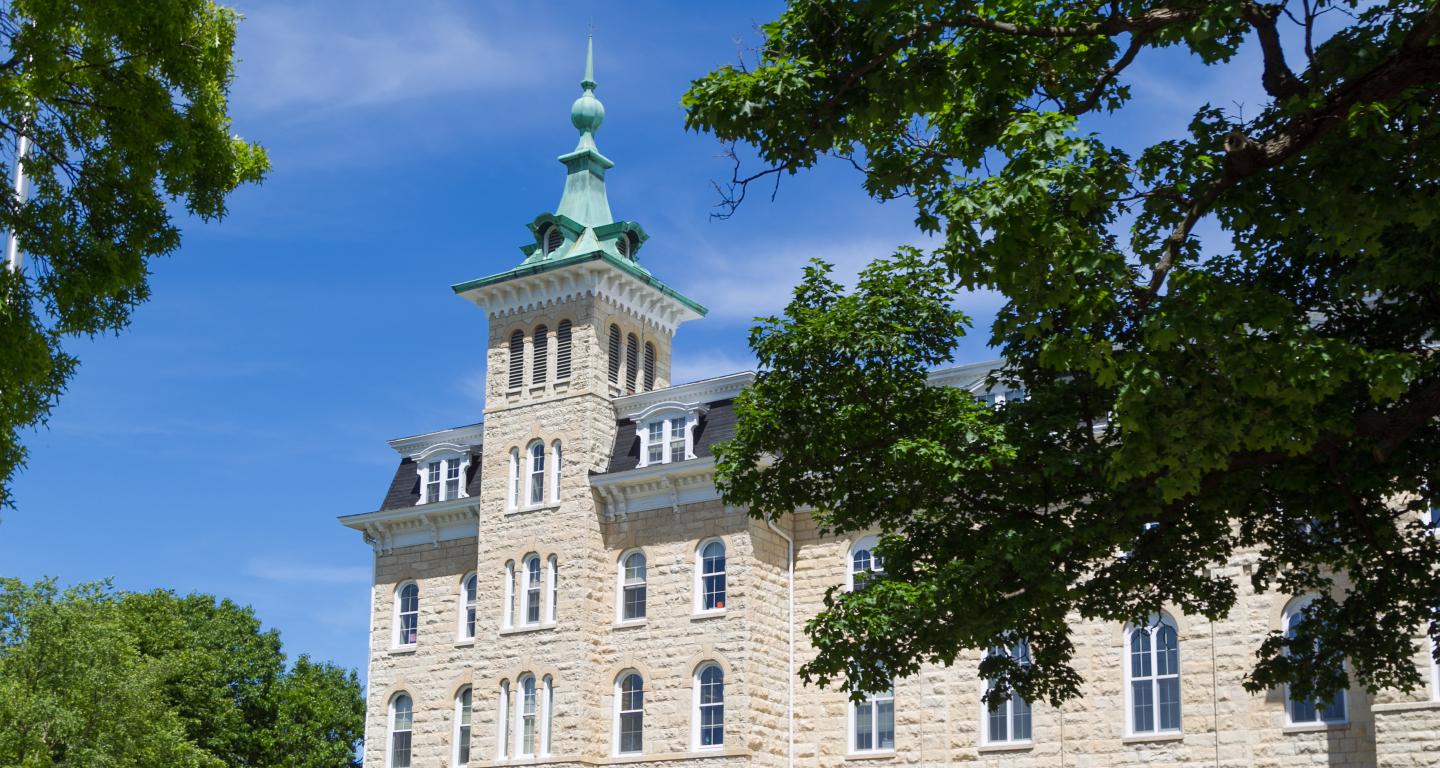 Media Releases
North Central College now among top 10 of "America's Best Colleges" in Midwest
Sep 12, 2017
North Central College now ranks in the top 10 in U.S. News & World Report's 2018 "Best Regional Universities" Midwest category.
U. S. News & World Report also ranked North Central at No. 8 in the "Best Colleges for Veterans" Midwest category. This is the 24th consecutive year U.S. News & World Report has ranked North Central among America's Best Colleges.
"North Central College has dramatically stepped forward as a vibrant, visible destination with first-class facilities for every program," said Dr. Troy D. Hammond, president of the College. "We're advancing our academic programs and drawing students and faculty from the Midwest and beyond to a campus that's filled with activity and opportunity."
The U.S. News & World Report rankings are the latest in a series of accolades for North Central. Forbes magazine ranked the College among America's Top Colleges for 2017, and The Princeton Review named the institution a Best Midwestern College in its annual survey of the nation's best colleges. North Central is also a 2017-2018 College of Distinction and ranked in Money Magazine's list of best colleges that combines educational quality, affordability and alumni success.
The College also has received numerous acknowledgements for its sustainability efforts. North Central's solar photovoltaic panels and energy storage system on its Residence Hall/Recreation Center is the second largest roof-mounted array of all four-year, private, liberal arts colleges with less than 5,000 students, according to AASHE Campus Solar Photovoltaic Installations Database. The College also is one of only two institutions in Illinois to join the Billion Dollar Green Challenge.
North Central is based in Naperville, a city ranked second among "Best Suburbs to Live in Illinois" from Niche.com. The town also earned a "AAA" bond rating by both Standard & Poor's Ratings Services and Moody's Investor Services.
In a "State of the College" address prior to the 2017-2018 academic term, Hammond noted the institution's record enrollment status and other "remarkable news" for the College.
"Our admission numbers are outstanding. Very few schools like us can report that their incoming class is at record levels," said Hammond. The number of Presidential Scholars and ACT scores increased, along with the number of international students and U.S. veterans enrolled at the College.
Significant highlights include:
• Dedication of the Dr. Myron Wentz Science Center, a premier state-of-the-art facility equipped to accommodate the most sophisticated hardware, software and sustainable technology. The dedication will take place Oct. 20 during the College's Homecoming.
• Acquisition of the Shimer Great Books Program and the rollout of new academic programs. These include a master's degree in occupational therapy and the pursuit of earning accreditation by the Association to Advance Collegiate Schools of Business.
• Renovation of the School of Business and Entrepreneurship and Goldspohn Hall are projects that mark one of the busiest and most aggressive periods of facility growth in the College's history.
• Compilation of athletic victories—four North Central teams went to NCAA post-season competition. The Cardinals added two team national championships, two individual national championships and four team conference titles.
• Student-athlete academic successes include the NCAA Division III National Scholar Team of the year for men's indoor track and field; an All-American award for women's cross country; and a seventh consecutive team academic award for men's soccer. Nine football players were inducted into the National Football Foundation's Hampshire Honor Society.
"At North Central College, we're thriving," said Hammond. "Our institution continues to be on an impressive trajectory as an institution on the move."