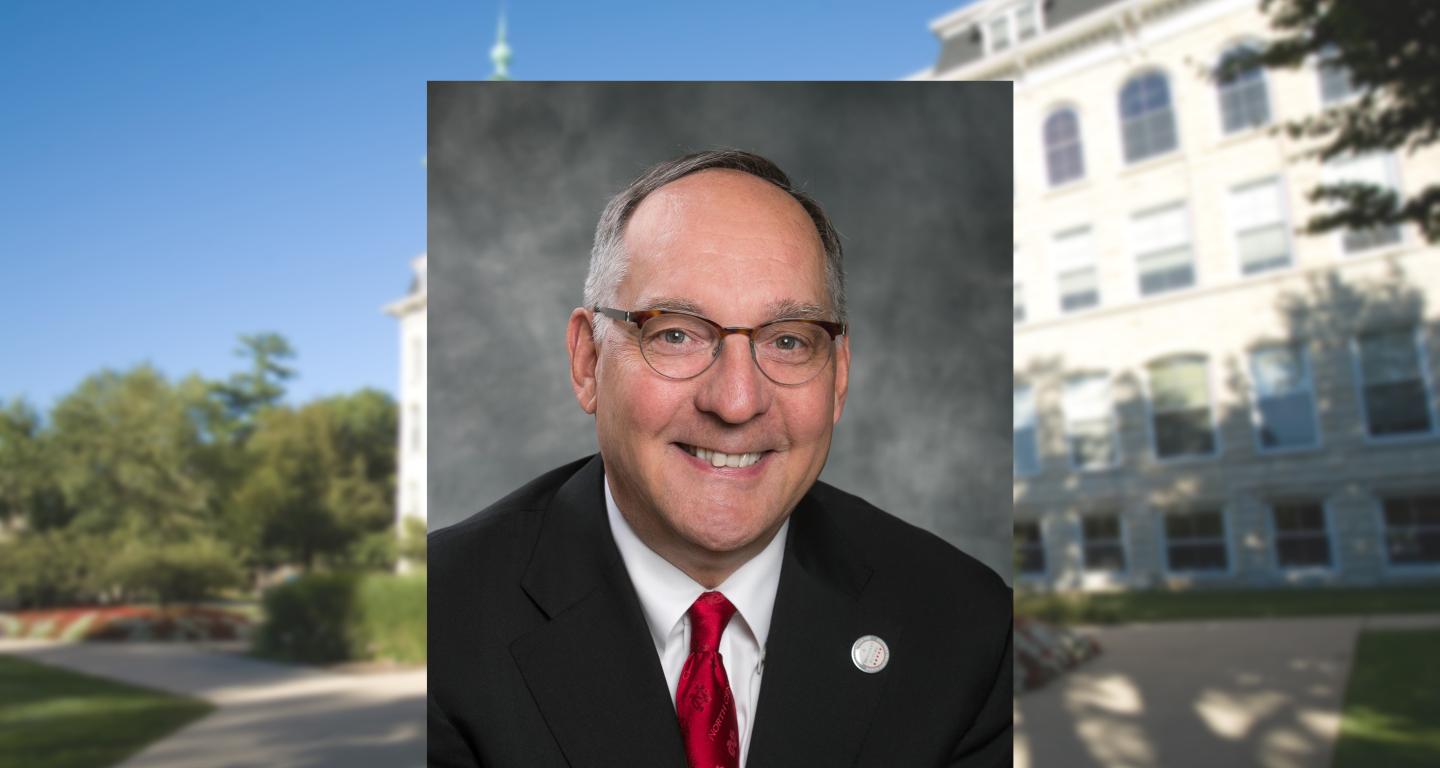 Media Releases
James A. McDermet named chair of North Central College's Board of Trustees
May 18, 2018
James A. McDermet M '92 has been named chair of North Central College's Board of Trustees.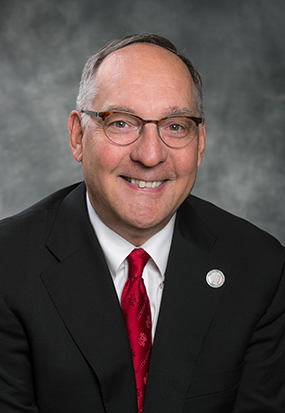 "As a proud alumnus and trustee over the past 10 years, I feel privileged to take over as chair of the North Central College Board of Trustees at such a pivotal time. I'm confident that the educational experience at North Central College is comparable to any of the finest liberal arts and sciences institutions in the country," said McDermet.
McDermet is the College's 27th board chair. He most recently served as vice chair of the board's academic affairs committee and previously as a member of the business affairs and audit committees. In 2017, he retired as senior vice president for Global and Americas Operations at Starbucks Corporation in Seattle.
In 1992, McDermet earned a master's degree in business administration from North Central College and received the College's prestigious Alumni Recognition Award in 2007, becoming the College's first master's degree recipient to receive the award.
While earning his M.B.A., McDermet worked as a regional vice president for Burger King in Chicago. He began his career there frying french fries, met his wife Nancy, and rose to a corporate position at Burger King's Miami headquarters. Eventually McDermet left Burger King to open a small chain of coffee shops in the Miami area, attributing his entrepreneurial spirit to Gary Ernst, professor emeritus of international business and marketing at North Central College.
McDermet's coffee venture, Java Centrale, ultimately led to a position as regional director at Starbucks in Seattle. Since joining the company in 2000, his 14-year tenure culminated in his role as senior vice president of Global Operations, where he led global operations strategy and standards for the Starbucks Enterprise.
McDermet also served as senior vice president and general manager of Seattle's Best Coffee, and division senior vice president of the Northeast Atlantic and North Central Divisions, where he was responsible for 3,000 company-operated stores and $3 billion in annual revenue. His rapid ascent through top-ranking positions at Starbucks has been attributed to his focus on sales, customer and employee satisfaction, building a pipeline of management talent and collaborative teamwork.
McDermet's business acumen and role on the College's Board of Trustees has afforded him an opportunity to work with students and faculty in supporting curriculum that impacts learning across all areas of study.
McDermet replaces Steven H. Hoeft '73, who has served as chair since 2009.
"I am grateful for Steve's tireless service," said Troy D. Hammond, president of North Central College. "Steve has provided critical leadership to the College during its Sesquicentennial celebration in 2011, the 2012 presidential search process, launch of the College's $150 million Brilliant Future Campaign, and the construction and opening of the Dr. Myron Wentz Science Center."
Hoeft will remain an active trustee and serve as ex-officio on the board's executive committee. He is head of the construction and real estate litigation group at the international law firm of McDermott Will & Emery LLP in Chicago. As one of Illinois' top lawyers, his practice is focused on construction, real estate, securities and commodities, product liability and intellectual property litigation.