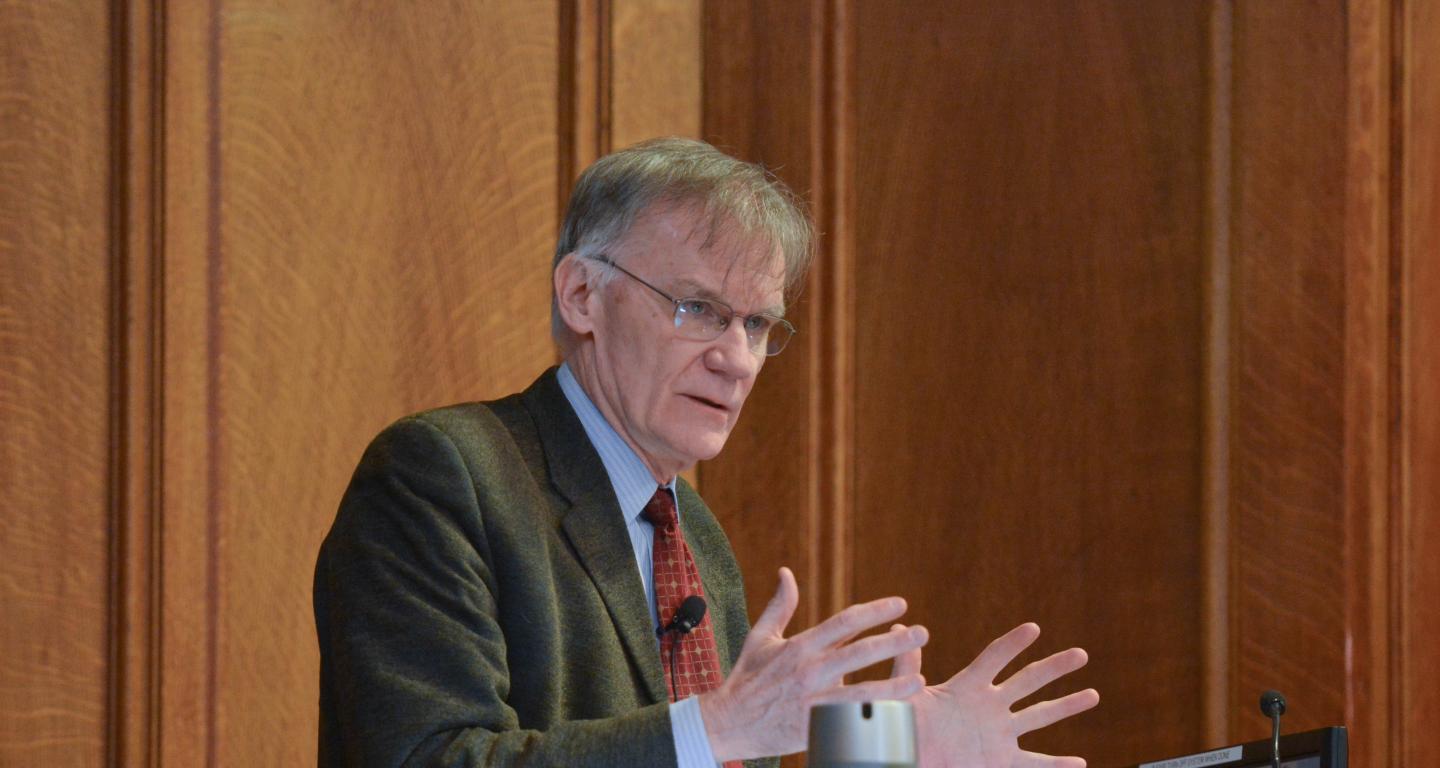 Media Releases
Pulitzer Prize winner to deliver Rall keynote
Apr 25, 2019
Annual symposium welcomes North Central students of all majors to present their research in a professional forum
Pulitzer Prize-winning author and historian David W. Blight will deliver the keynote address at North Central's 2019 Rall Symposium for Undergraduate Research on May 14, as part of the College Honors Day celebration. Blight is the Class of 1954 Professor of American History at Yale University, and director of Yale's Gilder Lehrman Center for the Study of Slavery, Resistance and Abolition. He was awarded a 2019 Pulitzer Prize for his biography on Frederick Douglass, "Frederick Douglass: Prophet of Freedom." The biography was named one of the 10 best books of 2018 by the New York Times, and won the 2019 Gilder Lehrman Lincoln Prize, awarded annually for a work that enhances the public's understanding of the Civil War era.
"As one of the nation's foremost scholars and historians, David Blight has a special talent not only for conducting important research, but sharing it in a way that resonates deeply with others, as evidenced by his recent Pulitzer Prize," said North Central College President Troy D. Hammond. "David is a wonderful example for the students who will present their research at the Rall Symposium. We're proud to welcome him back to North Central where he spent several of his formative years as an assistant professor of history in the 1980s."
Blight began his career as a high school teacher in his hometown of Flint, Mich., while completing his master's degree in American History at Michigan State University. He was an instructor and assistant professor at North Central College from 1982 to 1987, following the completion of his Ph.D. in American History at the University of Wisconsin-Madison. While at North Central, Blight's passion for teaching made him a favorite among students, and he was recognized with numerous faculty awards for his distinguished service.
From North Central, he became assistant professor of history and Afro-American studies at Harvard University. He has taught and lectured around the world, including as a Fulbright professor at the University of Munich in Germany and the William Pitt Professor of American History at Cambridge University in England.
Blight also authored "Race and Reunion: The Civil War in American Memory," which received eight book awards including the Bancroft Prize, the Abraham Lincoln Prize and the Frederick Douglass Prize. He served as president of the Society of American Historians from 2013-14.
North Central's Rall Symposium is free and open to the public. Blight's keynote address—"The Legacies of Frederick Douglass and the Struggle Against Slavery in Our Own Time"—begins at 8:30 a.m. on May 14 in the Wentz Concert Hall at the Fine Arts Center, 171 E. Chicago Ave. The all-day symposium welcomes students of all majors to present their work in a professional forum. Many symposium participants pursue internal grants for their projects, including the College's Richter Grant program.
The Rall Symposium is named for the late Joseph Rall, M.D., Ph.D., Class of 1940 at North Central and an internationally renowned scientist and administrator at the National Institutes of Health. For more information, visit northcentralcollege.edu/rall.