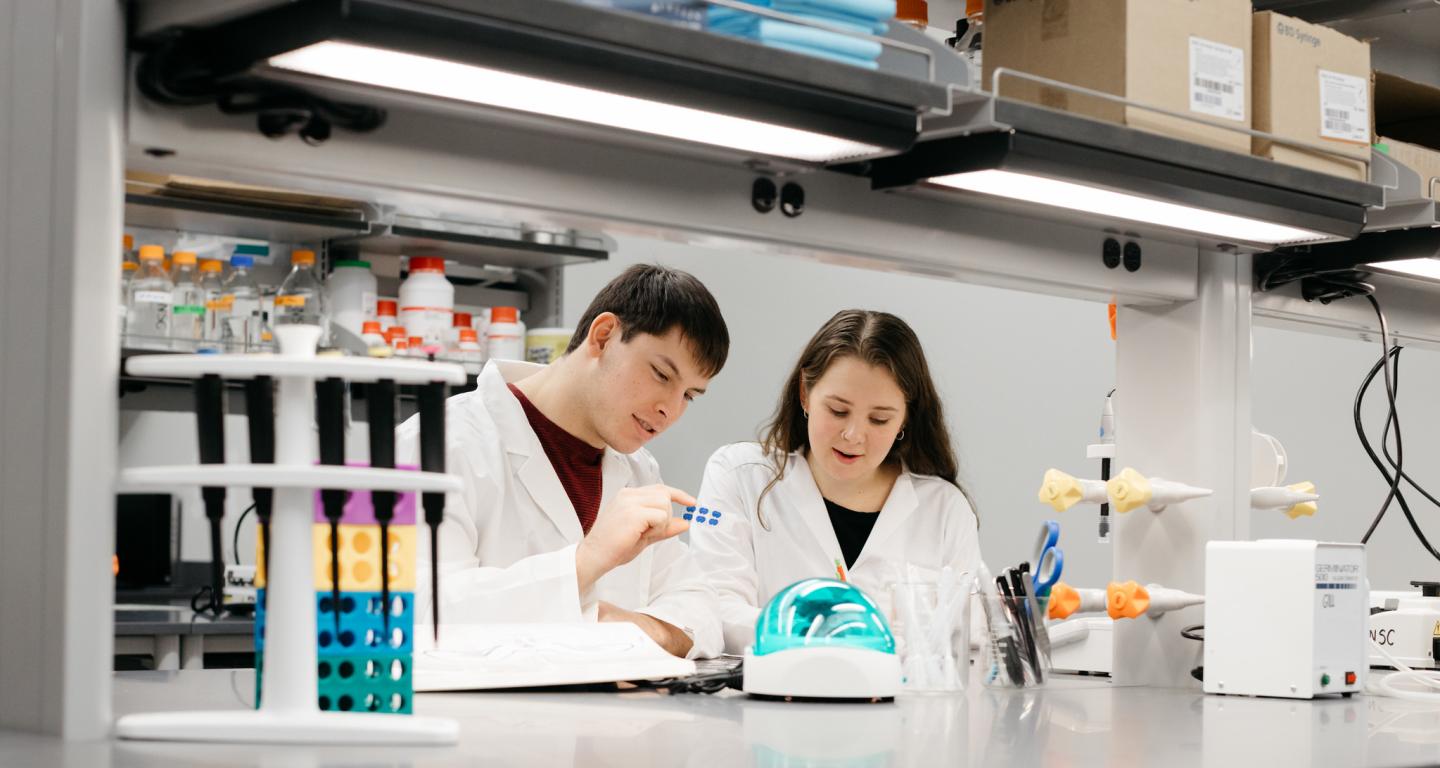 What Can You Do With a Bio Degree
---
Lauren Ford
Mar 30, 2020
What Can You Do with an Undergraduate Biology Degree?
As you probably know, biology is the study of life and living organisms. It's a broader field than many others, including other science and life sciences. (However, you may choose to specialize in biological sciences like evolutionary biology or environmental biology.)  
 
As a biology major, you'll master a wide range of subjects and develop highly marketable skills. As a result, you'll find that many career options – and not just biology careers – are open to you.  
What will you study?
Many think that biology and chemistry require the same curriculum, but pay attention to some differences between required courses for biology vs. chemistry. As a biology major, you may complete courses such as:
Animal behavior  
Biochemistry  
Cell structure and systems  
Chemical analysis  
Ecology  
Environmental biology  
Evolution  
General chemistry  
General physics  
Genetics  
Human anatomy  
Immunology  
Infectious disease  
Molecular biology  
Organic chemistry  
Physiology  
Vertebrate biology  
 
Your coursework will also include math and other science courses (chemistry, physics, etc.). 
But wait! That's not all. 
This variety in classes tends to keep things really interesting, intellectually speaking … but you'll also be challenged outside of the classroom. Your college or university biology program should incorporate plenty of hands-on experience in labs, fieldwork assignments, and internships. Be ready to wear a lab coat or hip waders at various times during your education! (If you prefer to study alone in your room, this may not be the major for you.)
 
Your hands-on experience will give you a great feel for what it's like to work in biology professionally. When you conduct your own research, you'll also show your professors – and future employers – that you think clearly, creatively, and independently; motivate yourself effectively; and work well as a member of a team (a skill that involves communication, delegation, and management). You'll also prove that you can assess and analyze data – which is vital to virtually every field.  Your career opportunities will be almost limitless.
 
Your four-year degree in biology will also prepare you well for graduate study – which is a good thing because many biology majors who want to pursue a research-based career path will need to continue their education beyond a bachelor of science. After you earn your undergraduate degree, you may choose to pursue an advanced degree program.  
 
So you've taken a course or two in biology, and maybe you've done some research. You already know you enjoy the subject. But you're wondering … What can you do with a biology degree?  
 
The real question is, What can't you do? 
Careers with a biology degree
What can a biology major do? Possible career opportunities that you could pursue with a biology degree include:
Biochemist  
Biological technician  
Biologist  
Biotechnologist  
Ecologist  
Environmental scientist  
Forensic scientist  
Genetic counselor  
Health communications specialist  
Health educator  
High school teacher (biology teacher or other)  
Laboratory technician  
Microbiologist  
Nature conservation officer  
Optometrist
Pharmaceutical / Medical product sales representative  
Pharmacologist  
Physician assistant or nurse practitioner  
Research scientist  
Science writer  
Veterinarian
Zoologist   
Other biology-related fields include agriculture, food processing, pharmaceutical manufacturing, health care, and research and development (also known as R&D). Learn more about pharmacist education requirements here.
 
Some career paths may surprise you. Biology majors often go on to hold very different job titles, such as attorney (especially patent, intellectual property, environmental and medical malpractice lawyers) or financial analyst.
 
Keep in mind that many of these jobs may require an advanced degree (not only an associate's degree or bachelor's degree, but also a master's degree, doctoral degree, professional degree, or medical school degree). If you're not interested in pursuing graduate school, you'll need to investigate the requirements of each career path. For example, if you're interested in public health and wondering, 'What is a public health degree?', understanding the requirements will help you to adequately pursue your career.
Salary
Biology majors appear to have a bright future in terms of both salary and job outlook. According to ZipRecruiter, the average salary for a biologist with a bachelor's of science in biology is $53,646. And Best Colleges reports that according to the U.S. Bureau of Labor Statistics, biology careers will continue to grow through 2026. Biology-related careers hold a great deal of promise.
 
If you think biology could be for you, consider North Central College. You'll learn what it's like to be a biologist in your first year by conducting research in its renowned Wentz Science Center. You'll also have the chance to present original research at the College's Rall Symposium for Undergraduate Research, apply for funded summer research, and work with a dedicated pre-health advisor if you're interested in a medical, dental, veterinary or allied-health career. Visit www.northcentralcollege.edu/program/biology for more information on how this program can help you exceed your expectations.
 
Lauren Ford works with North Central College's marketing and communications office. An award-winning writer, she also runs her own communications firm, serving a variety of not-for-profit organizations across the United States. She earned her bachelor's degree from Connecticut College and her master's from the University of Chicago.