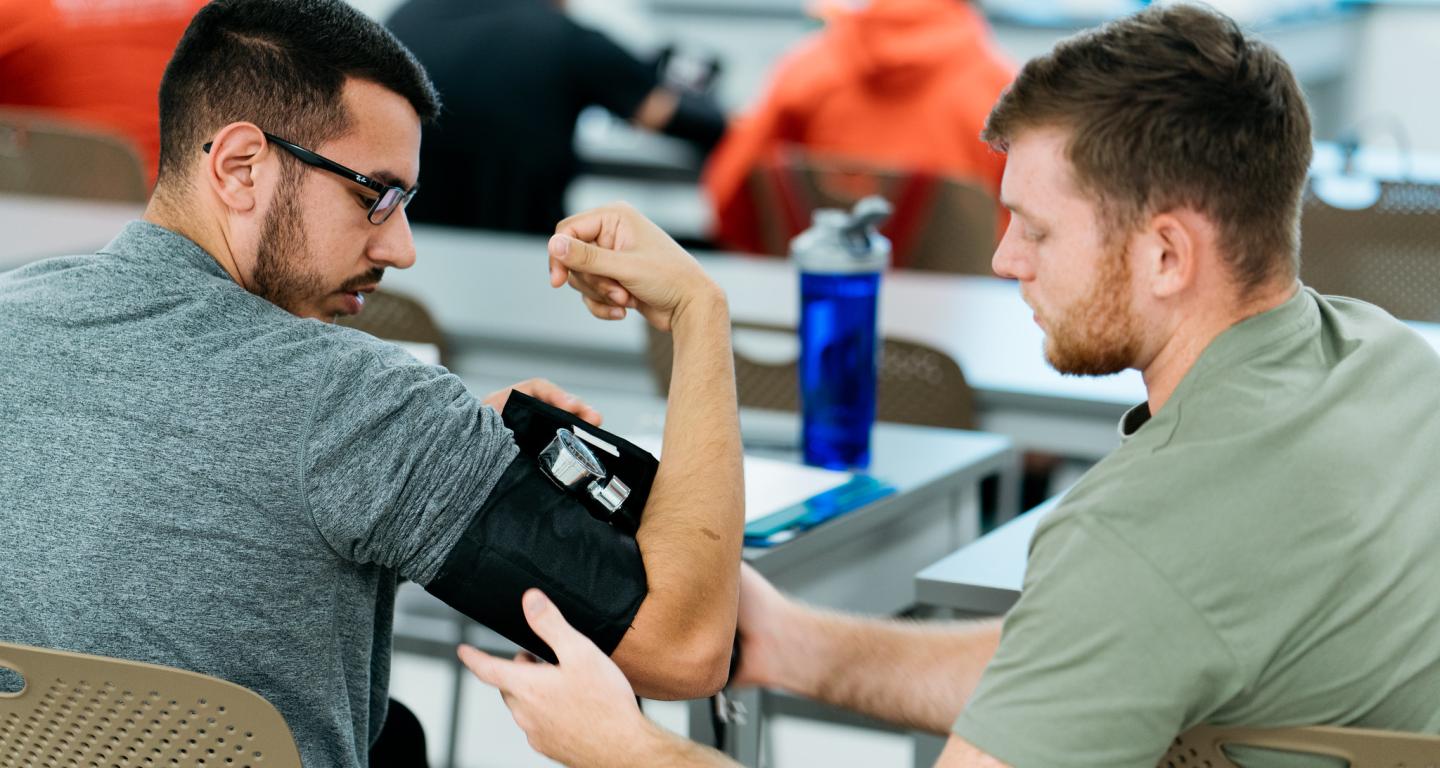 What is Public Health Degree Today?
Jul 07, 2020
Public Health Degrees: What Is their Purpose?
If you turn on the news today, you'll find that public health issues are continually in the headlines. From the spread of infectious diseases like the flu or coronavirus, to the cost of health care and prescription drugs, it's no wonder that health-related careers are top of mind, and as a result, a popular and growing career field. But does a career in public health look like, what type of public health degree do you need, and is it the field right for you? Let's find out.
First, let's start with a definition. The Centers for Disease Control and Prevention defines public health as, "the science of protecting and improving the health of families and communities through the promotion of healthy lifestyles, research for disease and injury prevention and detection, and control of infectious diseases."
Public health professionals focus on a broad spectrum of health-related issues. And while you don't need a medical degree to pursue a career in public health, you do need an undergraduate and/or graduate degree. There are a variety of community health education options available to help you begin your career. One of the most appealing things about a career in public health is the wide range of career fields you can choose to pursue. At the most basic level, public health professionals promote healthy lifestyles and health-promoting behaviors as a means of prevention for sickness, injury and disease.This work can be done on a local level, either by working in small rural towns or large urban communities, or globally, by focusing on global health-related issues such as disease control or environmental health hazards.
Tackling public health issues
If you're considering a career in public health, you might start by thinking about the type of impact you want to have by first: identifying the area of public health you'd like to focus on; and second: identifying the population of people you'd like to work with. As mentioned, health-related careers are rich with variety, from local to global, to preventative and treatment focused, so you should start by trying to narrow down your focus.
Areas of focus include, but are certainly not limited to:
Global health and epidemics

Environmental health

Nutrition and obesity

Natural disasters and emergency services

Health disparities

Health care and health services

Community health and well-being
Populations include:
Individuals

Families

Women

Children

Aging populations

Rural and urban communities

Global populations

Animals
Diving into areas of study
Once you've figured out what area of public health you want to focus on and the populations you'd like to work with, it's time to choose your area of study. You can choose a public health program based on which field of health services you would like to go into. For example, if you're interested in pharmaceuticals, you can choose a program that fulfills pharmacist education requirements as well. 
But first, what type of degree do you need for a career in public health? As mentioned, you don't need to be a doctor to enjoy a successful career in this growing field, but education is key. Some schools and public health programs offer nontraditional degree programs, like certificate programs, online bachelor's degree programs, and executive programs. These public health programs are great if paired with a different undergraduate or graduate degree program. For example, a degree in biology, chemistry or pharmacology. So, if you're wondering, "What can you do with a biology degree?", public health is a career option available to you. 
Most public health careers require, at minimum, a bachelor's degree, such as a Bachelor of Science (BS) or Bachelor of Arts (BA) degree. Your undergraduate degree does not necessarily need to be in public health specifically; it can be in a related field such as health science, exercise science, environmental studies, biology, chemistry, anthropology, management and a host of other subjects. Though these fields are related, remember there are key differences between careers such as biology vs. chemistry. Understanding the differences between each field will help you to move forward in your own professional career. 
There is also the option to go beyond your bachelor's degree and pursue a master's degree. A master's degree program in public health is typically a professional, practice-based degree that a student chooses based on their future career plans. A master's degree is a must-have for some public health fields, such as occupational therapy and epidemiology, among others.
Individuals who pursue their doctorate degree in public health are typically professionals interested in starting a career as a health educator or researcher. These advanced graduate programs and concentrations include biostatistics, chronic disease epidemiology, and environmental health and health policy.
We've touched on a few of these above, but as you consider areas of study within the public health field, popular areas of study include:
Biostatistics and health informatics

Community health

Epidemiology and research

Emergency management

Environmental health

Global health

Health care and health policy

Maternal and child health

Medical practice

Mental health

Minority health and health disparities

Public health education

Public policy and administration

Social science and behavioral science

Veterinary public health
Pursuing a public health career
With your degree in hand, it's time to embark on your public health career. As mentioned, your chosen field of study often sets the course for your career, especially if you pursue a graduate degree in the field.
One of the most rewarding aspects of a career in public health is the impact that you can have on the public good. For example, according to the Centers for Disease Control and Prevention (CDC), thanks to unprecedented improvements in various areas of public health during the 20th century, life expectancy among U.S. residents increased by 62 percent, from 47.3 years in 1900 to 76.8 years in 2000. These landmark achievements in public health included:
Vaccine development

Prevention and control of infectious diseases

Tobacco control

Maternal and infant health

Motor vehicle safety

Occupational health and safety

Childhood lead poisoning prevention
In addition, the public health field is expected to continue to grow. The U.S. Bureau of Labor Statistics projects that employment in healthcare occupations will grow 14 percent between 2018 and 2028, a considerably higher rate than the overall average, while adding about 1.9 million new jobs. The projected growth is due to an aging population, which will lead to a greater demand for healthcare-related services.
Some of the most popular career choices in public health include:
Dietician and nutritionist

Emergency management specialist

Environmental scientist

Epidemiologist

Health educator

Community health worker

Microbiologist

Occupational health and safety specialist

Public health nurse

Social and community service manager
This is far from a comprehensive list, as the opportunities to enjoy a successful career in public health continue to grow and evolve with the needs of different communities and individuals.
Get on track to a public health career at North Central College
North Central College offers numerous paths to an exciting career in public health. Within the College's School of Education & Health Sciences, the kinesiology department offers a health science program. With an undergraduate degree in health science, full-time students will be prepared to succeed as public and community health workers, as well as clinical professionals focused in nursing, physical therapy, and occupational therapy.
North Central also offers an accredited master of occupational therapy degree program and a dual admission bachelor's/master of occupational therapy degree program for undergraduate students taught by experienced public health educators.
Jeremy Borling is the director of communication at North Central College. He has spent his more than 15-year career in communications working in the fields of higher education and financial services. He has a BA degree in journalism from North Central College, and a MS degree in communication from Boston University.