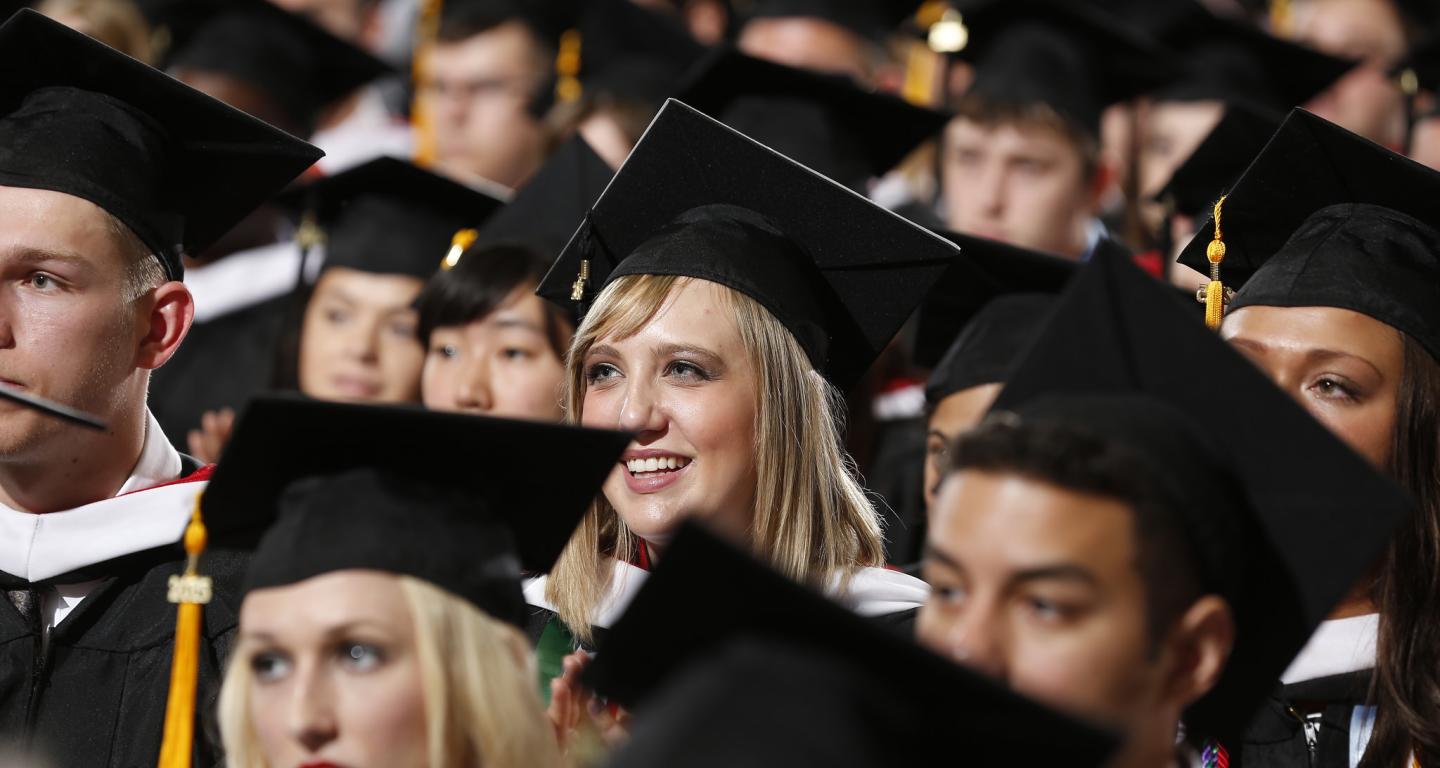 Advice for High School Seniors: Keep your head up! 5 tips for the Class of 2021 during COVID-19
Jun 18, 2021
So you graduated from high school during the pandemic ... now what?
You made it through a senior year that was (ahem) unique. The pandemic made for a final year that looked much different than the one you may have imagined as a kid. Everything--from senior prom to your high school graduation ceremony, senioritis to a (nonexistent) senior trip, extracurricular activities to "good" grades … all meant something new in 2020 and 2021.
But you made it through the school year. Congratulations!
Next up: Figuring out how to handle a summer filled with even more uncertainty than usual. Don't worry; you got this. As a high school graduate, there are several ways you can equip yourself for whatever life throws at you. So, here's a list of advice for high school graduates of 2021.
#1) Make a plan for the next few months.
Learning how to prioritize is one of the most important skills you need to have, whether you plan to go to college or carve out a career for yourself. This will help you see what needs to be done and create a plan to finish it.
If you are in the market for a part-time summer gig or a full-time permanent position? Now more than ever, looking for work carries the potential for stress. Indeed reports that in its survey of more than 1,000 recent grads, "54% said the coronavirus' impact on the labor market has made them feel less confident in finding work after they graduate."
But there are still jobs to be had during COVID-19. Job-hungry industries, according to Forbes, include pharmacies, telework (like Zoom and Slack), grocery stores, and tech support. Here are a few more tips on finding a job during a global pandemic.
Even if you don't find work, you can use the next few months to build your skills and expand your network in other ways as you prepare for college or your career path post-COVID-19. Consider taking a free college-level course through Coursera, MIT's open courseware, or Yale's open courses. Teach yourself a new language with Duolingo, also free. Or volunteer in a field that you care about. (This is especially important now, since many nonprofit sectors rely on older volunteers who are self-isolating because of their vulnerability to COVID.)
#2) If you're planning to attend college in the fall–or later–stay on top of things.  
If you plan to start your freshman year this fall (assuming your college is open), be sure to check your email every day. Most higher education institutions communicate a lot with students these days, trying to keep them up-to-date on developments related to re-opening and college admission deadlines for the incoming freshmen. You don't want to miss any critical information. Also, if your financial circumstances have changed due to COVID, be sure to reach out to your school's financial aid office to ask about any additional scholarship or other aid opportunities.
If you're taking a gap year but are planning to start your college degree in the near future (or if you're currently a high school junior), now can be a good time to start identifying your prospective colleges – from dream schools to safeties. (Yep, there are ways to pick a school even when you can't swing a college campus visit. Learn about the college admission process and get started on your college application (and college essay or essays) to the extent that's possible. And don't forget about your high school guidance counselor – even if you've graduated, he or she may be available to answer questions over the summer about the college application process.
#3) Stay connected--with your high school friends and loved ones, but not too much with news and negativity in general.
Obviously, this may take a different form than it used to. If you're able to get together safely while adhering to the guidelines recommended by the CDC and your state, then do it! After so much time in self-isolation, human contact could do as much good as anything else.
If you cannot gather safely, connect online through FaceTime or Zoom, play games online together, or "meet" for coffee and an old-school phone call.
If you're planning to become a college student in the fall, ask your institution how you can connect with your future classmates. Many colleges and universities, like North Central College, many colleges and universities are creating online opportunities for future students through virtual admitted student days and special student-based social media groups.
To limit news intake and negativity is especially difficult when our phones seem all too happy to offer up the worst of the worst 24/7. But limiting the bad vibes coming at you can make a tremendous difference to your state of mind. Consider imposing a social media limit on yourself, pledging to read it only during certain limited times during the day.
#4) Take care of your body and your mind.
We all know how important this is. It's so critical, it's worth repeating:
Exercise. Consider the life you want for yourself. If you want to stay in shape for the day when you can rejoin team sports, then craft a weight and cardio routine. (Find them online or email your future or former coach or phys ed teacher for advice.) If you want to soothe your mind and body, consider yoga. North Central College offers free access to at-home exercises, workouts and health and fitness tips  – even if you're not connected with the college. (Follow Cardinal Fit on Instagram @ncc cardinalfit.)
Eat healthy foods, but don't obsess about the number on the scale. It's natural for body weight to fluctuate, especially during stressful times. Focus on taking care of yourself and giving yourself the fuel you need. Look for a partner that will help you stay on track, whether it's for your workouts, assignments, to-do list, or even your sleeping schedule. Having a partner will help you with stress management.
As a young person, it is important to get plenty of sleep. Aim for eight hours per night. Try to go to bed and wake up at roughly the same time each day; that can make both falling asleep and waking up easier. Consider creating an evening routine that you'll look forward to – maybe close out your day with a few minutes of Animal Crossing, a couple of chapters of a favorite book, or a goodnight call with a close friend.
#5) Give yourself a break.
It's natural to feel bad sometimes. Your feelings are valid, and it's important to recognize them … even when you know that other people may be suffering more than you.
But if you feel your emotions spiraling downward – or if you lose interest in your favorite activities for more than a day or two – don't hesitate to reach out for help. Talk with a trusted friend or relative or connect with a counselor or therapist (if you don't have one, ask for recommendations from your doctor.)
While you're at it, try to give others a break too. None of us are at our best during times of stress and anxiety.
There will always be some kind of stressor to deal with, even after finding a vaccine for COVID-19. But you can handle it. You've made it this far, and that's a huge accomplishment.
And now, when Uncle Bob tells you that story about walking 10 miles to school, uphill both ways … you'll have the perfect comeback: "I was in high school during COVID-19."
If you're looking for a college that understands and cares about its students, consider North Central College. With more than 65 programs and a top 10 ranking among America's best colleges in the Midwest (according to US News & World Report), it's a great place to learn how to exceed your personal best.
Lauren Ford works with North Central College's marketing and communications office. An award-winning writer, she also runs her own communications firm, which serves a variety of not-for-profit organizations across the United States. She earned her bachelor's degree from Connecticut College and her master's from the University of Chicago.
Sources
https://www.usnews.com/best-colleges/north-central-college-1734/overall-rankings
https://www.indeed.com/career-advice/finding-a-job/new-graduates-entering-covid-19-workforce