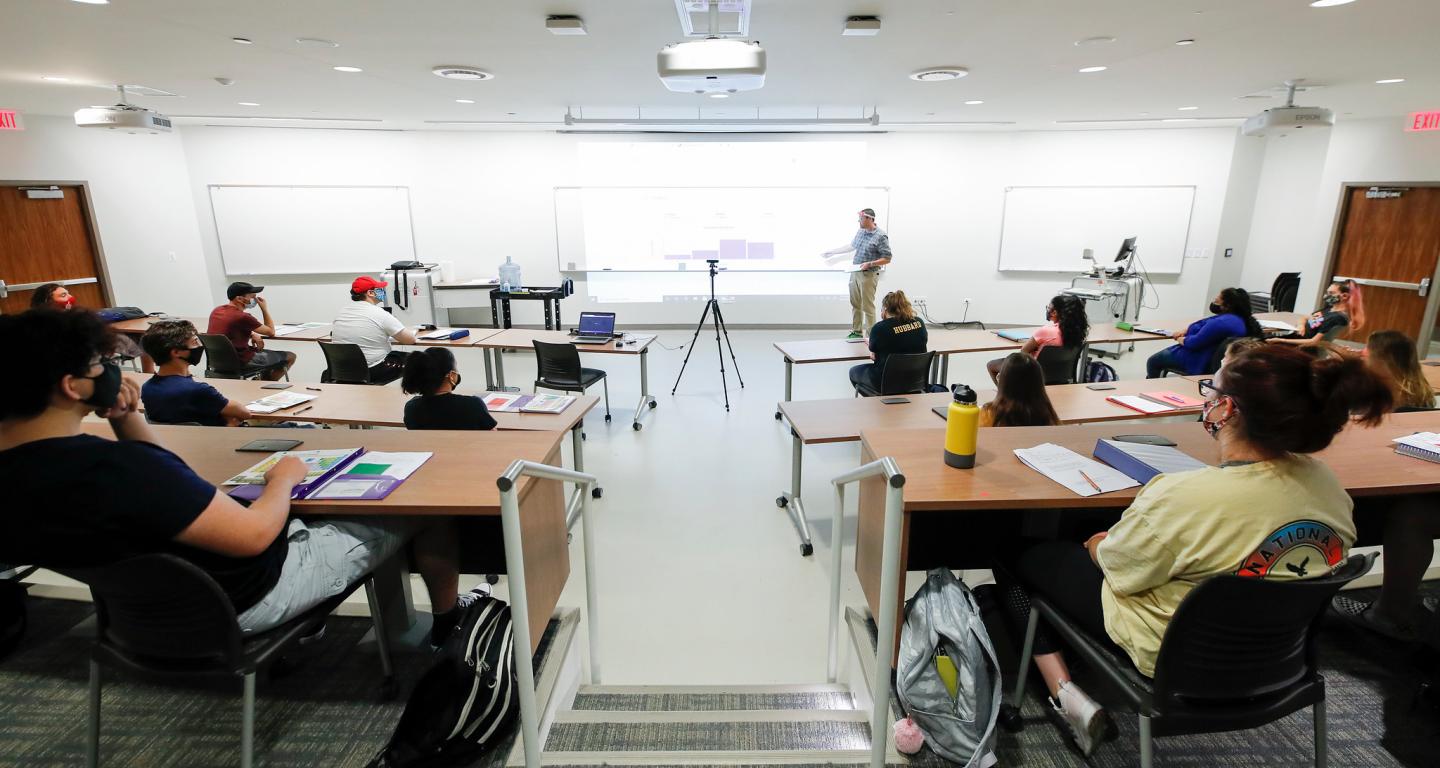 Easy Guide to Transferring Colleges
Nov 30, 2020
Transferring Colleges: Your Step by Step Guide
Transferring colleges can be complicated. This article will outline some ways that a college student can make the transition as easy as possible. Learn more about the timeline, cost, due dates and transferring credits.
How To Figure Out If You Should Transfer Colleges
Should I transfer colleges? That is the question. For some, the answer may be crystal clear. For others, not so much. While the decision to transfer is challenging, it is a crucial one to make. Read on to find out which critical signs students should watch for before beginning their online college application to know if they should transfer. We also give insight into the financial aid process and provide tips for success.
Don't Settle
The first and most crucial sign students should look for is if they often feel unhappy with their current school choice. Whether this sentiment stems from the college student dreading class, having trouble connecting with other individuals on campus or simply not feeling satisfied with their decision, they should begin to weigh if transferring would be the best choice for them.
McKenna Herbst,​ assistant director of transfer admission at North Central College, knows a thing or two regarding transferring schools. As a transfer student herself that looked at a multitude of transfer destinations, her advice is, "Don't settle. College is only a short few years of your life, so transfer to the school that checks the most boxes of your wants/needs. Don't choose the school that you'll "get through" to obtain your degree; choose the one that you'll want to stay at longer even after you graduate simply because you absolutely love it.
"During the transfer process, it can be easy to get buried in comparing costs or getting transfer credits accepted, but also prioritize how the school makes you feel. Does the campus feel like home? Is it a welcoming community you can see yourself being a part of? Go where you'll feel valued as a transfer student and will have the best experience that you can look back on for decades to come."
In short, if there is any doubt of whether students should transfer, it is worth taking the time to investigate those feelings and seriously weigh the options.
Better Opportunities Are Elsewhere
In addition to students feeling unhappy with their choice of school, students should also watch for the feeling of dissatisfaction when it comes to what their college or university has to offer. For instance, if students go through a major change and their school does not have a strong program in their major of interest, they will likely not want to stay.
While enrolling in a great program is essential, students should also heavily weigh their college or university opportunities beyond the classroom. If a student majoring in Spanish does not have the option to participate in an education abroad program, that may be a dealbreaker. In the end, students want to attend a school where they will receive the best opportunities for themselves and their career paths.
Tuition Becomes Too Expensive
When it comes to tuition, prices can become steep. Whether students feel they are paying too much for their education or their family's financial circumstances have changed, switching to a less expensive option can be more beneficial and provide peace of mind.
No matter the reason behind wanting to transfer, it is vital to research the process and potential colleges and universities. Whether students register for an on-campus visit, speak with current students, sit in on a sample class, or a combination of all three, it is crucial to find a way to learn more to make sure you know which college or university is the right fit.
Financial Aid for Transfer Students: Everything You Need to Know
When researching the transfer process, one thing to keep in mind is your desired college's financial aid for transfer students. In many cases, colleges and universities have grants, scholarships and other aid available for transfer applicants. One method for finding out more information is to ask schools about their financial aid opportunities and policies.
Even when students undergo transfer, the applicants still have access to and are eligible to file for the FAFSA (Free Application for Federal Student Aid). As stated in the title, filling out the FAFSA is free ​and can be found at ​fafsa.ed.gov​. Having aid such as the FAFSA can be a tremendous help for students, and it is crucial not to put it off for later. If students file it early, they will have a better chance of receiving more federal or school financial aid.
As a transfer student looking at a multitude of colleges and universities, it is essential to note that the deadline for applying for aid can vary from each institution. To stay on top of the deadlines, advisors and admission counselors are here to help. Students are encouraged to communicate with them directly for specific questions or updates.
Transferring From a Community College to a Bachelors Program: Tips for Success
When a transferring community college student decides to make their big move, a common reason is that they began their educational journey at a two-year community college and want to receive a four-year degree.
To ensure the transfer process works correctly, students must plan for the transition in advance. Here are some useful tips to help students make the process of transferring from a community college to a bachelor's degree program as smooth as possible.
Plan Ahead
Students interested in transferring should begin the process as soon as they can. Setting up a time to visit and talking to knowledgeable individuals on campus can only help students figure out if they are moving in the right direction with a potential college or university.
By taking the plunge and not waiting, students can examine all the available options as transfer students. They can make better choices when to set themselves up for success in the rest of their academic journey and career path. While the process may feel long at some points, in the end, it is worth pushing yourself to give that extra effort to be certain the fit is just right.
Network with Advisors and Counselors
When transferring from a community college to a bachelor's program, transfer students must find a supportive community where everyone shares an interest in their success. Transfer students should feel comfortable and welcome while making their decisions.
Megan Costanzo, a transfer admission counselor at North Central College, provides her best tips for students interested in or looking to transfer. "My biggest suggestion for transfer students is to reach out to the transfer admission counselors. We have the ability to individualize the transfer search process to you, and we want to make sure you have all the information you need to feel as informed as possible to make the best next step for you. We are here to be a higher education resource and help you find your path to success," said Costanzo.
Advisors and admission counselors are there to help you find the best path for you. To best navigate the process, be sure to meet with them. Students might not gather all the information and resources they need to maximize their decision without a meeting.
Learn Which Classes Transfer
The beauty of community college course credit is that it can save students a lot of money. On the other side, knowing if and how many of those credits will transfer can be confusing. It is vital for students to get the most of their time and money to learn more about transfer credit and how it works.
First and foremost, what is transfer credit? As defined by ​Study.com, "transfer credit is the submission of prior learning (classes or credits) from one institution and acceptance for credit by another institution." Colleges and universities typically look at their courses to see if there are any that compare to the ones the student took at their community college.
With this in mind, the transfer credit that students receive can vary at each institution. Each college and university has its own rules for evaluating, accepting, and declining credits unless there is an articulation agreement. This agreement forms between two schools that explain how earned credits will transfer between the two schools. ​Without one, there are no set rules for colleges and universities to follow.
In addition to finding out if the potential school has partnerships, a great way for students to determine whether their credits will meet the college or university's transfer requirements is to speak or meet with an admissions advisor or transfer counselor. They have a wealth of information and are ready to provide answers to students. Another way to learn more about a college or university's transfer policy is to check their website. In most cases, schools offer a transfer guide and checklist. However, the best way is for students to begin this process before registering for classes at their community college. While there are select classes common among all schools and will most likely transfer, it never hurts to look ahead and be prepared for when the time comes.
Kara Kots ​​is the social media specialist at North Central College, where she contributes her writing, content and communication skills.