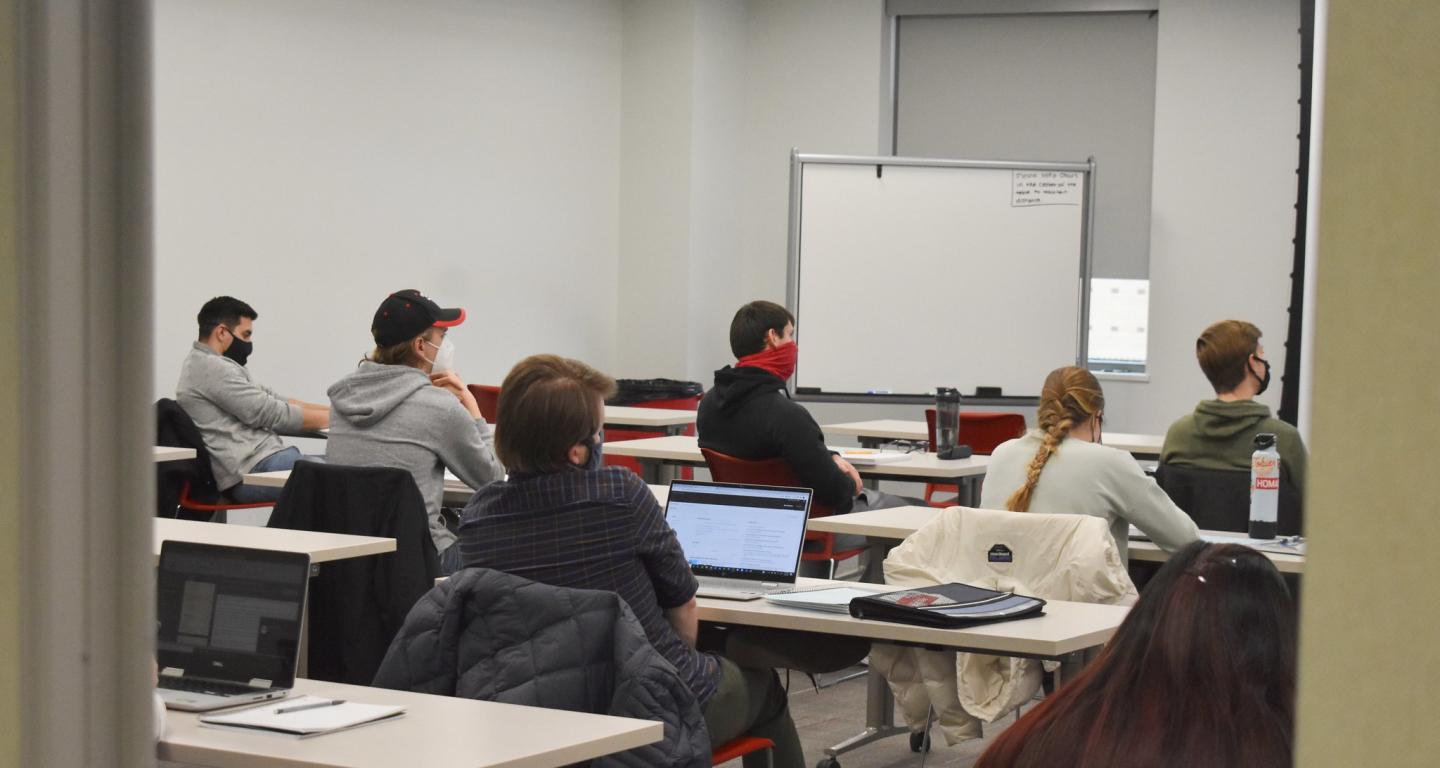 What is a Marketing Major?
Jan 26, 2021
What is a Marketing Major?
This article will discuss what a marketing major entails, what you will study, and several specializations you can take while getting your bachelor's degree.
In a world with countless innovative products, services and technologies, marketing is arguably more important today than ever before. Without it, businesses would not be able to showcase their offerings to attract and maintain customers. Playing a key role, marketing can create, challenge and shape new perspectives through informative, emotional and empowering messages. It can raise awareness, evoke action and even start movements.
However, before one can raise awareness or help start a movement, it is essential to know what marketing is and what to expect when majoring in it. If you are interested in becoming a marketing professional, read on to learn more about the marketing courses you will take, the skills you will acquire and the various marketing fields that are available to you.
What You Need to Know About Becoming a Marketing Major
According to ​U.S. News & World Report, "A marketing major studies the branding and promotion of products and services to the public, which is targeted through specific demographics." By understanding the market environment and consumer trends, businesses can accomplish their primary marketing goals, which are to satisfy consumers' needs and wants with a product or service, all while promoting their mission.
If you are wondering what you can do with a marketing major, know that there are many different avenues within this field. A marketing student will also receive the opportunity to explore other areas, such as advertising, sales management, communications, marketing research, public relations and much more. Students can learn about each step in marketing, from researching a target audience for the product or service to the final purchase by that target audience. By understanding the full process, students will become a well-rounded marketing professional.
Common Coursework for Marketing Majors
When it comes to marketing, most colleges and universities have various courses students can enroll in as it tends to be a widely favored and selected major. While specific course titles may vary from each college and university, they tend to provide the same or similar information students need to learn to enter the marketing field. Common coursework to receive a bachelor's degree in marketing can include:
Business and Economics Statistics
Business Law and Ethics
Business Strategy
Consumer Behavior
Corporate Finance
Digital Marketing
Financial Accounting
Managerial Accounting
Marketing Management
Marketing Research
Principles of Macroeconomics
Principles of Marketing
Principles of Microeconomics
These courses help students learn more about marketing as a whole and the various aspects of it. From consumer behavior to marketing research, each course focuses on a different area of marketing that students can specialize in or enter. After each course, students not only develop new knowledge and skills but also see where their real interests lie. For instance, students who especially enjoyed consumer behavior might look for a job as a consumer insight analyst that researches and collects data to help businesses better understand their customers. Additionally, if students appreciated digital marketing, they could find a job as a digital marketing or social media strategist to leverage digital channels in order to connect with current and prospective customers.
Different Kinds Of Marketing Degrees
One of the many advantages of pursuing an undergraduate degree in marketing is the number of fields you can enter. Whatever your passion or skill set, there is a place for you. Speaking to some of the many opportunities available for those with a marketing degree is ​Richard Fobes, an adjunct assistant professor of marketing at ​North Central College​. ​​"The key job areas where a marketing degree is most useful are advertising, public relations, sports sponsorship and event marketing, consumer research, digital marketing and media management," said Fobes. "Other job opportunities might even include art directing, graphic arts and creative writing."
Whether you decide to make a job shift or are want to explore another area of interest, a marketing degree allows you to do both. With a diverse curriculum, marketing prepares you to enter a number of fields. It not only prepares you to work in various fields but various work environments as well. With a degree in marketing, you can choose to work at an advertising or promotion agency of any scale, a public relations firm, a consumer research company and much more. Additionally, no matter where you live, there is likely to be a company or business looking to fill a marketing position.
Is It Right for You?
When it comes to knowing if a specific degree is right for you, it often takes time and deliberation. Marketing tends to call for individuals equipped with strong creativity, communication, critical thinking and analytical skills. Having a robust knowledge of media trends is a great asset to have, as well. Overall, this major is for any student who is interested in leveraging their knowledge when working with different businesses and their products or services. However, if there are any questions about if marketing is right for you, follow the tips below.
Reflect on Your Interests and Passions
Marketing appeals to many as it welcomes individuals with a variety of interests, talents and skills. With both a creative and analytical side, students can find their niche, helping them better envision themselves working in the field. Whether you are passionate about art and design and bringing a client's vision to life or are more data-driven and enjoy evaluating and measuring insights, there is a place for you in the field of marketing.
Meet with a Professor
Another great way to see if a marketing degree would put you on the right path to reach your career goals is to meet with a marketing professor. By engaging in a conversation with a professor from your desired college or university, you will not only form a valuable connection but have the opportunity to hear more about their experiences in the field and potentially receive their guidance and advice.
Attend a Sample Class
Another great way to see if marketing is right for you, is to try to immerse yourself in the environment. Many times, colleges and universities have the option for prospective students to sit in a sample class. By doing this, you have the opportunity to be present in an actual class and see if you enjoy the experience. If your experience is a positive one, and there is a desire to continue to learn more about marketing afterward, then that is a good sign to continue.
Speak with a Current Marketing Major
Speaking with a current marketing student at your desired college or university is also an excellent way to learn more about earning a marketing degree. Topics to talk about may include what the coursework is like, who the professors are and what opportunities are available within the department. You can often speak one on one with a current student at an on-campus or virtual visit day or information session.
Research Online
Lastly, taking the time to research on your own is a great way to learn more about if a degree in marketing is right for you. Whether that is taking a look at a college or university's website or reading an online blog, there are plenty of ways to dig deep and make a final decision.
If you think marketing could be for you, consider North Central College. Learn from full-time faculty, gain insight on best practices in marketing and receive hands-on experience with real-world projects, like creating marketing campaigns and conducting market research. Visit their web page ​for more information.
Kara Kots​​ is a social media specialist at North Central College, where she contributes her writing, content and communication skills.