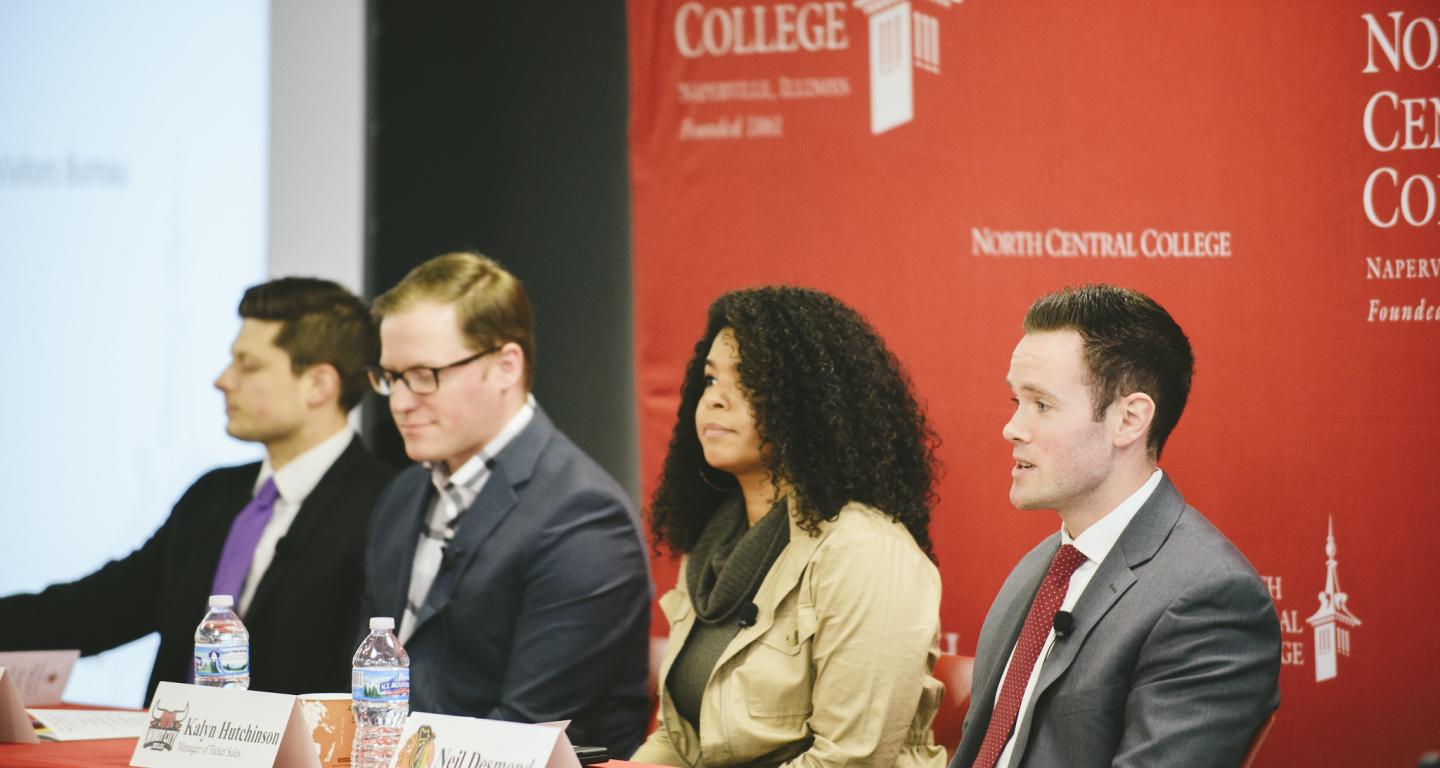 What is Human Resource Management?
Reviewed by Jacob Imm
May 26, 2021
What is Human Resource Management?
Every employee deserves a safe and rewarding work environment. If you agree with this statement—and you probably do—you just discovered an appreciation for the field of human resource management (HRM).
The importance of human resource management can be seen when looking at any successful company. No matter what industry you're in, the human resources (HR) department will play a role in the safety, productivity, and motivation of your team.
Having an HR department is only half the battle, however. The way HR is managed is a crucial facet of any company's success.
If you're interested in pursuing this important work, read on for everything you need to know about HR management.
What Does a Human Resource Manager Do?
So, what does a human resource manager do? Well, a lot of things.
HR professionals are in charge of overseeing, implementing, and updating a number of functions related to a company's employees. Daily duties of an HR manager may include:
Recruitment – HR managers are often responsible for recruiting potential employees. This may involve visiting colleges, setting up career fairs, or posting job listings online.
Hiring – Once new employees have been recruited, HR is also in charge of hiring them. The hiring process will include conducting interviews, reading resumes, negotiating compensation packages, and supervising trial periods.
Training – After the hiring process is complete, HR managers go on to train new employees. Whether this is done in person or through online training modules, human resource managers help teach new employees company policies and practices.
Evaluation – Some HR managers are in charge of evaluating employee performance. This duty may include communicating goals, boosting productivity, and creating an organized evaluation system.
Problem-solving – A major role that HR plays within a business is problem-solving. Whether this means listening to employee concerns, maintaining positive employee relations between staff and company leadership, or reducing the company's risk of legal issues—HR is all about avoiding workplace disputes, and then helping resolve disputes as they arise.
How Do You Become a Human Resource Manager?
In order to get a position as  a human resource manager, you'll need some specific qualifications related to education, experience, training, and certifications. An HR leader needs to be able to demonstrate that they've put in enough time, energy and training to run  the HR department.
Before you set off on  this career path, here's what you need to know about what companies require from an HR manager:
Education Requirements
What degree is needed to be a human resource manager? Employers will typically look for a bachelor's degree when hiring potential HR professionals for their company, but higher-level management positions often require a master's degree. Many institutions, like North Central College's human resource program, offer human resource management programs in their undergraduate and master's offerings.
Coursework for this degree will surround:
Business Law and Ethics – Courses in these areas teach future HR managers the legal aspects of business and commerce. For HR managers who specialize in risk reduction and lawsuits, the information taught in a business law class will be crucial.
Financial Accounting – In financial accounting, students will learn the common procedures that businesses use to handle their assets, liabilities, and taxes.
Business and Economic Statistics – Statistics play an important role in understanding business practices. A business and economic statistics class will teach students about analytical reasoning and economic risks reduction.
Micro and Macroeconomics – Microeconomics will teach HRM majors the importance of employee and consumer welfare. A macroeconomics course, on the other hand, will discuss the broader theories and principles related to corporate income.
Principles of Marketing – In courses on the principles of marketing, HRM majors learn strategies and ethics related to modern-day marketing. These courses are designed to give future HR managers a thorough knowledge of branding and corporate image, which they will later be in charge of upholding.
Training and Development – A very important aspect of HR management is employee training. A training and development class will focus on various teaching techniques and theories of learning related to the professional world.
Staffing and Employment Law – Hiring new employees is a big part of the human resource department. Therefore, staffing and employment law courses will teach future HR managers the importance of proper hiring practices and the legal concepts surrounding them.
Experience
Human resource managers work as leaders within their departments. If you want to pursue this advanced career path, you'll need to gain some entry-level experience in the field. Lower level HR positions that qualify as appropriate experience may include:
HR Specialist – The title of HR specialist refers to any mid-level position that covers a human resource responsibility. These specialties may include screening and interviewing potential hires and managing employee relations. An HR specialist may stick to one area of the department, or function more as an HR generalist and perform a wider scope of tasks.
Recruitment Specialist – Recruitment specialists focus on finding new employees for the company. Duties for this position include posting job listings, reviewing applications, and negotiating with candidates.
Training and Development Specialist – As a training and development specialist, your main duties will revolve around overseeing and improving training procedures for new and existing employees. These teaching sessions may be career-related, or focus on employee well-being—such as diversity and Title IX training.
Employment Specialist – Employment specialists differ from recruiters. As an employment specialist, you'll spend the majority of your day matching candidates to specific jobs. This is an important HR role that companies will utilize when they need to fill a unique position—often one that's higher-ranking.
Human Resource Coordinator – HR coordinators work directly under HR managers, helping to schedule and facilitate programs within the department. Coordinators speak directly with employees about workplace issues, schedule meetings and conferences, and find ways to improve HR practices.
Within the department, human resource professionals have plenty of options in terms of gaining experience.
The bottom line is: in order to earn the title of HR manager, you'll need to work your way up. Many of the certifications HR managers earn also require a minimum of one year in the field, but more on that later.
Training
Every company has its own training procedures for employees, but HR managers generally learn the following skills when advancing to a high-level position:
Compensation and Benefits – Companies train their HR managers to fully understand the payroll software, tax paperwork, and benefits packages associated with each position.
Training and Development – HR managers need to learn the training process for each department within the company. This is a crucial step that ensures training procedures are well managed and able to be improved upon.
Information Systems – Human resource managers must learn the proper channels for communication, as well as the technology used to store and organize employee information.
Employee Assistance – As an HR manager, you'll also learn how to field employee concerns, communicate with staff, and pass information along to corporate.
Certifications
There are several different certifications that employers may require from their human resource managers. These certifications teach professional knowledge needed for HRM jobs, such as safety and compensation information and leadership skills.
Some of the most common HR certifications come from organizations such as:
The Society for Human Resource Management (SHRM)

Certified Professional
Senior Certified Professional

The HR Certificate Institution (HRCI)

Associate Professional in Human Resources
Professional in Human Resources
Senior Professional in Human Resources
Global Professional in Human Resources certificates

WorldAtWork

Certifications in Compensation
Executive Compensation
Sales Compensation
Employee Benefits

Internal Foundation of Employee Benefits

Certificates in a number of areas, including benefits, health, and employee welfare.
How Much Does Human Resource Management Pay?
In 2016, the median salary for a human resource manager was estimated at $106,910 by the Bureau of Labor and Statistics. Your salary may also depend on the industry you work in, with managers earning (on average) the most in the following fields:
Banking: $182,800
Financial investments: $167,850
Cable and other subscription programming: $165,900
Computer manufacturing: $164,890
Scientific research and development: $162,430
Is Human Resource Management a Good Career Path?
If you have a passion for helping people and keeping a company equipped with the best-trained and most capable staff possible, human resource management is an excellent career path. As an HR manager, you'll earn a high salary, work in a leadership position, and help to make a better work environment for yourself and others.
This position is also expected to grow by 9% in the next few years, due to expanding industries and greater need for HR managers.
Start Your Path Today
If this human resource management description sounded exciting to you, then there's no time to waste. The first step toward this rewarding career? The right university.
Future HR managers must earn an appropriate degree at a respected university with an excellent human resource management program, like North Central College. At North Central, students can complete a bachelor's or master's degree in human resource management. These programs come with a thorough curriculum taught by devoted faculty with important industry experience. They offer ample internship opportunities and financial aid options for students who qualify.
Find the right school for you, and start the journey to becoming an HR manager today.
Jacob Imm is a communications specialist in the North Central College Office of Marketing and Communications. He has 10 years of collegiate communications experience and has worked with hundreds of college students. He has a bachelor's degree from the University of Notre Dame and a master's degree from Northern Illinois University.