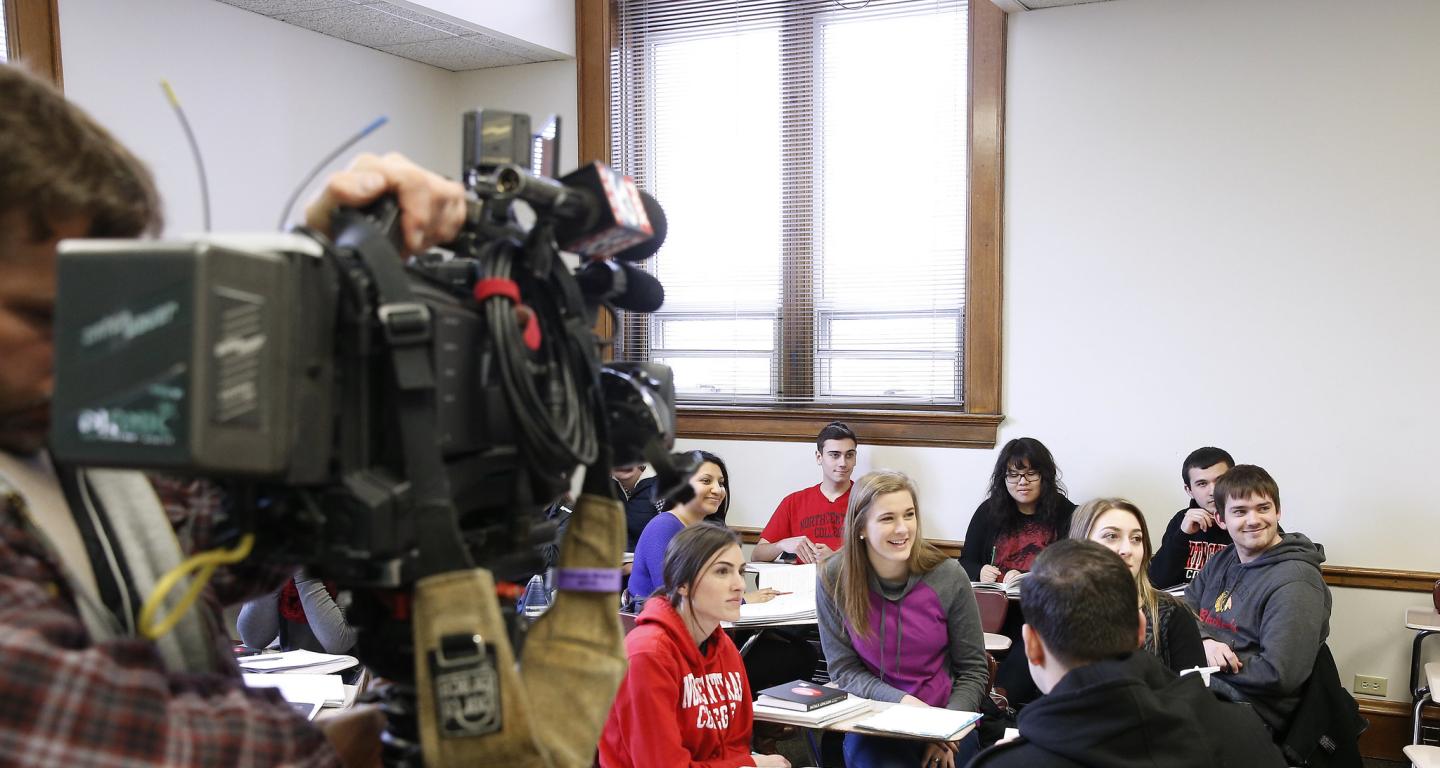 Is a Film Degree Worth It?
Reviewed by Jacob Imm
Aug 06, 2021
Is a Film Degree Worth It?
Aspiring filmmakers and those who want to work in the film industry have often struggled to answer the questions, "Is a film degree worth it?" and "What can you do with a film degree?'' 
On one hand, some of the world's greatest filmmakers earned their college degrees in this field, the prestige of their education helping to pave their way to success. However, many popular independent writers and directors made their mark on the cinema scene by learning through real-world experience. 
While both approaches have their pros and cons, earning a bachelor's degree in filmmaking often yields significantly more success in the long run. From networking opportunities to gaining hands-on experience, there's little doubt that studying film in college provides incredible career benefits. 
Read on for everything that makes a film degree worth it.
5 Reasons to Earn a Film Degree
While every student may have their own reasons for attending film school, we've compiled the top five reasons why you should consider earning a film degree:
#1 You Gain Hands-On Experience
Anyone including a non-filmmaking major can pick up a camera, but that doesn't mean they know how to use it. 
The same can be said for editing and scriptwriting software, lighting, audio equipment, and other vital elements of filmmaking and film production. When you enroll in a film degree program, you'll gain valuable, hands-on experience with the equipment,software you need in the film industry.
Just a few examples of popular filmmaking tools that a college program will introduce you to include:
Editing software, particularly Adobe Premiere and Avid

Professional lighting, such as fresnel, LED, and arri lights

High-quality cameras, including Alexa, Red, and FS-100

VFX software, such as Adobe after effects and Autodesk Maya

Sound equipment, like audio recorders, shotgun microphones and lavaliers

Scriptwriting software, such as Celtx and Final Draft
The bottom line – Film school teaches students and film studies graduates how to use industry-standard tools. Employers prioritize candidates with this expertise during the hiring process. Without the help of a film program, you risk entering the field underprepared. 
#2 You'll Hone Your Storytelling Ability
Film school is a fantastic opportunity to sharpen your storytelling skills and hone your critical thinking. Not only will you learn the technical elements of script writing, but film school also gives students the chance to broaden their experiences and learn about the world through others' perspectives, giving you more to write about.
During your time in film school, students will learn about storytelling through activities such as:
Writing scripts and workshopping them with others 

Learning about story structure and creative writing

Watching and analyzing successful films
The bottom line – Without the experience and technical knowledge gained during college, filmmakers may never tap into their true storytelling potential. 
#3 You Create Lasting Connections
They say the film industry is all about who you know, and they're absolutely right. What they don't always tell you? The film industry is about who you know and how well you work with others.
Filmmaking is a team effort that involves the knowledge and skill of directors, cinematographers, camera operators, actors, and other crew. In your time at film school, you'll learn how to:
Collaborate with others during production

Seize networking opportunities

Build a contact list of people you know in the industry

Assemble a diverse and competent cast and film crew 
The bottom line – The connections you make in a film program are not only important for current projects, but also for your future in the industry. Learning to work collaboratively is essential to a career in film, and you'll get plenty of expertise in that area through a degree in film.
#4 You Can Build a Strong Portfolio
Demo reels, the TV and movie equivalent of a portfolio, act as an essential visual resume for filmmakers. When done well in conjunction with a strong traditional resume, they can lead to incredible opportunities and help launch a career. And what better place to build a portfolio than within the creative support system of a college's film department?

During your time in film school, you'll have access to professional equipment, instruction, and other essential filming resources. Through projects and assignments, you'll have plenty of chances to hone your craft and add clips to your reel. These are some of the best opportunities to sharpen your "visual resume" before you enter the professional world. 
Note: those pursuing a career in this industry, you will need both a traditional resume to explain your experience, and a visual resume to demonstrate your aesthetic. 
After getting some practice and developing a particular style, you may begin making films in college that hold their weight in the real world. Projects you're truly proud of can be submitted to film festivals; this is a smart strategy to help kickstart your career following graduation.
Potential careers in film that benefit from building a demo reel / visual portfolio in college include:
Directors

Writers

Editors

VFX artists

Cinematographers

Production designers

Stunt coordinators
The bottom line – Film school gives you access to professional equipment, affordable resources, and people who can help you work on projects, along with the incentive to shoot material in a timely fashion. This helps aspiring filmmakers build their demo reels prior to graduation, which is vital in the search for careers.
#5 You'll Improve Your Career Outlook
Not only does film school help you in the field, but it can also aid in your post-graduate job hunt.
Listing a film degree on your resume can increase your chances of being hired by a production company, editing house, or writer's room. This is because employers recognize the skills it takes to complete a film program. Film school also offers internship opportunities that help students break into the industry, build their resumes, and make professional connections.
The bottom line – Potential studio crew members, indie filmmakers and corporate employees alike will benefit from the experience and credentials of film school. 
Earn Your Film Degree 
If the prospect of building a portfolio, gaining experience, and developing your style intrigues you, then a film degree should be the first step on your path! Look for a school like North Central College, where students can gain this experience through a film studies minor. Learn more about North Central today, and start your film career off on the right foot!
Sources:
GOULD, D. (2020, January 3). Is Film School Worth it? Two Filmmakers Weigh In. Urth Magazine. https://urth.co/magazine/is-film-school-worth-it/ 
North Central College. (2019). Film & Screen Studies in IL. https://www.northcentralcollege.edu/program/film-and-screen-studies