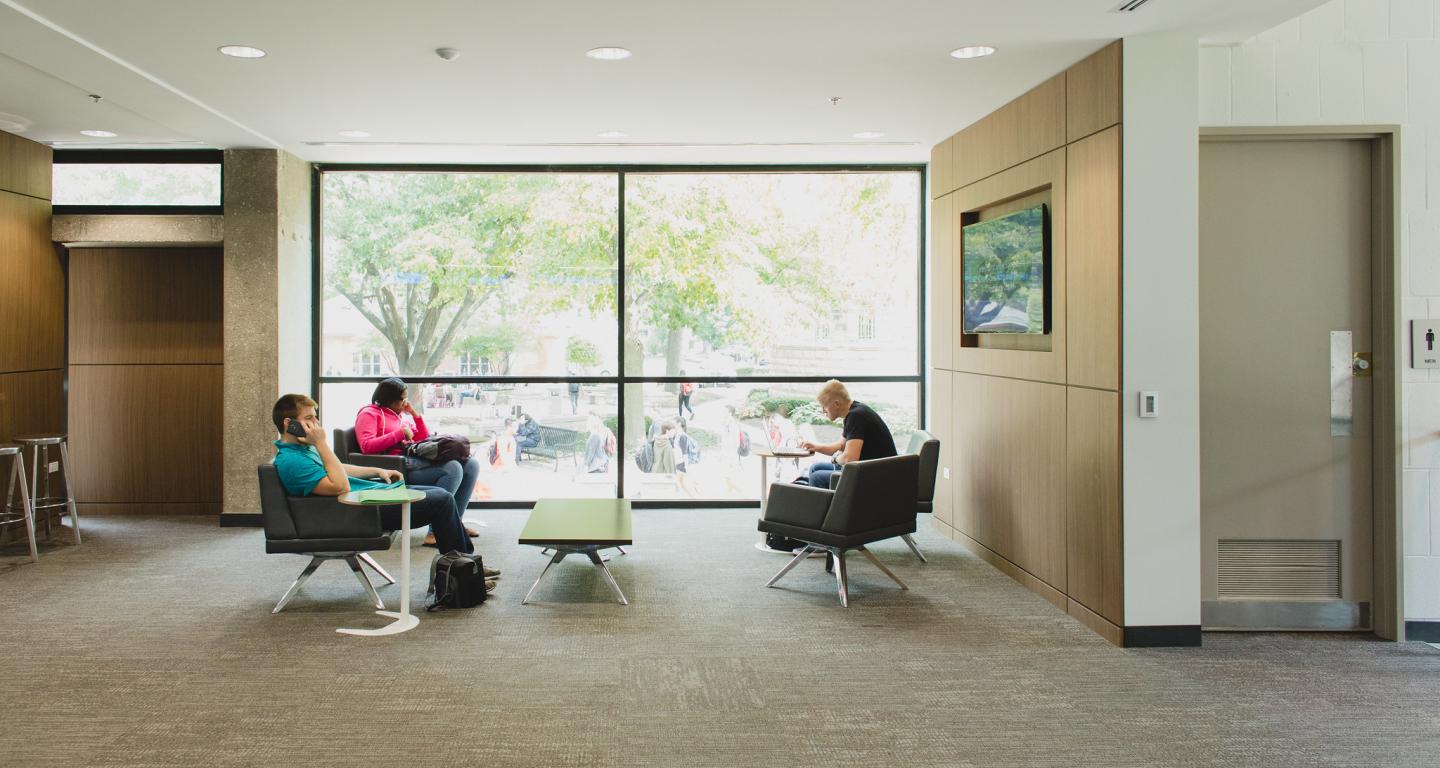 Business Administration vs. Business Management
Sep 22, 2021
What is the Difference Between Business Administration and Business Management?
Are you considering a career in business but don't know where to start? When it comes to business, there are several business degree specialization options you can study. From management to finance to marketing, the list goes on.
In your search, you may have heard of business administration and business management but may not know what each entails. Keep reading to learn about the similarities and differences between business administration and business management, as well as the degrees, courses, and skills required for both.
Comparing Business Management and Business Administration Degrees
When it comes to the business administration program and business management program, the two have a lot in common. They are both widely offered at colleges and universities and are popular major choices for students. While the terms are often used interchangeably, they are not exactly alike. The difference between them can be seen as subtle, but those majoring in both should be aware and understand how they differ. 
It leads to the question, "How does a business administration degree differ from a business management degree?"
What is Business Administration?
A business administration degree covers all the essential functions and mechanics of operating a business, from accounting and finance to marketing and human resources. With the guidance and hands-on experience from your professors in combination with a carefully designed curriculum, your degree in business administration will help you develop the necessary skills and knowledge. Additionally, finding a business administration program that includes training or internship opportunities can help you find success in today's business world.
What is Business Management?
While a business administration degree provides a broad understanding of all business operations, a business management degree looks at the topic of management specifically. The decision-makers who play a considerable role, big or small, business managers are members of the team who organize, lead and oversee a company, big or small, and its people. These individuals ensure the nuts and bolts of a company are functioning correctly and efficiently and have the company's success in their best interest. Business managers typically are the ones to set company goals, put a strategic plan in place, and often serve as the face of a company in public.
Wondering, "Is a business management degree worth it?" Read more at our linked blog.
Business Administration vs Business Management: Education
Business Administration Education
Whether in administration or management, today's business professional typically has a bachelor's degree, which requires four years of full-time study. A bachelor's degree of business administration will prepare you for many roles in the business industry. Throughout your time in the business program, you will learn, analyze, and apply many business areas and build crucial skills. In most cases, when majoring in business administration, you can choose to study the field in its entirety or select a specific concentration or focus, depending on your interests. 
When pursuing a business administration degree, you can expect to take courses such as:
Microeconomics

Macroeconomics

Business Statistics

Business Law

Business Policy and Strategy
As stated, students can also choose a specific concentration to focus their students on throughout their time in the program. Those concentrations include:
Entrepreneurship

Economics

Finance

Management

Marketing
If you receive your bachelor's degree and find yourself wanting to continue your education, you can earn a Master of Business Administration (MBA). Earning an MBA is a great route to take if you're looking to become more competitive in the business field or find an advanced leadership position. An MBA is advantageous because it can boost your marketability as a candidate and increase your overall job opportunities. 
Business Management Education 
When pursuing a business management degree, you will take courses covering a broad set of principles and practices in marketing, management, finance, and more to prepare you best to lead a team and company to success. For instance, students in North Central College's business management program can expect to take core courses in the School of Business and Entrepreneurship such as:
Globalization and Society

Financial Accounting 

Managerial Accounting

Business Law and Ethics

Business and Economics Statistics

Business Strategy

Principles of Microeconomics

Principles of Macroeconomics

Corporate Finance

Management and Organizational Behavior

Principles of Marketing
Additionally, students will take courses unique to the program, which include:
Logistics and Supply Chain Management

Environmental Management

Productions/Operations Management

International Management
And one of the following:
Leading in a Global World

Entrepreneurship Experimentation

Management Information Systems

Data Analytics

Human Resource Management

Operations Research
North Central's rich program curriculum fused and exceptional teaching will help you receive the most of your college experience and propel you forward in the workforce.
Business Administration vs Business Management: Important Skills
In a business administration program, you will develop and strengthen your project management, organizational, financial, and leadership skills to support all facets that comprise a business. Through coursework and projects, you will learn how to work with a team, further developing your communication and interpersonal skills. Like most career paths, learning and building on vital skills is a constant process. It does not end once you leave college, it evolves throughout your career.
While similar to the skills gained from a business administration program, business management looks closely at building analytical, leadership, and problem-solving skills, which are all crucial to learn and build upon to best manage a team. In North Central College's program, coursework and training help students develop a varied skill set. 
"It is, of course, important that our students learn as much as possible about their field of study–what makes a good manager? How does one become a good leader? But just as important for management students is developing things like interpersonal communication, conflict resolution, working collaboratively, and understanding and building on one's emotional intelligence skills, stated Rhetta Standifer, associate professor of management at North Central College. "These are things I believe we offer our students the opportunity to work on and develop during their time at North Central College. These skills will make them very competitive as they enter the business community." 
Business Administration vs Business Management: Common Careers
Business Administration Careers
Since business administration covers a broad range of fields, you can apply the knowledge you gain to various career opportunities. Whether you find yourself working for a large company or a small family-owned establishment, business administration careers rely on professionals who can think strategically and lead teams.
Although most academic programs help learners to develop and hone these traits, individuals should also have a passion for using them to complete tasks and solve problems on the job.
A business administration degree allows you to work in nearly any industry. Due to this, you can count on finding a job in a field that aligns with your skills and passions. An MBA degree can prepare you for careers such as:
Accountant

Auditor

Budget Analyst

Cost Estimator

Financial Analyst

Human Resource Specialist

Logistician
According to the Bureau of Labor Statistics (BLS), employment for these professionals is expected to grow by 7% from 2018-2028. This number is higher than the projected growth for all careers in the United States. When considering the median salaries for these careers, they typically range from $50,000-$90,000 per year. 
Business Management Careers
So, what can you do with a business management degree? Like business administration, the U.S. Bureau of Labor Statistics also expects employment in business management occupations to grow 5 percent from 2019 to 2029, faster than the average for all occupations. Popular career choices include:
Business Manager

Human Resources Manager

Finance Manager

Marketing Director
While business is a highly competitive field at the management level, the number of opportunities in the field are plentiful. Companies in all locations of all sizes need the expertise of business management graduates to lead and inspire their teams to success. To learn more about what to expect in a business management degree salary, read our linked blog!
Start Your Journey in Business Administration or Business Management Today
If you would like to learn more about pursuing a degree in business administration or business management, take some time to explore different College programs and what they offer. Students enrolled in North Central College's programs work with expert faculty in the field and have access to many resources both inside and outside of the classroom. You can count on North Central College to help you find your path forward as a student and in your career. 
Kara Kots is a social media specialist for North Central College's Office of Marketing and Communications. There, she contributes her content, writing, and communication skills.
Sources:
Bachelor's in Business Administration Program Guide. Best Colleges.
https://www.bestcolleges.com/features/business-administration-degree-programs/. Published November 18, 2020. Accessed July 25, 2021.
Business Administration Careers. Best Colleges. 
https://www.bestcolleges.com/careers/business/business-administration/. Published October 27, 2020. Accessed July 15, 2021.
Business and Financial Occupations. U.S Bureau of Labor Statistics.
https://www.bls.gov/ooh/business-and-financial/home.htm. Accessed July 17, 2021.
Management Occupations. U.S Bureau of Labor Statistics.
https://www.bls.gov/ooh/management/home.htm. Accessed 15, 2021.
What Are the Requirements for a Career in Business and Management? CollegeChoice.
https://www.collegechoice.net/business/career-requirements/. Publishing July 22, 2021. Accessed July 25, 2021.
Why pursue a management degree at North Central College? North Central College. 
https://www.northcentralcollege.edu/program/business-management-degree. Accessed July 15, 2021.