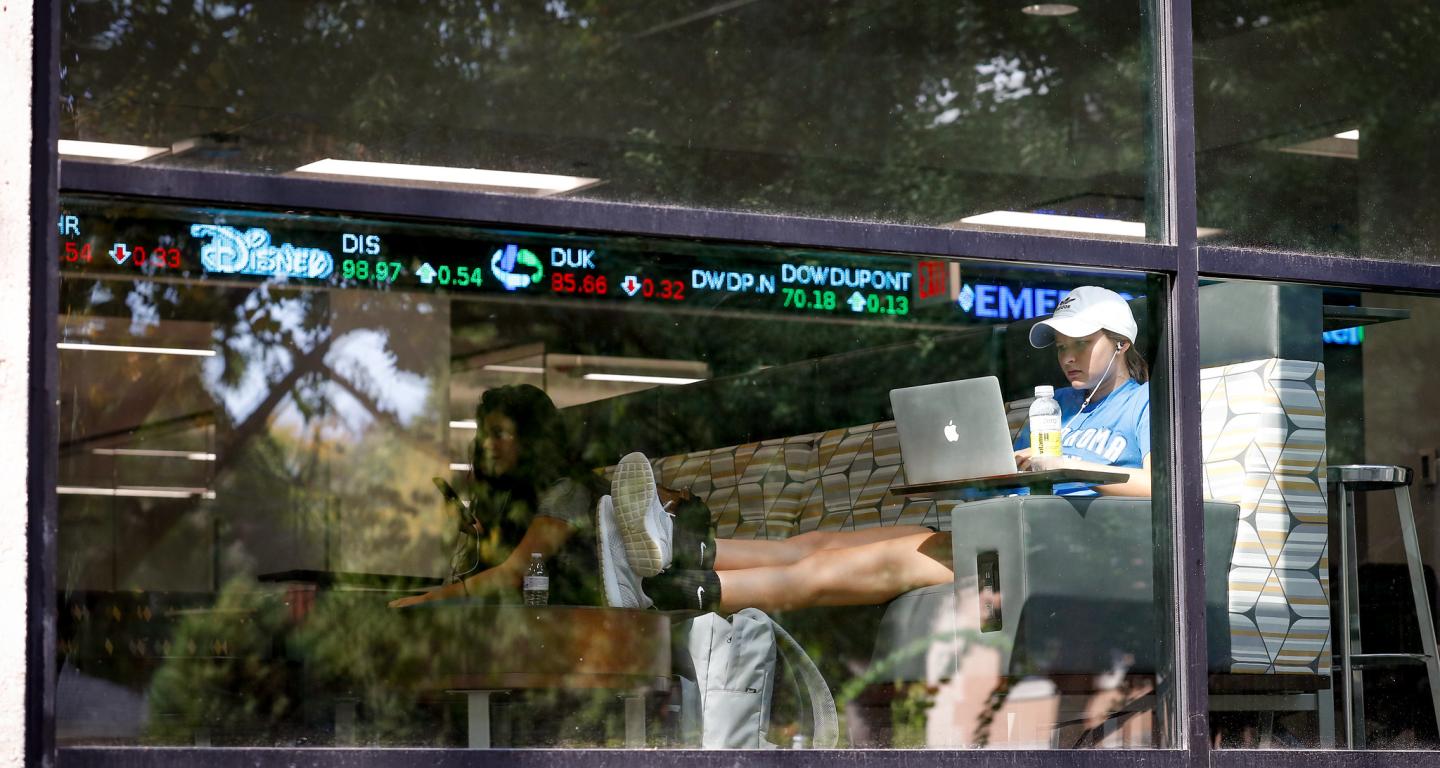 Business Management Degree Salary
Reviewed by Jacob Imm
Oct 27, 2021
Business Management Degree Salary: How Much Can You Make?
Is a business management degree worth it? Earning a degree in business management can help you become a strong, effective leader and an asset within your field. Due to this degree's extensive applications, you can expect to find both professional and financial success in any number of industries. 
How much can you make with a business management degree?
While the median annual salary for management occupations in 2020 was an impressive $102,450 (according to the U.S. Bureau of Labor Statistics), the exact amount of money you can expect to earn with your business management degree will depend significantly on three key factors.
What Factors Impact Business Management Degree Salary?
Because individuals with degrees in business management can enter a variety of industries, the average salary range you can expect to earn will depend on your particular job, as well as your years of experience and your highest level of completed education. Below are some of the biggest influences on a business management salary:
Field of Employment
Business management graduates can find work in a number of fields, including administration, advertising and marketing, computer information systems, food service, real estate, sales,finance, and many more. 
To better understand your potential for financial growth, let's take a look at a few of the most lucrative fields of employment you can enter with a business management degree. According to the U.S. Bureau of Labor and Statistics, the annual median salary for business management graduates are as follows:
Computer and information systems managers – Median annual salary of $159,010; projected job growth of 16% through 2031
Administrative services managers – Median annual salary of $99,290; projected job growth of 7% through 2031 
 Financial managers – Median annual salary of $131,710; projected job growth of 17% through 2031
Sales managers – Median annual salary of $127,490; projected job growth of 5% through 2031
CEOs and top executives – Median annual salary of $98,980; projected job growth of 6% through 2031
Level of Education
Like many other fields, the level of education you earn in business management can determine your starting salary range and growth opportunities. Those in the business management field who go on to earn a master's degree in business administration (MBA) can expect to earn more than those with a bachelor's degree. In fact, an MBA graduate can often find jobs with starting salaries in excess of $100,000.
Most MBA degree programs take about two years to complete, although the length of your program will ultimately depend on whether it's full or part-time. While many schools require a passing grade on either the GMAT or GRE graduate exams, the MBA degree programs at some schools, like North Central College, do not.
Other requirements for entry to an MBA program will typically include:
All higher education transcripts

A minimum undergraduate GPA of 3.0 

Prerequisite business courses 

Relevant work experience

Letters of recommendation

An updated resume

A statement of goals and objectives for your career
Required classes for an MBA will vary from school to school, but there are some common courses you're likely to see at most institutions. At North Central College, MBA students should expect to complete the following courses in order to earn their business degree:
Data Analytics for Managers

Strategic Management

Financial Management

Managerial Economics

Strategic Human Resource Management

Global Supply Chain Design and Management 

Entrepreneurship and New Venture Strategy

Global Business
Students are often required to take on a residency experience during their MBA program, in order to develop their business skills and prepare for a career in the professional world. 
Business management degrees can differ based on title and the institution. For example, you'll want to make sure you understand the differences in business administration vs business management degrees as their titles are similar but provide different skill sets. 
Years of Experience
So, what can you do with a business management degree? As you continue to work within your industry, you can move into a higher management position and increase your potential average business administration degree salary. Before you reach the higher paid positions of management and executive leadership, you may need to work your way up through various entry-level positions, such as:
Financial analyst

Business analyst

Sales representative

Personal financial advisor

Market research analyst

Management Analyst

Financial manager

Relationship banker

Accountant

Assistant manager

Office manager

Sales manager

Business manager

Marketing manager
Is There Demand for This Career?
To put it simply: nearly every industry can benefit from a strong managerial leader who knows how to streamline operations, increase productivity and raise profits. 
This means those with degrees in business management will always be in demand. In fact, according to the U.S. Bureau of Labor Statistics, employment in management occupations is expected to grow by 8% from 2021-2031—faster than the average for all occupations.
Get Started on Your Future with a Business Management Degree from North Central College
If you're passionate about leading a team, thinking critically to create innovative business solutions and working collaboratively toward a shared goal, you will need a quality education to support your goals in business management. Look for a great school where you can earn your business management degree like North Central College. 
With a comprehensive curriculum, competitive internships and alumni networks, North Central will help you gain professional, hands-on experience to give you an advantage when entering the workforce. North Central also offers a thorough, 100% online MBA program with no GMAT or GRE requirement. 
No matter which industry you choose to work in, you can increase your earning potential with an education from North Central College. Find out more about North Central and get your career started today. 
Jacob Imm is a communications specialist in the North Central College Office of Marketing and Communications. He has 10 years of collegiate communications experience and has worked with hundreds of college students. He has a bachelor's degree from the University of Notre Dame and a master's degree from Northern Illinois University.
Sources: 
U.S. Bureau of Labor Statistics. Management Occupations. ​​https://www.bls.gov/ooh/management/
Chron. Advantages of Studying Business Management. https://smallbusiness.chron.com/advantages-studying-business-management-40530.html 
North Central College. MBA. https://www.northcentralcollege.edu/program/master-business-administration