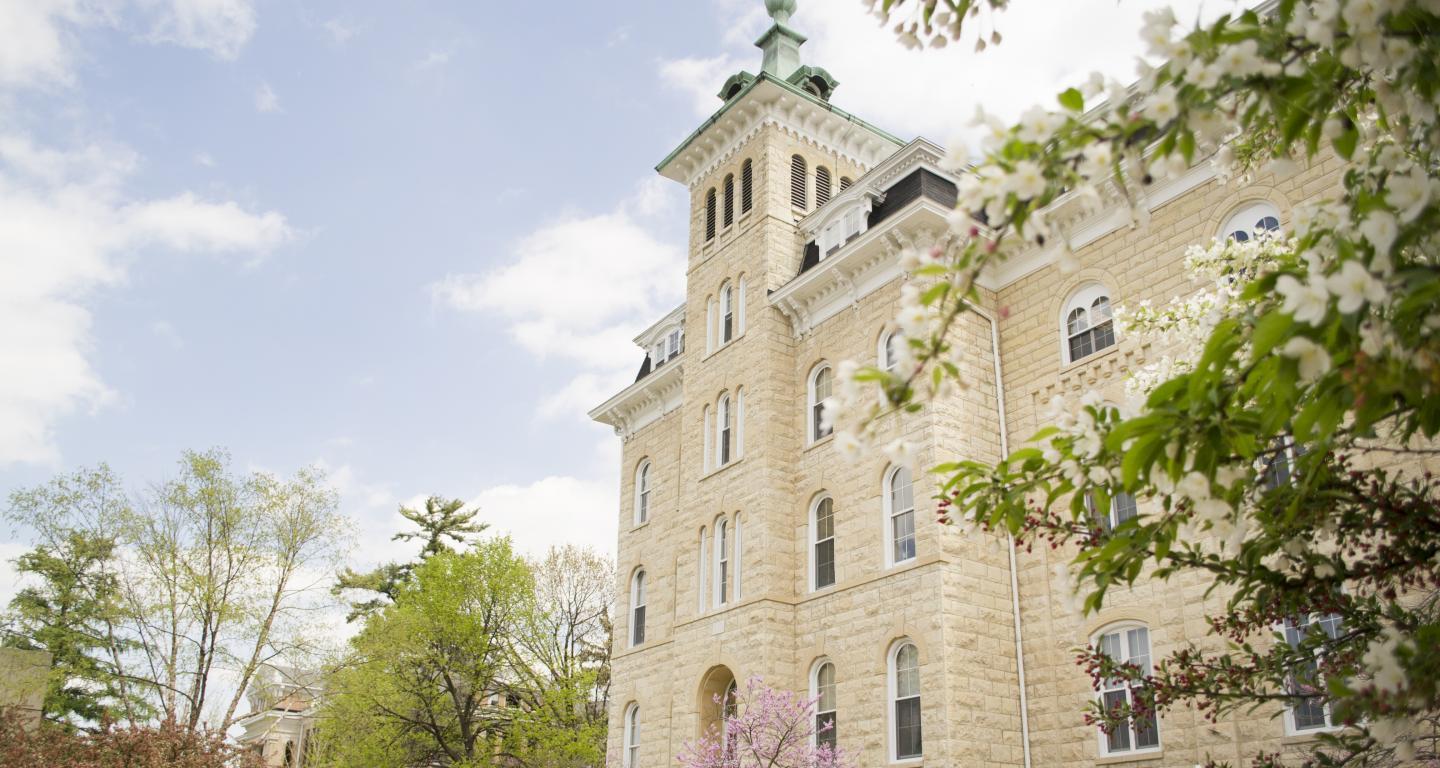 School of Business & Entrepreneurship
Master of Business Administration
Why Pursue a Master of Business Administration Degree at North Central College?
Take Flexible 100% online courses from anywhere in the world! They are designed to help you balance your work, life, and school. Become equipped with key competencies and innovative skills to advance your career through the online Master of Business Administration (MBA). The professional development experience provides you mentorship from Chicagoland business leaders and opportunities to network with colleagues while engaging in value-added seminars. Online courses are taught by experienced, full-time faculty. Learn more about graduate online learning at North Central.
You will walk away with:
Insights and abilities to bring value to your organization on day one and get noticed.
A broadened network of business professionals, faculty and alumni that will collaborate and support each other's careers.
The potential to expand your career with promotions, new jobs, maintaining industry relevance, and career longevity.
Learn how you can save up to 20% in Graduate tuition
Graduate students are eligible for up to $20,500 in the federal direct unsubsidized loan annually. (fall, spring, and summer semesters included)
MBA Degree Features
100% Online: Study from anywhere!
No GMAT and No Prerequisites: The degree is open to graduates from any discipline.
One-Year Master's Degree: As a full-time student, you can complete your master's degree in as little as one year with courses offered in 8-week modules. (1 year completion timeline is

subject to change within the time span of one's North Central College career due to enrollment and course offerings

)

Professional Development Virtual Experiences: Offered in a seminar-type of format, this synchronous virtual component of the MBA degree gives you the opportunity to network with your classmates and faculty while learning from successful business professionals.
Business Fundamentals: A

unique core focused on business fundamentals that industry leaders need, such as analytics and strategic management across several disciplines.

Customized Electives: The MBA curriculum gives you the flexibility to take the courses that interest you. You can enroll in elective courses from our other graduate degree programs.
Learning Outcomes
Ability to convey business concepts and original and creative solutions in a coherent and professional manner.
Ability to apply data analysis, interpretation, and presentation skills to advanced and complex business situations.
Awareness and importance of managing global and multicultural personnel in a professional setting for international organizations.
Understanding of the ethical and social responsibilities of companies, organizations, and business professionals.
Expertise in the application of a broad range of business concepts.
Specialization Options
Students can receive a general MBA or receive an MBA in one of three areas of specialization:
•MBA: International Business - master skills in Global Marketing, International Trade, and business in emerging markets
•MBA: Financial Management - master skills in Financial Analysis, Data Security, Mergers & Acquisitions
•MBA: Human Resource Management –master skills in Strategic Management, Recruitment & Selection, Workforce Training, and Compensation & Benefits
Master of Business Administration Curriculum
The Master of Business Administration (MBA) program is 12 courses (36 credit hours):
A core set of five courses focused on business fundamentals.
Four courses focused on business administration.
Flexibility to customize three electives plus a professional development experience that sets the foundation to launch or advance your career.
Courses are offered in asynchronous, seven-week sessions allowing you to learn on your own schedule. Take one course every session and complete your degree in two years. We also offer a one-year MBA program that starts in the fall of each year.
Business Administration, M.B.A.
A minimum of 36 credits: 15 credits of core courses, 12 credits in Business Administration courses and 9 credits of elective/specialization courses.
*Note: At least 21 credits must be unique to the MBA degree program.
Business Administration Courses
Specialization Options
Financial Management Specialization (choose 9 credits):

 
 
 
 

International Business Specialization:

 
 
 

General Electives (no specialization)

Nine credit hours of graduate-level elective credit from Business Administration, , , , , ,  or  
Residency Experience
Students must attend at least one Residency Experience, a distinguishing feature of the MBA degree. Students are immersed in a professional development conference atmosphere with content that bolsters our liberal arts approach to business education. These experiences are not directly tied to specific course content but provides students with relevant training in areas such as:
Data Analytics and Visualization
Leadership and Talent Development
Professionalism and Ethical Responsibilities
Personal and Professional Selling
Physical, Mental and Financial Health
Creativity, Curiosity and Idea Generation
MBA Faculty
Our faculty have real-world experience and are able to bring case studies into your virtual classroom. Although our degree is online, the business faculty are accessible for you to reach out and connect. 
Economics and Finance

Faculty
Professional Development Experiences
As an important piece of your professional development, you are required to attend one virtual experience during your master's degree. A professional development experience provides you with opportunities to interact with business leaders willing to serve as mentors, meet program faculty, network with peers, and participate in value-added seminars specially designed to significantly enhance your career potential.
The professional development events are a unique feature of our program and are offered in a conference format with speakers and break out sessions, rather than a course led by one instructor. 
Professional Development Topics
Experienced professionals and guest speakers will host workshops and events on a variety of topics, which may include:
Data Analytics and Visualization
Leadership and Talent Development 
Professionalism and Ethical Responsibilities
Personal and Professional Selling 
Physical, Mental and Financial Health
Creativity, Curiosity and Idea Generation