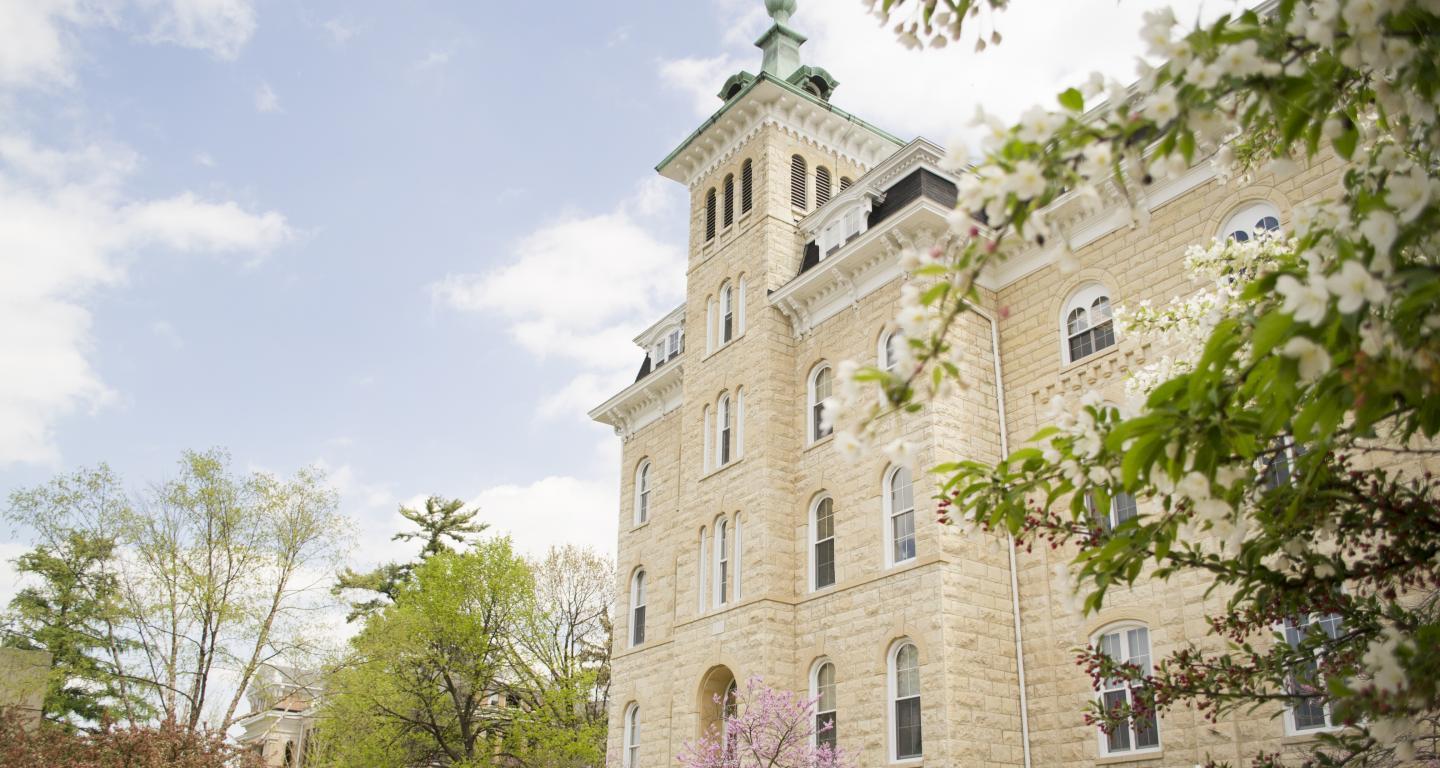 Interdisciplinary Programs
Social Entrepreneurship
Why choose social entrepreneurship at North Central College?
The only solution to a world with more problems is a society with more problem-solvers. If you want to be part of the next generation of changemakers who develop creative solutions to complex social challenges, you'll love our social entrepreneurship major. You'll be prepared to combine the best levers of business with a broad understanding of society and culture to create change around the issues that you care about most. You'll be a sought-after addition to any organization that wants to create social impact, and you'll be well-equipped to launch your own for-profit business or non-profit organization. North Central's social entrepreneurship programs have won "best initiative" and "best course" awards from Future Founders, a Chicago-based entrepreneurship organization.
You can also:
Learn from and network with local social entrepreneurs through our "Meet the Changemakers" speaker series, and attend conferences, workshops and site visits in the Chicago region
Join or lead student organizations like Enactus to support global entrepreneurs while operating a direct trade coffee business, The Union to run a music venue as a platform for social change, Students for Social Innovation to advocate for causes you care about, and many more
Pitch your new venture or project idea in our Changemaker Challenge to receive seed funding and mentoring, or apply for other grants to explore and learn about the issues you want to address
Benefit from the staff and resources in the Center for Social Impact, North Central's forward-thinking hub for social innovation and changemaking
Land internships and jobs with social impact organizations of all types, including businesses, non-profits, and government agencies
Social Entrepreneurship, B.A.
A Social Entrepreneurship major prepares students with the mindset and skillset to create innovative, scalable and measurable solutions to complex societal challenges, focused on a triple bottom-line of social, financial and environmental returns. Students will be well-equipped to launch a for-profit, non-profit or hybrid venture of their own, or to solve social challenges through the process of innovation within an existing organization.
For additional information and courses in this program, see .
One of the following:
LEAD 494 - Capstone: Applied Leadership

LEAD 494 - Capstone: Applied Leadership

4.00 credit hours

A structured seminar reflection upon experience of leadership relations gained in an approved experiential setting. Students spend approximately 10 to 12 hours per week in their experiential setting. One two-hour class meeting per week.

LEAD 497 - Internship

LEAD 497 - Internship

0.00-12.00 credit hours

Valuable professional experiences supplement classroom instruction and allow students to apply theories and concepts to broader issues and system. Students explore career options within a specific area of study and critically reflect on the experience in a structured manner. May be repeated with different professional experience.
Students must demonstrate elementary competence in a foreign language. For more information, see the  within the Academic Regulations section of this catalog.
Invest in your future
Choosing the right college is a big decision. Don't make it alone. North Central's admission and financial aid team is here to help you design a financial aid solution that works best for you and your family.
Merit scholarships, grants, loans, campus employment - these are just some of the resources available to you. Over 95 percent of students and 100 percent of all eligible students receive aid. Let our team partner with you in finding the best value for your education.
Learn more about financial aid and costs for North Central College
Apply to North Central College
The first step to becoming a North Central student is reading the application instructions specific to you. Find out everything you need to know about applying by selecting the group you belong to below.