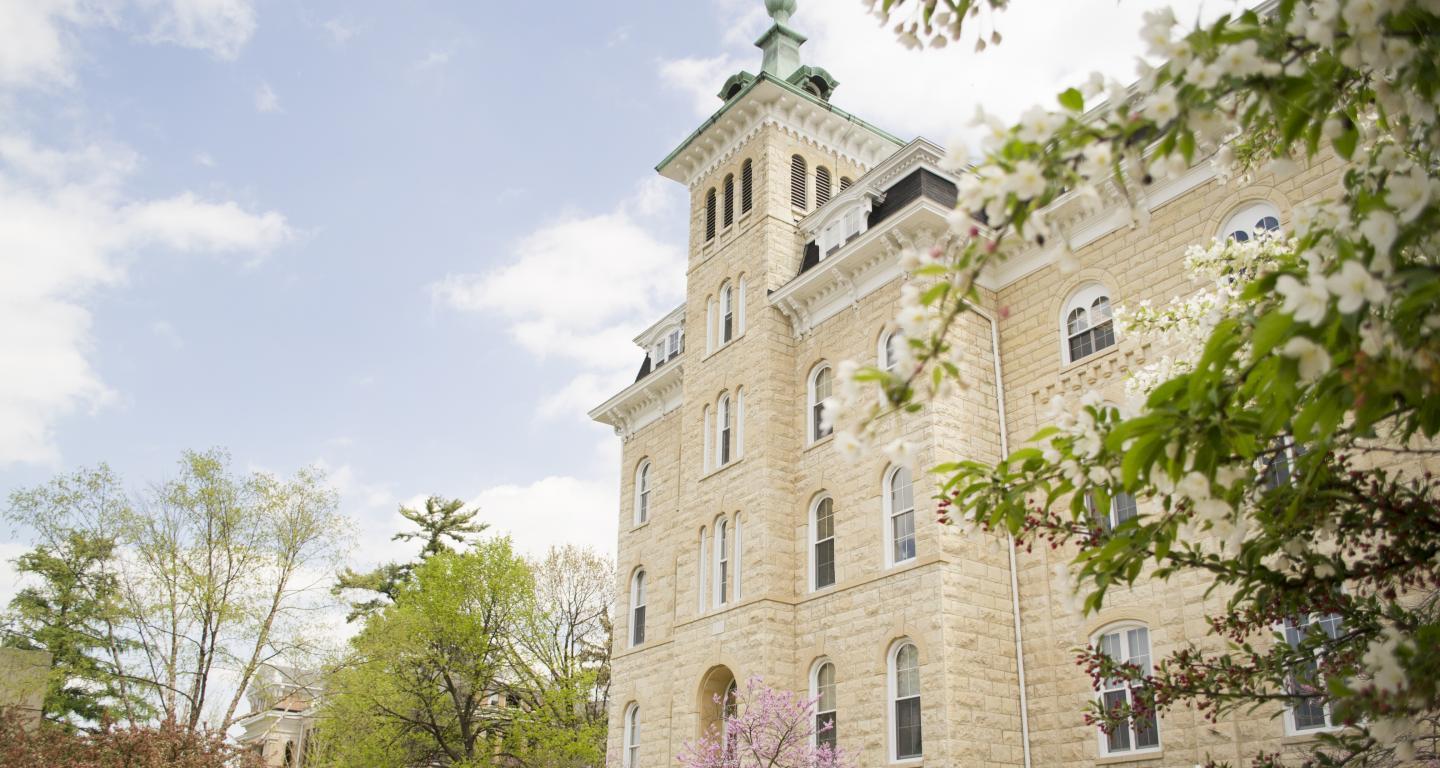 School of Business & Entrepreneurship
Master of Business Administration: Human Resource Management
Why Pursue a Master of Business Administration with specialization in Human Resource Management Degree at North Central College?
The Master of Business Administration with specialization in Human Resource Management program will equip you with advanced management skills and a growing professional network to help you take your career to the next level. Our faculty are experienced HR professionals who tailor the courses to real-world conditions and challenges, so that you can apply the classroom theories directly to your work. Presented in an online, asynchronous format, this program is also designed for working professionals and allows you to balance work, life, and school.
Degree Features
100% Online: Study from anywhere!

Virtual Professional Development Experiences: Offered in a seminar-type of format, this synchronous virtual component of the graduate degree gives you the opportunity to network with your classmates and faculty while learning from successful business professionals.
No prerequisites and no GMAT entrance exam required. Our core business courses provide you with the broad-based business fundamentals. So, whether you are a current working professional or a recent graduate with anon-business bachelor's degree or undergraduate degree, you will be geared for success in your academic and professional career.
Business Fundamentals: A unique core focused on business fundamentals that industry leaders need, such as analytics and strategic management across several disciplines.
Learning Outcomes
Ability to convey business concepts and original and creative solutions in a coherent and professional manner.
Apply data analysis, interpretation, and presentation skills to advanced and complex business solutions.
Awareness and importance of managing global and multicultural personnel in a professional setting for international organizations.
Understanding of the ethical and social responsibilities of companies, organizations, and business professionals.
Expertise in the application of human resources business concepts.
MBA: Human Resource Management Curriculum
The MBA: Human Resource Management program is 12 courses (36 credit hours):
Core set of five courses focused on business fundamentals
Four courses focused on business administration
Three Human Resource Management courses, plus a professional development experience that sets the foundation to launch or advance your career
Courses are offered in asynchronous, seven-week sessions allowing you to learn on your own schedule. Take one course every session and complete your degree in two years.
Degree Requirements
A minimum of 36 credit hours: 15 credit hours of core courses, 12 credit hours in Business Administration courses and 9 credit hours of Human Resource Management electives.
Business Administration Courses
Human Resource Management Courses (choose 3)
Professional Development Experiences
As an important piece of your professional development, you are required to attend one virtual experience during your master's degree. A professional development experience provides you with opportunities to interact with business leaders willing to serve as mentors, meet program faculty, network with peers, and participate in value-added seminars specially designed to significantly enhance your career potential.
The professional development events are a unique feature of our program and are offered in a conference format with speakers and breakout sessions, rather than a course led by one instructor.
Professional Development Topics
Experienced professionals and guest speakers will host workshops and events on a variety of topics, which may include:
Data Analytics and Visualization
Leadership and Talent Development 
Professionalism and Ethical Responsibilities
Personal and Professional Selling 
Physical, Mental and Financial Health
Creativity, Curiosity and Idea Generation
Human Resource Management Faculty
Our faculty have real-world experience working in Human Resources and are able to bring case studies into your virtual classroom.
Certificate of Human Resource Management
The online Certificate of Human Resource Management program consists of five, 3-hour courses for a total of 15 credit hours. 
Core Courses (6 hours)
You are required to take the core courses before taking any of the additional required courses.
Human Resource Management
Data Analytics
Additional Courses (9 hours) 
Select any three courses from the list below:

Strategic Human Resource Management
Recruitment and Selection
Workforce Training and Development
Compensation and Benefits
Professional Development Experience
You are required to attend one virtual Professional Development Experience throughout your certificate program.