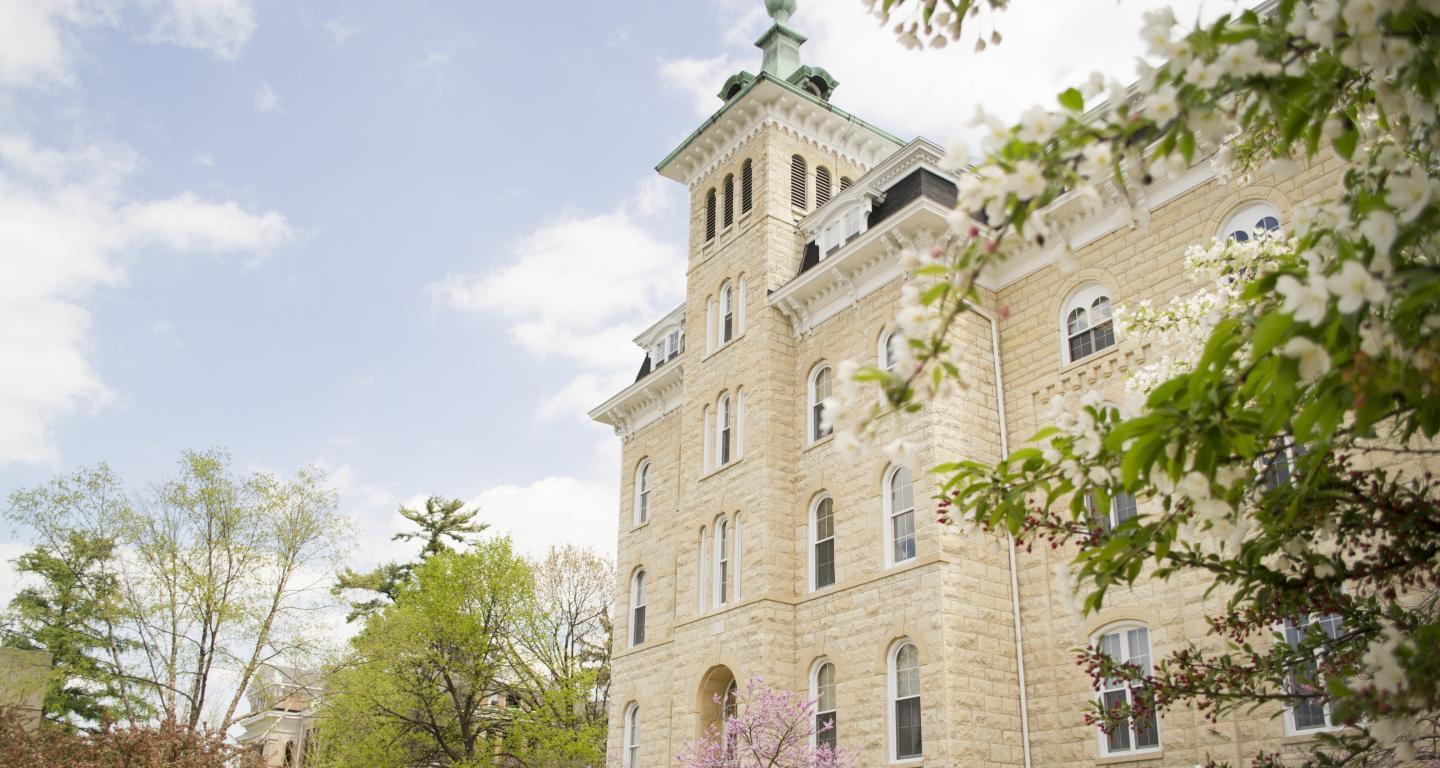 Interdisciplinary Programs
Ethics
Why minor in ethics at North Central College?
Ethics students seek to explore the moral ideas that shape society. In an ethics minor, you'll become an excellent writer, speaker and critical thinker. A minor in ethics complements any major, and students are equipped for several different opportunities when they graduate, including graduate school or a career in business, law, medicine, religion or science.
At North Central College, you will learn how to recognize the moral challenges and questions in daily life. Ultimately, you will challenge and be challenged to live a more principled life. Overall, in this program you will develop the reasoning skills needed to succeed in any career you choose.
IF YOU ARE INTERESTED IN
Challenging established views using logic and reason
Examining the moral dilemmas that will face you in your future career
Thinking critically about the ethical implications of personal decisions and social policies
then a minor in ETHICS might be for you.
Why study art history at North Central College?
In the Classroom
Coursework topics:
20th Century Philosophy
Ancient and Medieval Philosophy
Environmental Ethics
Ethical Theory
Ethics
Health Care Ethics
Modern Philosophy
Professional Ethics
Beyond the Classroom
As an ethics minor, you can:
Apply for internships and jobs through robust faculty and alumni networks or the Center for Career and Professional Development.
Get involved politically through NCC College Democrats or Republicans or Student Governing Association.
Receive individualized coaching with our nationally ranked speech and debate team.
Ethics Minor
Ethics explores fundamental questions about right and wrong and ultimately asks what it means to live a good life. Students use critical thinking skills to apply ethical theories to real life dilemmas. An ethics minor can be integrated with any major and benefits graduates seeking to understand the ethical dilemmas in their personal and professional lives.
For additional programs and courses in this department, see Philosophy and Religious Studies.
A minimum of 20 credit hours, including:
Required Courses
History of Philosophy
One of the following:
Applied Ethics
Two of the following:
Invest in your future
Choosing the right college is a big decision. Don't make it alone. North Central's admission and financial aid team is here to help you design a financial aid solution that works best for you and your family.
Merit scholarships, grants, loans, campus employment - these are just some of the resources available to you. Over 95 percent of students and 100 percent of all eligible students receive aid. Let our team partner with you in finding the best value for your education.
Learn more about financial aid and costs for North Central College
Apply to North Central College
The first step to becoming a North Central student is reading the application instructions specific to you. Find out everything you need to know about applying by selecting the group you belong to below.