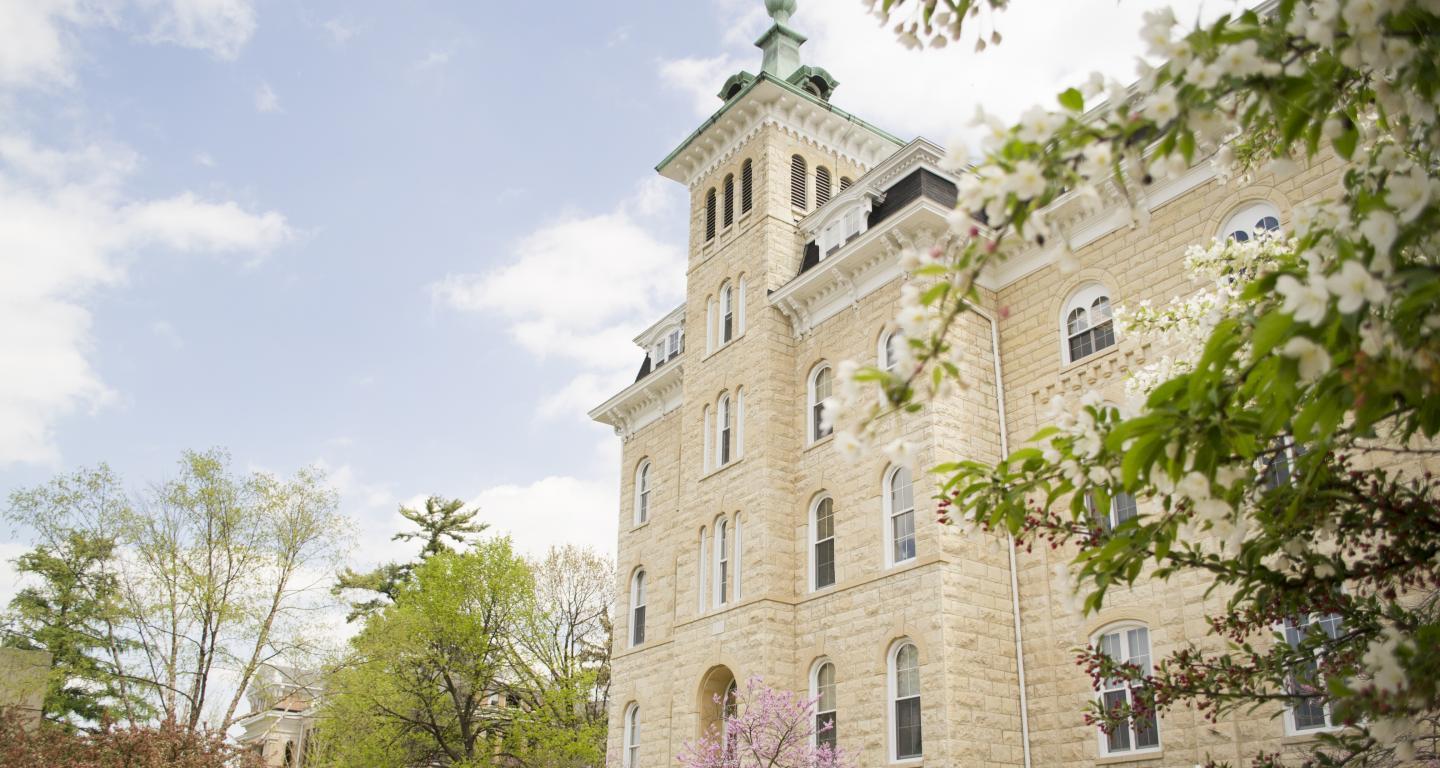 School of Business & Entrepreneurship
Business Economics
Why pursue a business economics degree at North Central College?
Business economics professionals have an eye for working in corporations, the government, or financial sector, specifically focusing on business cycles. Economists are highly numeric individuals involved in researching and analyzing data, producing forecasts, and presenting reports. This program is designed to give you a comprehensive business core as well as widely transferrable analytic and problem-solving skills which boost employability in a variety of corporate jobs. At North Central, you'll work closely with faculty to develop not only your quantitative skills but also reasoning and decision-making skills. You will discover how best to draw conclusions from data, evaluating theories that affect public policy and market forces. This training will serve you well in careers such as economic consultant, financial risk analyst and data analyst. As a thoughtful decision maker, your economic skillset will always be in demand in the business world.
IF YOU ARE INTERESTED IN
Researching and analyzing economic data, issues and trends on markets and business cycles
Producing economic forecasts and reports
Advising corporate clients on policy or business strategy
then a degree in BUSINESS ECONOMICS might be for you.
Why study business economics at North Central College?
In the Classroom
Coursework topics:
11-course comprehensive business core (including Corporate Finance, Microeconomics, Macroeconomics, Financial Accounting and Managerial Accounting)
Econometrics
Environmental Economics
History of Economic Thought
Industrial Organization & Public Policy
Intermediate Macroeconomics
Intermediate Microeconomics
International Economics
Money and Banking
Sports Economics
Beyond the Classroom
As a business economics major you can:
Simulate trading and access thousands of proprietary reports in the Bloomberg Finance Lab, equipped with ten dual-monitor workstations, Bloomberg Terminal software, and Bloomberg's unique keyboards.
Become "Bloomberg certified" by completing a series of advanced financial modules in our Bloomberg Finance Lab.
Apply for internships and jobs through robust faculty and alumni networks or the Center for Career and Professional Development.
Join student organizations like the Invisible Hand Economics Club, which arranges networking events and guest speakers.
Visit the nearby Chicago Board of Trade, Chicago Board Options Exchange and Federal Reserve.
Work with local schools through the Center for Financial Literacy.
Research your interests alongside faculty and present your findings on campus or at national conferences.
We also offer an MBA program for graduate students who are interested in deepening their education and skills in business administration. Our MBA business program is open to students with any undergraduate degree. This means that their bachelor's degree does not have to be related to business in order for them to apply to this graduate program.
Business Economics, B.B.A.
The Bachelor of Business Administration degree is most appropriate for students planning to seek entry level careers in all business areas who desire both a strong foundation in economic theory as well as broad exposure to all areas of business including accounting, finance, management and marketing.
Economics Courses
ECON 365 - Econometrics

ECON 365 - Econometrics

4.00 credit hours

This course provides exposure to the estimation and testing of economic models using statistical methods and appropriate empirical data. Emphasis is placed on model construction and the use of multiple linear regression for interpretation, analysis and forecasting.

ECON 400 - Intermediate Microeconomics

ECON 400 - Intermediate Microeconomics

4.00 credit hours

An economic analysis of consumers, firms, and markets. Consumer theory includes indifference curve analysis with applications related to a wide range of consumer behavior. Firm costs and revenue decisions are analyzed within the context of market structure and public policy.

ECON 405 - Intermediate Macroeconomics

ECON 405 - Intermediate Macroeconomics

4.00 credit hours

Macroeconomic theory and policy at the intermediate level. Topics include measurement of aggregate variables, economic growth, and business cycles. Consumer behavior and firm production decisions are analyzed in their relation to the economy as a whole.

Eight credit hours of ECON electives, at least four credit hours at the 300-level or above
Internships
Recent graduates in economics have served as:
Research analyst, Waddell and Reed, Naperville

Public Finance Intern, Robert W. Baird and Company

Intern, Professional Liability Area, USLI Insurance

Retirement planning, Northwestern Mutual, Lombard, Ill.

Intern, finance department, OfficeMax, Naperville

Intern, Siegfried Investment Fund, LLC

Chicago climate exchange regulatory extern, Financial Industry Regulatory Authority, Chicago

Intern, International Credit Risk Management, Northern Trust
Graduate Schools
Recent graduates in economics have been accepted at:
Clemson University
Depaul University
Indiana University School of Law
Loyola University Chicago School of Law
Marquette University
Northwestern University
University of Illinois
University of Iowa
University of Kentucky
University of Oregon
University of Wisconsin
Valparaiso University
Vanderbilt University
Careers
Recent graduates in economics include:
Consultant, NFP Insurance Solutions

Market intelligence analyst, Portland Cement Association

Financial analyst, Gallagher Bassett

Associate Wealth Management Advisor, Spahn Financial Pricing Analyst, Hub Group

Data Analytics Specialist, MB Financial