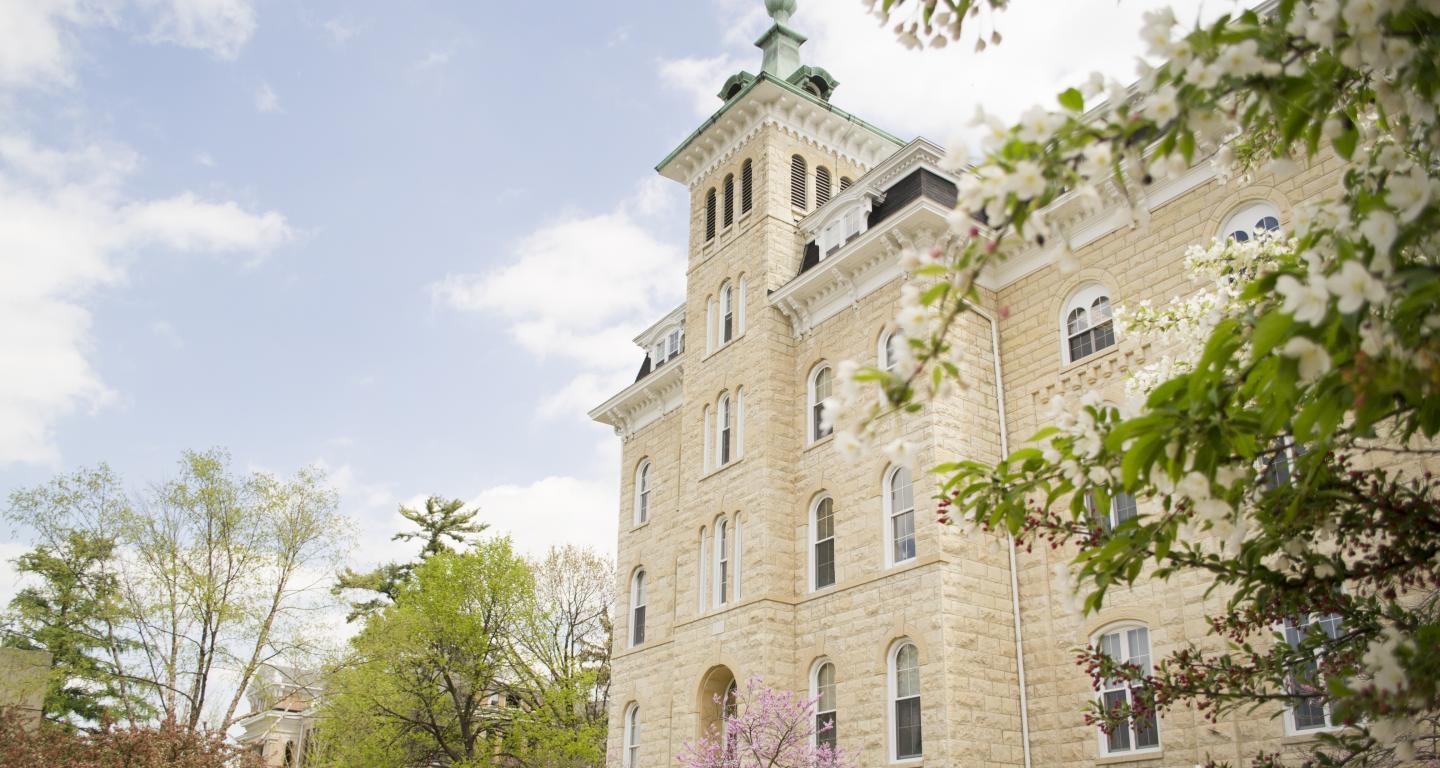 School of Business & Entrepreneurship
Master of Business Administration: Financial Management
Why Pursue a Master of Business Administration: Financial Management Degree at North Central College?
Do you want to play an integral role in developing and implementing strategies to meet the goals of your organization and increase profitability? Our program will equip you to become a creative thinker and problem-solver who is ready to tackle the latest financial problems so you're ready to elevate your career.
With North Central's online MBA program, you will study the latest business strategies and develop the critical skills that will set you apart. The program is designed to support balancing work, life, and school. Become equipped with key competencies and innovative skills to advance your career through the online Master of Business Administration with a specialization in Financial Management.
Courses focused on business fundamentals
Suite of courses focused on business administration
Master skills in Financial Analysis, Data Security, and Mergers and Acquisitions
Program Overview
Degree Features
100% online courses that can be taken from anywhere
Asynchronous learning allowing you to learn on your own schedule
Unique core focused on business fundamentals that industry leaders need, such as analytics and strategic management across several disciplines
Learning Outcomes
Through the Master of Business Administration: Financial Managment program, students will gain:
Ability to convey business concepts and original and creative solutions in a coherent and professional manner
Ability to apply data analysis, interpretation, and presentation skills to advanced and complex business situations
Awareness and importance of managing global and multicultural personnel in a professional setting for international organizations
Understanding of the ethical and social responsibilities of companies, organizations, and business professionals
Expertise in the application of a broad range of business concepts
Cost of Attendance and Scholarships
Graduate students are eligible for up to $20,500 in the federal direct unsubsidized loan annually; this includes Fall, Spring, and Summer semesters.
North Central offers several scholarships and awards to help reduce tuition cost by up to 20%!
How to Apply
Launch your degree in the Fall, Summer, or Spring semester! Click below for more information regarding deadlines and application instructions.
MBA: Financial Management Curriculum
The Master of Business Administration with Specialization in Financial Management program is 12 courses (36 credit hours):
A core set of five courses focused on business fundamentals.
Four courses focused on business administration.
Flexibility to customize three financial management courses, plus a professional development experience that sets the foundation to launch or advance your career.
Courses are offered in asynchronous, seven-week sessions allowing you to learn on your own schedule. Take one course every session and complete your degree in two years.
Core Courses
Business Administration Courses
Financial Management Courses (choose 3)
MBA Faculty
Our faculty have real-world experience and are able to bring case studies into your virtual classroom. Although our degree is online, the business faculty are accessible for you to reach out and connect. 
Economics and Finance Faculty
International Business Faculty
PROFESSIONAL DEVELOPMENT EXPERIENCES
As an important piece of your professional development, you are required to attend one virtual professional experience during your master's degree. This experience provides you with opportunities to interact with business leaders willing to serve as mentors, meet program faculty, network with peers, and participate in value-added seminars specially designed to significantly enhance your career potential.
The virtual professional development events are a unique feature of our program and are offered in a conference format with speakers and break out sessions, rather than a course led by one instructor. 
Professional Development Topics
Experienced professionals and guest speakers will host workshops and events on a variety of topics, which may include:
Data Analytics and Visualization
Leadership and Talent Development 
Professionalism and Ethical Responsibilities
Personal and Professional Selling 
Physical, Mental and Financial Health
Creativity, Curiosity and Idea Generation