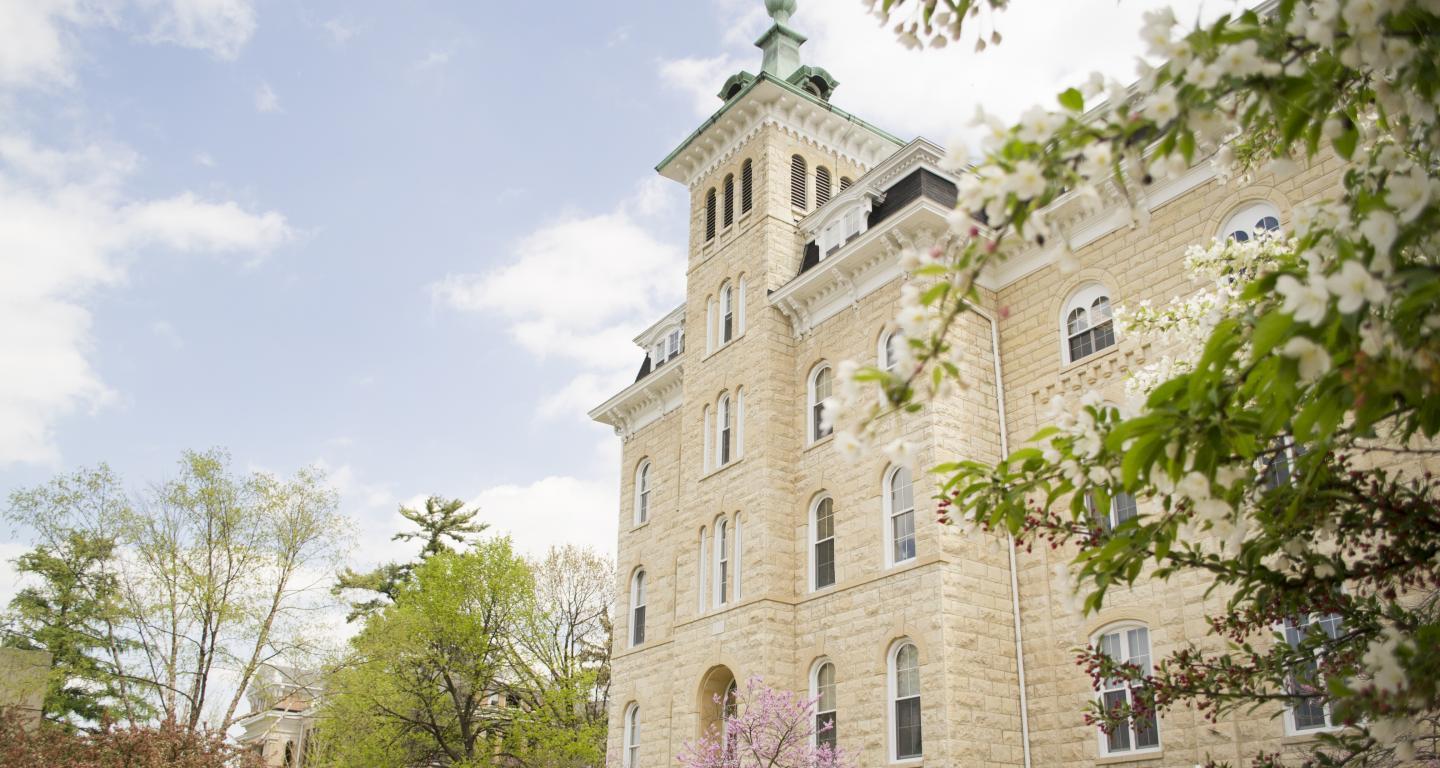 School of Graduate and Professional Studies
One Year Master of Business Administration
WHY PURSUE A ONE YEAR MBA AT NORTH CENTRAL COLLEGE?
In the fast-paced world of business, you need a degree that fits your schedule. The One Year Master of Business Administration is designed to be flexible while keeping you on track to earn your degree in 12 months. Whether you are a busy professional or a recent grad eager to jump into the business arena, this program will help propel your career forward in just three semesters.
Recently recognized on the 2023 U.S. News & World Report's Best Online MBA Programs list, North Central's program will equip you with the latest business strategies and critical skills to set you apart. Courses will prepare you for advanced management and provide a growing professional network to help you take your career to the next level. 
The professional development experience provides you with mentorship from Chicagoland business leaders and opportunities to network with colleagues while engaging in value-added seminars. Online courses are taught by experienced, full-time faculty.
You will walk away with:
Insights and abilities to bring value to your organization on day one and get noticed
A broadened network of business professionals, faculty and alumni that will collaborate and support each other's careers
The potential to expand your career with promotions, new jobs, maintaining industry relevance, and career longevity
Program Overview
Degree Features 
Courses delivered in an online, asynchronous format
No GMAT and no prerequisites
One Year (12 months) degree completion
Virtual Professional Development Experience featuring keynote speakers and opportunities to network with business professionals, classmates, and faculty 
Unique core focused on business fundamentals that industry leaders need, such as analytics and strategic management across several disciplines.
How to Apply
The One Year MBA is available for Fall semester starts only. Click below for more information regarding deadlines and application instructions. 
Cost of Attendance and Scholarships
Graduate students are eligible for up to $20,500 in the federal direct unsubsidized loan annually; this includes Fall, Spring, and Summer semesters. North Central offers several scholarships and awards to help reduce tuition cost by up to 20%.
One-Year MBA Curriculum
The One Year (12 months) Master of Business Administration program begins in the Fall semester and is 12 courses (36 credit hours): 
Core set of five courses focused on business fundamentals
Four courses focused on business administration
Three electives  
One Year MBA Schedule
| Semester | Course # | Course Name |
| --- | --- | --- |
| Fall I | MBUS 505 | Organizational Behavior |
| | MBUS 606 | Entrepreneurship & New Venture Strategy |
| | | |
| Fall II | MBUS 603 | Global Business |
| | MBUS 500 | Data Analytics |
| | | |
| Spring I | MFIN 510 | Financial Management |
| | MBUS 609 | Global Supply Chain Management |
| | | |
| Spring II | MBUS 520 | Managerial Marketing |
| | MBUS 600 | Managerial Economics |
| | | |
| Summer I | Elective | - |
| | Elective | - |
| | | |
| Summer II | Elective | - |
| | MBUS 696 | Strategic Management |
2024-2025 Session Dates
Fall 2024
First Day Session I - August 21
Last Day Session I - October 11
First Day Session II - October 16
Classes End - December 6
Spring 2025
First Day Session I - January 6
Last Day Session I - February 28
First Day Session II - March 3
Classes End - April 25
Summer 2025
First Day Session I - May 5
Last Day Session I - June 13
First Day Session II - June 23
Classes End - August 1
Professional Development Experience 
As an important piece of your professional development, you are required to attend one virtual experience during your master's degree. A professional development experience provides you with opportunities to interact with business leaders willing to serve as mentors, meet program faculty, network with peers, and participate in value-added seminars specially designed to significantly enhance your career potential. 
The professional development events are a unique feature of our program and are offered in a conference format with speakers and breakout sessions, rather than a course led by one instructor.  
Professional Development Topics 
Experienced professionals and guest speakers will host workshops and events on a variety of topics, which may include: 
Data Analytics and Visualization 
Leadership and Talent Development  
Professionalism and Ethical Responsibilities 
Personal and Professional Selling  
Physical, Mental and Financial Health 
Creativity, Curiosity and Idea Generation