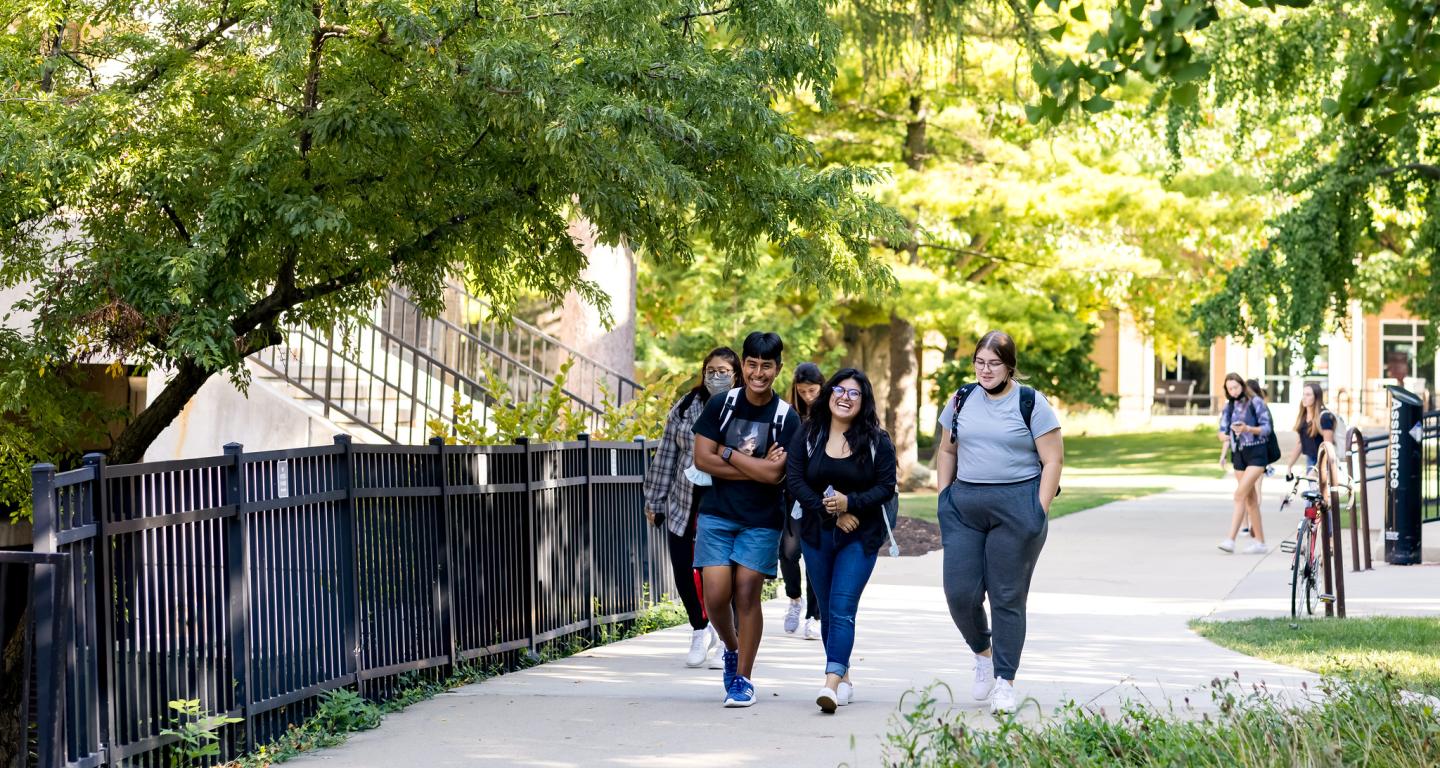 Externship vs. Internship: What's the Difference?
Reviewed by Jacob Imm
Mar 11, 2022
Externship vs. Internship: What's the Difference?
"Should I complete an internship program or an externship program?" It's a common question, especially given that people often use the terms interchangeably.
As you might have guessed, the two positions are far from identical. While both internships and externships give students insight into the professional world, they differ in several important ways. 
To help you understand the externship vs. internship nuances, we'll be investigating the two terms in detail.
Externships Explained
The simplest way to think of an externship is as an extended shadowing opportunity. Externships are rarely participatory; instead, externs observe a mentor as they complete their daily responsibilities. With that said, externs are not exempt from putting in work when it's needed.
As a college student, your school's career center or Office of Career Development can usually help you find an experiential learning opportunity like this. You may be able to find alternative avenues through external organizations or colleagues.
Internships Explained
So, what is an internship then? Interns are essentially junior employees who receive exposure to an entry-level role in their industry of choice. Under the guidance of a seasoned employee or department, an intern will (among other things):
Handle requests

Complete daily tasks

Participate in meetings
If internship experience is required for you to graduate, you can generally find one through your college or university's career services department or office. They can help you by providing you with internship cover letter examples and common internship interview questions. Many businesses also list internship opportunities you can find for yourself online.
Breaking Down the Differences
While the terms internship and externship aren't interchangeable, the concepts have a similar goal of providing real-world knowledge and experience. The takeaway is that one is not necessarily better than the other; they're just different.
To illustrate this point, let's compare externships and internships point by point.
Daily Responsibilities
As mentioned, an extern is mostly present to watch and learn. While they may need to lend a hand here or there, their training is more of an overview than a deep dive, so responsibilities are typically minimal for an extern.
On the other hand, interns perform various tasks relevant to their role and career field. To an outside observer, an intern may be somewhat difficult to discern from a full-time employee.
Duration
Externships can be as short as a single day or as long as eight weeks according to Indeed. More often than not, they last for one week or less. Due to the relatively short nature of externships, motivated students can complete several of them in quick succession, adding a variety of insights and experiences to their resume.
Internships are much longer, typically spanning from a month to a year. Interns commonly work throughout an entire summer or for the duration of their semester. The advantage of a lengthier program is the opportunity to learn the ins and outs of a role with a company, and to develop new skill sets.
Payment
Because externs are generally short-term passive observers, they rarely receive payment for their time.
Conversely, internships can be done on a voluntary basis, for college credit, or for a monetary payment. According to a survey of 266 employers by the National Association for Colleges and Employers (NACE), "the average hourly wage for interns is $20.76."
While the chance to earn money makes internships seem like the more appealing choice, there's a catch: they require considerably more effort than externships. If you're applying to work as an intern, be prepared to work.
Academic Credits
Due to their temporary nature, externships are not usually counted toward academic requirements. However, as they're shorter and less taxing than internships, they're generally convenient to complete while taking a full course load.
Internships often count for college credit, making them a convenient way to gain work experience while also helping you work your way through school. An internship experience is even mandatory for some majors, often including architecture, nursing and education.
Relevancy for Employers
When seen on a resume, externships can be thought of as the "Jack of all trades" approach. The short-term nature of externing means you can branch out and try many new and different things. If an employer sees several externships on your resume, they'll know you've explored a broad range of topics.
Meanwhile, extended hands-on internships can be thought of as "quality over quantity." Of course, that's not to say that externships are low-quality opportunities. But, when an employer sees a six-month-long internship on your resume, they'll likely recognize that you have a deeper understanding of specific skill sets.
Intended Outcomes
Externships are designed to be exploratory; they provide a more surface-level understanding of an industry or role and help students decide if a certain career path is right for them.
Internships prepare students for the specific demands of their future role, often acting as a steppingstone into a full-time position.
Should I Pursue an Externship or an Internship?
Ultimately, the choice is yours. But why limit yourself to only one option? Internships and externships are both valuable opportunities to learn more about your potential career path. Time permitting, you can undertake both types of work experiences throughout your college career.
Regardless of which choice you make, one thing is for sure: There's no substitute for the real-world experience that internships and externships offer. If the idea of direct, applicable learning piques your interest, focus your college applications on schools like North Central College that emphasize high-quality internships and hands-on experience.
To find out more about in-school work experience, check out our complete guide on internships.
Jacob Imm is the assistant director of communications at North Central College Office of Marketing and Communications. He has 11 years of collegiate communications experience and has worked with hundreds of college students. He has a bachelor's degree from the University of Notre Dame and a master's degree from Northern Illinois University. 
Sources: 
Indeed Editorial Team. (2021, October 28). Definitive Guide To Externships and Internships. Indeed. Retrieved January 18, 2022, from https://www.indeed.com/career-advice/career-development/externship-vs-internship  
2021 Internship & Co-op Survey Report. (2021, April). National Association of Colleges and Employers (NACE). Retrieved January 18, 2022, from https://www.naceweb.org/uploadedfiles/files/2021/publication/executive-summary/2021-nace-internship-and-co-op-survey-executive-summary.pdf