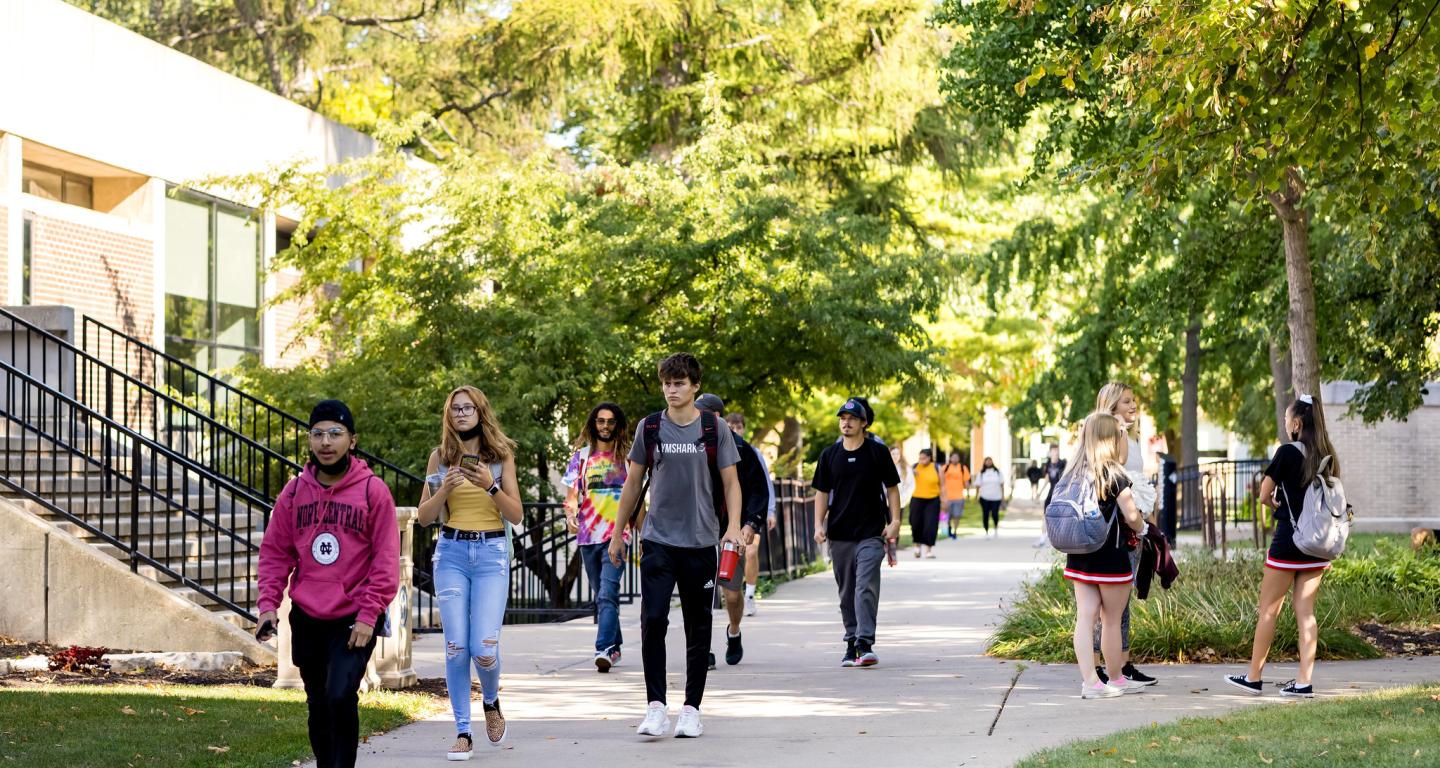 What is an Internship?
Reviewed by Jacob Imm
Mar 09, 2022
What is an Internship?
As a prospective college student, you may be seeing and hearing the term "internship" a lot right now, whether it be from your parents or the career center. But if it's one of those words you recognize without fully understanding, you may be thinking to yourself, "What is an internship, or what are the differences between externship vs. internship?"
At its core, an internship is a work experience opportunity—whether paid or unpaid—with a fixed start and end date. Typically, interns are college students or recent grads making their first foray into their chosen career field.
With that said, there's much more to interning than meets the eye. Keep reading to find out the benefits of an internship opportunity and how to choose one that's right for you.
What You Can Learn as an Intern
The purpose of an internship position is to help prepare you for a career in your chosen field and beyond. However, internships vary a great deal in terms of their length and the types of experiences that they can provide. 
Here are some of the skills you're likely to learn as an intern.
Note: If you begin an internship position and feel you're not practicing enough of these skills, speak with your internship coordinator or supervisor. They're there to help.
Time Management
In a fast-paced work environment, effectively managing your time is important. For many interns, the day will be scheduled out in advance, so managing your schedule is straightforward. But in some positions, you'll be expected to create your own schedule that will enable you to fulfill your responsibilities.
Depending on your field and where you work, you could be asked to complete the following in a typical day:
Make social media posts

Take meeting minutes

Shadow your mentor

Conduct market research

Enter data into spreadsheets
Figuring out how to balance all of these tasks is the essence of an internship–and you'll get plenty of practice each day.
Interpersonal Communication
Functional businesses thrive on communication. As an intern, you'll have the chance to improve your written and verbal communication in various settings.
In general, you'll practice two types of communication:
Internal communication – Working closely with colleagues, managers and other interns, you'll learn how to create the messaging that keeps everything running and tells every employee what they most need to know. From writing emails to creating presentation slides, you'll practice internal communication nearly every day.
External communication – This form of communication involves conversing with customers and clients. For example, you might help make a sale or respond to a customer complaint. In some internships (such as lab placements), external communication opportunities will be minimal or even non-existent.
Creative Problem Solving
Unexpected challenges are a constant in the modern workplace. Throughout your internship, you'll develop the skills needed to think critically and act as a leader.
In your first few weeks as an intern, you'll likely work closely with a supervisor. As you progress, you'll generally be given more freedom to tackle problems on your own and flex your creative muscles.
If solving problems all by yourself sounds daunting, don't worry—a mentor will usually check over your work before you finalize it. And if you ever want more guidance than you are getting, be sure to let your supervisor know and ask questions.
Technical Skills
Aside from the soft skills you'll pick up in the workplace, you'll also have the chance to practice the very concepts you've studied in college. The exact topics will depend on your field, but some examples could include:
Specialized software skills

Math

Physics

Chemical formulas

Medical techniques

Computer programming

Social media management

Technical writing and editing
In short, this will be your first chance to take what you learned in college and apply it in the professional world.
What to Look for in an Internship
With so many internship opportunities available, it's not always easy to find the right one. Your college's Office of Career Development can help, but it's worth understanding what to look for.
Relevant Experience
First and foremost, you'll want to ensure that your internship will help you in the long run. Interning at an oil and gas company may be fascinating, but if you don't picture yourself working in the field, many of the technical skills you learn could end up being irrelevant.
With that in mind, only apply for positions in companies that interest you and are in line with your major. Not only will you benefit more from the opportunity, but you'll also have a better chance of being hired (since you're more likely to have learned the necessary skills in school).
A Reputable Company
As mentioned, not all internships are created equal. You should always research a company before sending them your internship application. Questions you should strive to answer for yourself include:
Is the company well-regarded in the industry and community?

How long has the organization been in business?

Do they have experienced employees I can learn from?

Have previous interns had a positive experience?

Do the company's values align with mine?
In addition, researching the company's history can help you nail the internship interview questions.
The Ability to Contribute
Internships are meant to be learning opportunities. Unfortunately, they can occasionally be used as an inexpensive way to hire an assistant or a company barista.
To ensure you'll have the chance to participate meaningfully, ask your interviewer what kind of duties you'll be taking on. If you accept a position and find you're not meeting your full potential, be sure to talk with your internship supervisor. Remember: You're looking to expand your knowledge and contribute, not take care of odd jobs around the workplace.
Compensation–Where Possible
Of course, money isn't everything. But as a college student, it certainly helps.
As you may know, internships have a reputation for being unpaid. However, paid internship opportunities are on the rise, according to Handshake. As such, it doesn't hurt to prioritize internships that provide a salary or stipend.
With that said, interns generally earn less than employees in full-time roles. Additionally, some of the best opportunities are unpaid. You'll learn valuable skills regardless, so don't place too much importance on having a salary.
Bonus: Travel Opportunities
While travel isn't a necessary part of a top-notch internship, it's a terrific opportunity to set out on your own in a new city. Some companies will even provide financial assistance for relocation costs.
If you hope to experience your internship in a new location, cast a wider net when searching for roles. Keep in mind that your college's career development office may have fewer connections outside of your state, so you may have to do more legwork yourself to find an internship.
The Importance of Internships for College Students
Even if your program doesn't require an internship for graduation, there are countless reasons to work as an intern. Here are some of the most valuable.
Meeting Academic Credit Hour Requirements
Of course, if internship experience is required in your degree program, you'll have to complete one. Luckily, interning will often count toward the total credits needed for graduation. As such, they can be a convenient way to gain work experience in a chosen career field and get closer to finishing school at the same time.
The following majors often have a mandatory (or strongly recommended) internship portion:
Accounting

Architecture

Education

Engineering

Nursing

Psychology
Building a Stronger Resume
Because internships aren't mandatory in most fields, having one on your resume can help you stand out. Companies are glad to train new hires, but if they can find an applicant who already has relevant work experience, that's usually a bonus. You can see how this is effective in the application process by researching internship cover letter examples.
In fact, internships often make all the difference in competitive hiring situations. The National Association of Colleges and Employers (NACE) reports that a legitimate internship in the industry is one of the most influential factors when considering applications.
Landing a Job After College
By interning during your undergraduate program, you may be able to bypass the post-graduation job hunt and transition right into your career. Case in point: in 2019, 70.4% of interns were offered full-time roles by the companies they interned for according to NACE.
This information also shows the importance of taking your internship opportunity seriously. Treat it like it's your job (because, in a way, it is), and if you do well you could end up with a full-time role straight out of college.
Networking
When looking for jobs after graduation, who you know can be almost as important as what you know. With an estimated 80% of jobs now filled through networking according to CNBC, that old saying rings as true as ever.
Even if you don't end up working with the same company you interned for, you'll have the chance to meet professionals in your field. Be sure to keep in touch with them because you never know—those new connections may be able to help you find your dream role in another city or company.
How to Find More Invaluable Internship Resources
In an increasingly competitive job market, internships can make a world of difference. When you attend a school that understands this—for example, North Central College—you may be able to give yourself a leg up.
Because college is meant to prepare you for the "real world," the best colleges have comprehensive resources on internships and jobs and an accessible Office of Career Development to guide you along the way. To improve your chances of landing your dream job, you can leverage these resources and graduate with one or more internships on your resume.
Ready to start applying for internships? Read our guides on writing a cover letter and navigating the interview process.
Jacob Imm is the assistant director of communications at North Central College Office of Marketing and Communications. He has 11 years of collegiate communications experience and has worked with hundreds of college students. He has a bachelor's degree from the University of Notre Dame and a master's degree from Northern Illinois University. 
Sources: 
Paid or Unpaid Internship? Read This Before You Decide. Handshake. (n.d.). Retrieved February 15, 2022, from https://joinhandshake.com/blog/students/considering-a-paid-internship-read-this-first/ 
Gray, K. (2022, January 7). Internship Experience the Most Influential Factor in Tough Hiring Decisions. National Association of Colleges and Employers (NACE). Retrieved February 15, 2022, from https://www.naceweb.org/talent-acquisition/candidate-selection/internship-experience-the-most-influential-factor-in-tough-hiring-decisions/ 
Converting Interns, Co-ops into Full-Time Hires on the Rise. National Association of Colleges and Employers (NACE). (2019, April 12). Retrieved February 15, 2022, from https://www.naceweb.org/job-market/internships/converting-interns-co-ops-into-full-time-hires-on-the-rise/
Freeland Fisher, J. (2020, February 14). How to get a job often comes down to one elite personal asset, and many people still don't realize it. CNBC. Retrieved February 15, 2022, from https://www.cnbc.com/2019/12/27/how-to-get-a-job-often-comes-down-to-one-elite-personal-asset.html