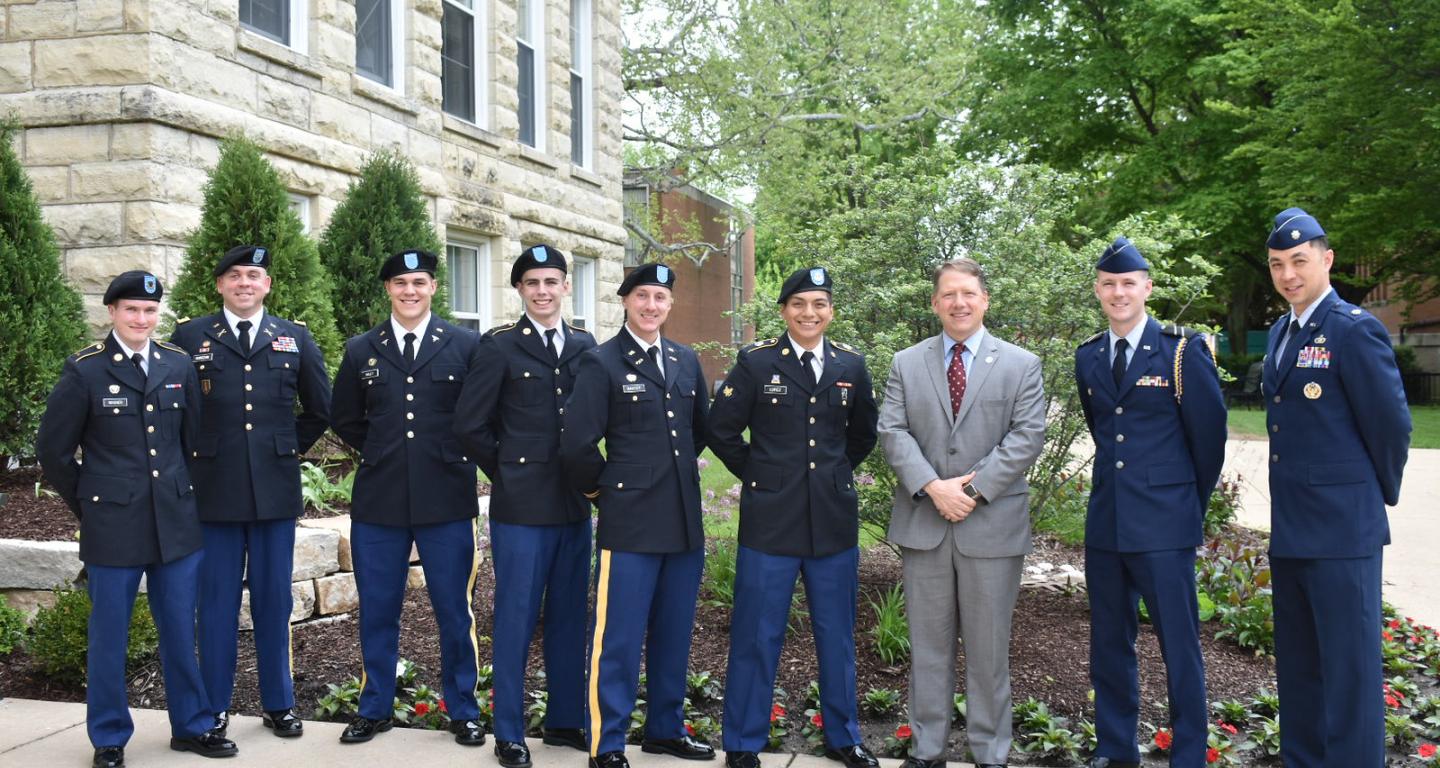 Tips for Applying to College as a Veteran
Apr 01, 2022
Tips For Applying to College as a Veteran
Are you applying to college as a veteran and need help with the application process? Keep reading for all of our tips and tricks. 
Application Tips: Showing How Your Skills Transfer
Being in the military is no small feat. Beyond making college more affordable, it is an experience that not only promotes various life skills but also develops individual skills that can be beneficial when applying for higher education. Showing how your skills can transfer over from the field to the classroom gives you a leg up in the application process. 
There are many different skills that a military veteran should emphasize on an application that are extremely useful in college, including discipline, teamwork, and resilience. Being a part of the military means understanding the rules and acting in accordance with the group. It creates a unified team that can protect and fight for the country. Utilizing these skills in the classroom can result in students who are prepared for classes, can work with other students, and know how to apply their talents to the real world. 
Julie Carballo, director of Veteran and Military-Affiliated Student Services at North Central College, believes it is imperative for student veterans to be proactive when telling schools they are interested and learning what their veteran benefit eligibility is. Along with VA benefits, students should also submit their Joint Service Transcript early in the application process so institutions know what college credit they can award. Carballo also said, "I encourage veteran applicants to provide a personal statement, even if not required, summarizing the skills, experience, and global perspective they will bring to a campus."
A military veteran student can greatly stand out in an applicant pool by utilizing these resources and showing their interest. So, how can you (whether you are a first-generation college student or not) ensure veteran success in college?
Consider your Educational Priorities
Environment -This is imperative for all students searching for their future educational institution. This is a place where you will grow and develop as an individual to take on a greater role in society. Student veterans need to keep in mind their learning style and well-being as they analyze class size (student-to-teacher ratio), campus size, program offerings, available resources, and benefit processing. 
Scholarships - Veterans are eligible for specific scholarships at various institutions. Knowing which you could benefit from will help with the cost of attending any institution. Carballo explained, "There are veteran-specific scholarships available locally, regionally and nationally. The Student Veterans of America website is a great place to start looking for veteran-specific scholarships and I encourage prospective veterans to follow the SVA's social media. All scholarships - including those not specific to veterans - can extend the life of military education benefits and ease the burden of college costs. At North Central, we also have scholarships for student veterans within a year of graduating whose VA benefits have been exhausted."
Resources - Just like services for low-income students, almost all institutions have a department dedicated to assisting military students. Getting in contact with this group can open up a lot of doors for students as they enter into higher education. 
At North Central College, Carballo leads her team in creating a safe and supportive place for all student veterans. She stated, "Students are holistically supported from application through graduation initially by our Admissions staff, and then by the VA Certifying Official, academic advisor, and me, who help them access the educational benefit and attend a specialized orientation for new student veterans." At North Central, there are various student resource centers including the Writing Center, the Math Resource Center, tutoring, and the Speaking Center. All of these available help centers are committed to helping veterans and responding to inquiries quickly and through full resolution, and you should look for these resources at any school you consider applying to.
Apply for GI Bill Benefits Early
GI Bill benefits assist students in paying for college, graduate school, and training programs. Military veteran applicants can apply on www.va.gov to find out if they qualify for a VA education benefit. Carballo explained, "Veterans with 100% Post 9/11 G.I. Bill are also eligible for Yellow Ribbon, allowing them to attend private schools with the full tuition and fees covered.". It takes the United States Department of Veteran Affairs (VA) at least 30-45 days to process an application. Upon approval, eligible veterans will receive a Certificate of Eligibility (COE) in the mail from the VA (UNT Office of Registrar). Students can then take their time to focus on selecting and registering for classes to earn college credit, rather than worrying about how much it would cost.
Along with benefits, service members can qualify for housing allowance called the Basic Allowance for Housing (BAH), with the available amount varying between institutions. Understanding the cost for an institution can be a deciding factor for many. Tuition assistance is available at many higher education schools but knowing your military benefits and military credits can offer a lot of unique opportunities in gratitude for your military service.
The College Essay
Veterans have a rare perspective on life due to their experience and work for their country. They can offer stories and a view on the world that differs from a normal student application. Due to these circumstances, veterans have a great opportunity to share who they are through their college essay. Here are some top Do's and Don'ts when writing yours: 
Do's
DO emphasize your leadership abilities. Schools are always looking for applicants who can offer responsibility and maturity. Leadership roles give credibility to your strengths in both. 

DO talk about your challenges. Illustrate how you managed a situation with problem solving, quick thinking, and teamwork. Taking opportunities to highlight your skills is helpful when generating your college essay. 

DO tell your story. Joy Turner, a writer for Task & Purpose recommends, "Write about your personal motivation for joining the military, how your identity and life thus far have informed your professional goals, or about what impact you personally hope to have on the world around you outside of your military service." Schools want to see what makes you stand out or how your experience differs from other service members. Take the opportunity to make this paper truly represent you. 
Don'ts
DON'T focus on tragedy. While it can be meaningful to talk about your experiences, it is important to focus on you, your strengths, and your character in your essay. Getting caught up in writing about trauma, death, or depression can take away from showing the institution who you really are as an applicant, according to the Department of Veterans Affairs on military.com. 

DON'T repeat information. Your military transcript and resume will offer up a lot of information about awards and travel. Don't waste words on your essay giving information that the institution already has in the application process. 
The biggest takeaway for any student veteran should be to be comfortable with the uncomfortable. The transition from being on a military base to a classroom is difficult. After not being in a school for over four years, it can feel foreign at first to get back into the learning, homework, and testing grind. What matters is that as a student, you put your best foot forward with every situation you are put in and remember that you are not alone in this process. 
With determination comes strategies, close connections, and adaptation to a new environment where one can both find success and have fun. Finally, it is important to remember the unique skills you learned from being in the military. Carballo said, "One clear advantage is the life experience, leadership and resiliency a military veteran student has that our traditional-age students do not."
For more information about financial aid and VA educational benefits for the military at North Central College, please visit their web page on Veteran Success Services. 
Kily Egan is a student writer at North Central College pursuing a marketing degree with a minor in Spanish. Egan is the vice president of the American Marketing Association competition team at North Central.
Sources:
UNT Office of Registrar: https://registrar.unt.edu/veterans/faq#Home
Veteran Success Services NCC: https://www.northcentralcollege.edu/veteran-applicants/veteran-success-services
Task & Purpose: https://taskandpurpose.com/education/veteran-college-admissions-essay-tips/
Military.com: https://www.military.com/education/2016/05/23/use-your-veteran-experience-in-college-application-essays.html